We all know everyone can cook up a storm in the kitchen now because, well, they simply have to! As the Holiday season approaches but we still find ourselves at the risk of Coronavirus, here are some delicious, uplifting Christmas recipes that you can make.
What is the best part you ask? It's that they are all for 2 so you can either share with a loved one or you can have it all by yourself.
1. Steak Dinner Meal for Two
First up is something elaborate and extravagant because it's the holidays and you deserve it! This recipe shows you an incredible tip to make the steaks: reverse-sear the meat, baking it in the oven first, before quickly searing in a pan over high heat and basting it with garlic butter. This will ensure that it has that crispy skin but is tender and cooked from the inside.
The sides deserve a special mention too! The scalloped potatoes and avocado Caesar salad complete this restaurant-worthy meal at home, just for you.
2. Mashed Potatoes for Two People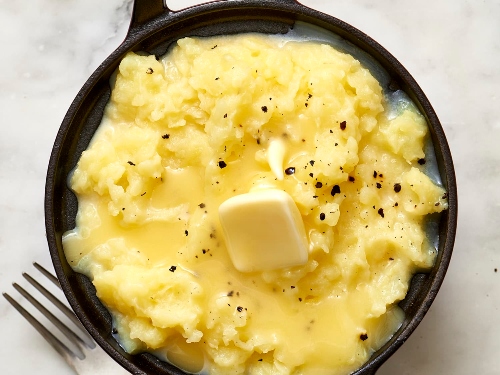 The recipe will help you whip up the most creamy, buttery and flavorful mashed potatoes. The ultimate comfort food while you watch your favourite festive movie.
Ingredients:
1 1/2 pound of potatoes.

Whole milk or heavy cream for mashing

Takes 30 minutes to cook.
How To Make it:
Bring a pot of salted water to a boil.

Peel, chop, and boil the potatoes.

Warm milk or cheese

Drain and mash the potatoes with the butter.

Add the dairy and season to taste.
3. Salted Caramel Brulee Latte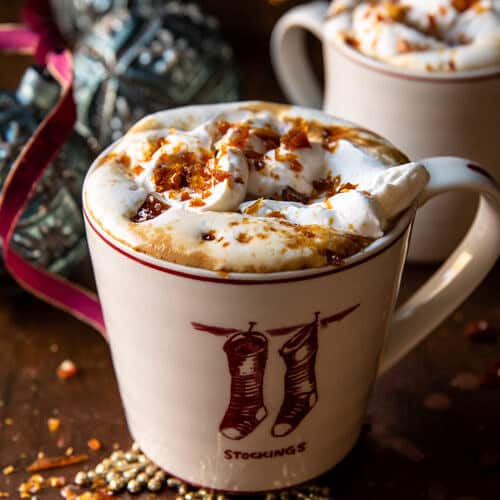 This isn't your conventional latte, brace your flavour buds for the ultimate ride of the season.
Ingredients: 3/4 cup granulated sugar
2 cups whole milk

2-3 tablespoons

caramel sauce

1 teaspoon vanilla extract

3-4 shots espresso

whipped cream, for serving
Method:
In a pot, cook the sugar over medium heat, stirring from time to time until it has melted and turned golden caramel. This mostly takes about 8 minutes. 
2. Remove from the heat and transfer your caramel onto a baking sheet lined with parchment paper. Spread in a thin layer and top with flaky sea salt. Wait for it to harden and then crack it!
3. Combine the milk, caramel with a pinch of salt in a pot and bring to a simmer. Add the vanilla and whisk until frothy. Remove from the heat.
4. Divide the espresso between 2 mugs. Pour over the caramel milk. Top with whipped cream and a sprinkle of caramel brûlée and drink up!
4. Berry Stuffed French Toast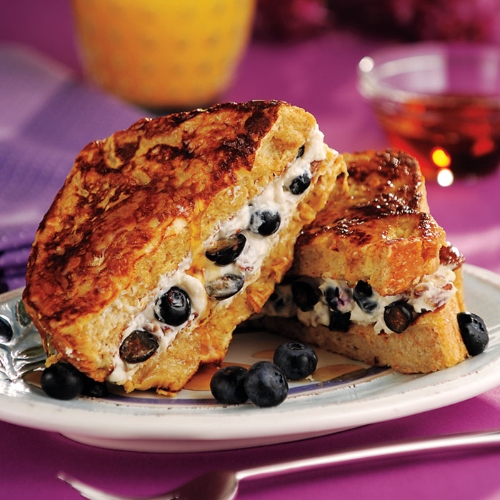 All you have to do is take 4 toasts, spread whipped cream mixed with maple syrup on top of each. Then continue to layer inside berries of your choice. Once done, put on toast on top of another to make a sandwich.
After that, drench the sandwich into your traditional french toast mixture. Then you only need to cook it in a pan with half butter, half oil until golden brown!
We hope you enjoyed these recipes. Let us know in the comments below which one you choose.
Stay tuned to Brandsynario for the latest news and updates.