Manto is one of the very few writers who openly endorse their intention of highlighting the grim realities of society through their writings. Throughout his writing career, Manto got tried six times for depicting vulgarity and obscenity in his writings, however, nothing could stop him from shedding light on the issues that nobody preferred (read: dared) to talk about.
About Sadat Hasan Manto
Born in Ludhiana (Punjab) in 1912, Saadat Hasan Manto was one of the most prominent yet controversial writers of the 20th century. From Bombay where his writing career started, Manto travelled to Pakistan and got settled in Lahore, a few months after partition. Known best for his short stories, Saadat Hasan Manto was also proficient at writing plays, film scripts, essays and even a novel.
3 Quotes On Women By 'Manto' That Will Give You Chills
Have a look at these 3 quotes on women by Manto that will give you chills!
1. "Beti koi paida nahi karna chahta lekin bistar par saray mard aurat chahtay hain"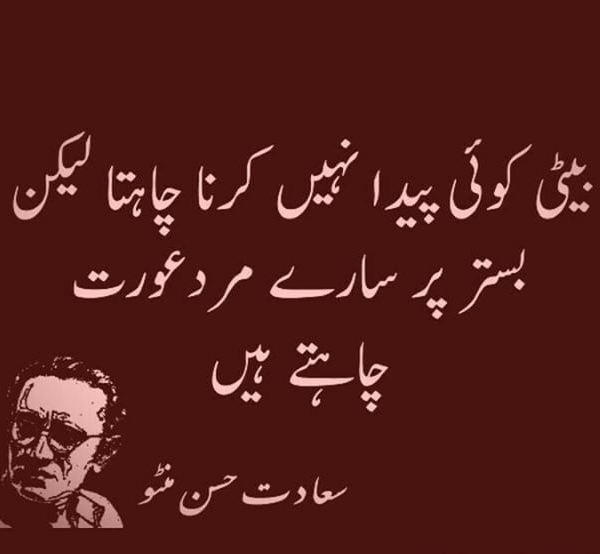 What a perfect depiction of men's mentality and their unwillingness to raise daughters.
2. "Agar yeh maashra kothon (brothel) par janay walay beghairat aur shehwaniyat say bharay log paida kar sakta hai to iss maashray say randi paida karnay par hairaangi kyun hoti hai? Jab tak khareedar mojood hongay bazar main maal aata rahay ga"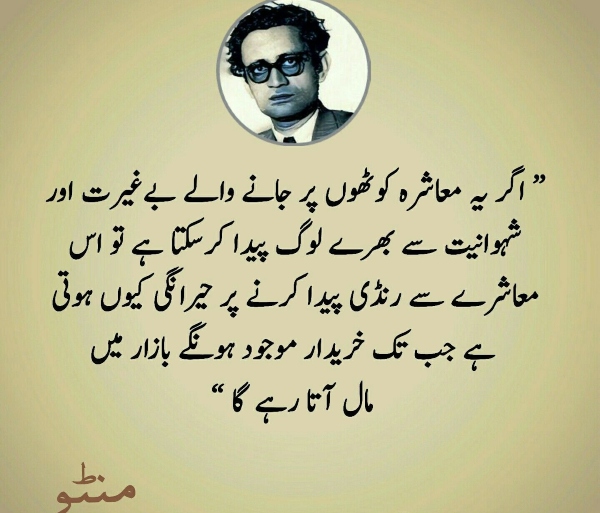 Through this quote Manto has tried to assert how male dominance and privilege works in our society. In a society where prostitutes are ridiculed and looked down upon, the men who visit them in brothels should be accused equally.
Why are only women deemed blameworthy in our society? What gives men the license to do whatever they want and get away with it without facing the consequences or having their character questioned?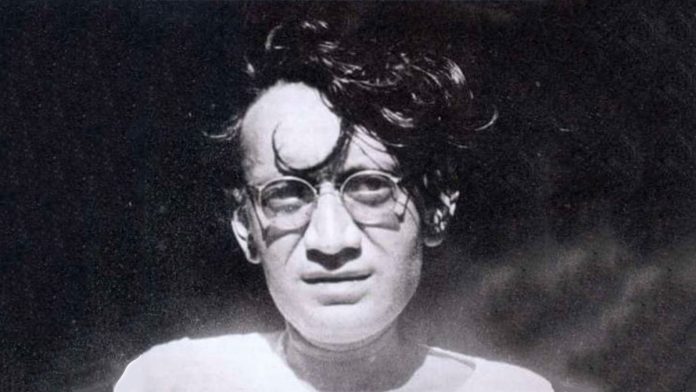 3. "Hum aurat usi ko samjhtay hain jo hamaray ghar ki ho, baaqi hamaray liye koi aurat nahi hoti, bas gosht ki dukaan hoti hai aur ham uss dukaan kay bahar kharay kutton ki tarha hotay hain jin ki hawas zada nazar hamesha gosht par tiki rehti hai"
Putting men's double standards and filthy nature and mindset under the spotlight, Manto has clearly pointed towards how men in our society would conveniently objectify every other woman except for their own mothers, sisters or wives. For such men, only the women who are associated with them deserve respect and others are worthy of being harassed and assaulted.
Manto is very much contemporary 
These quotes by Manto have confounded you with fear and disgust, right? Well, Manto tried his best to unleash the reality of our sick-minded society in the 20th century and surprisingly enough, these quotes by Manto are still very relevant, even in the 21st century.
Do you have some more quotes by Manto that you would want to share with us? Do you think that Manto, through his writings, is very much alive in contemporary times? What are your thoughts on Manto's depiction of our society? Let us know in the comment section below!
Stay tuned to Brandsyanrio for more news and updates.