With numerous deals in the month of November, so many people are shopping right now. With many flagship phones that have released several weeks or months back; now is the best time to upgrade your phone.
It is impossible to think about upgrading your phones and not consider buying an iPhone. Even if you are not an Apple fan, you would still find yourself surfing through tech and smartphone reviews for iPhones when you are yet to decide what phone you are going to buy next.
No matter which phone a tech reviewer is talking about; you'd still find them using the features of an iPhone as a yardstick to compare the features of the phones they are reviewing in terms of camera, screen, battery life or the operating system.
Check out this review!
What is new from Apple in the Smartphone Industry?
Apple recently released four new phones in 2020 for its new iPhone 12 series. The phones are; the iPhone 12 mini, the iPhone 12, iPhone Pro and the iPhone Pro Max. Each of these phones have numerous features that get better as you move forward to the higher price range.
The improvement includes and is not limited to better battery time, a better camera, the screen, the processor and etc.  However, if price is an issue and the phones are bit over budget for you, you might want to consider the iPhone 11 series from last year for yourself. The phones may not have the exact same features as the latest iPhones but would still serve as an alternative if you want your phones to go easy on your pocket.
With Apple not being in Pakistan officially, it may be tricky to get the genuine iPhone and there is no place better than an authorized Apple dealership or a well-reputed online store.
1. Future Tech
Future Tech is situated at Dolmen City Mall, Karachi and is an authorized Apple reseller in Karachi. They have all the products from Apple's portfolio and are easy to be approached online or through their physical stores.
2. iTechPk:
iTechPk is another authorized Apple reseller from Pakistan and is situated at Block-5, Clifton. Their website claims they have all the latest iPhone products that are available for delivery as well. However if you are one of those people who feel comfortable making a purchase in real-time, you'd want to visit their physical store.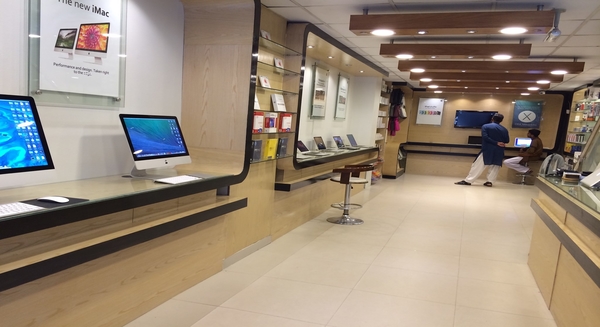 3. Telemart:
Another well-reputed store from Pakistan that has all the latest tech products which include the PTA approved and non-approved versions of iPhones on their platform is Telemart. They give their customers a choice of ordering the one that is the most suitable for them and the PTA approved/non-approved choice gives huge leverage in terms of price and usability which makes it one of the best choices to order your next phone.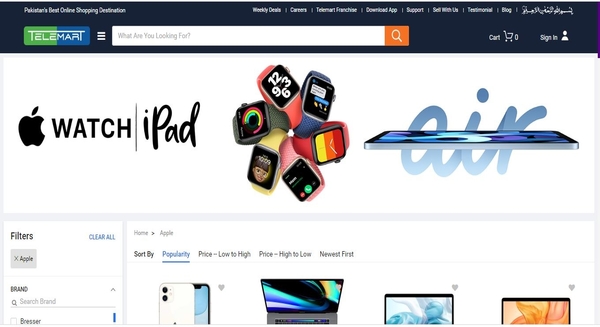 The following are some of the best places to get your new iPhone and you might want to check them out if you are looking to upgrade to a new phone. However, if you know of any other places that have given you a better experience, share them with us in the comments below!
Stay tuned to Brandsynario for the latest news and updates!