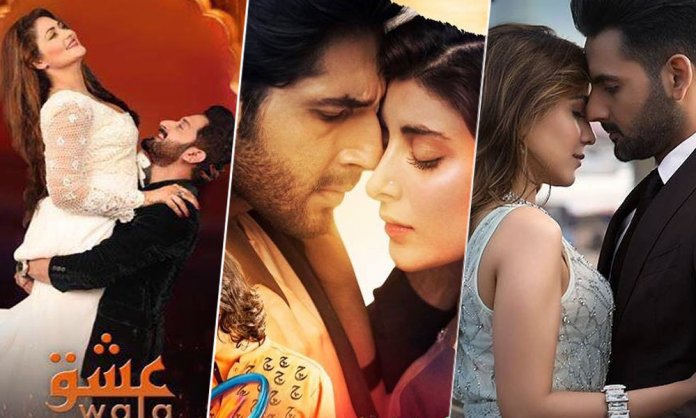 Our cinema industry, on the rise from warm waters, is certainly changing into a complete entertainment hub for audiences.
2017 was jam-packed with the release of a lot of Pakistani movies, unfortunately, many of them ended up being an eventual flop at the box-office. So far, Only Punjab Nai Jaungi and Na Maloom Afraad 2 have minted massive moolah and won hearts of the audience.
Not to forget, there was an explosive box-office brawl of movies on Eid-ul-Fitr and Eid-ul-Adha 2017. Mehrunnisa V LUB U locked horns with Yalghaar while Punjab Nai Jaungi and Na Maloom Afraad 2 were engaged in an aggressive tug-of-war.
Nothing is more exciting than a hostile match between movies. And now, cinemas are all set to witness yet another combat between 3 movies releasing this December, that are bound to create even a greater uproar!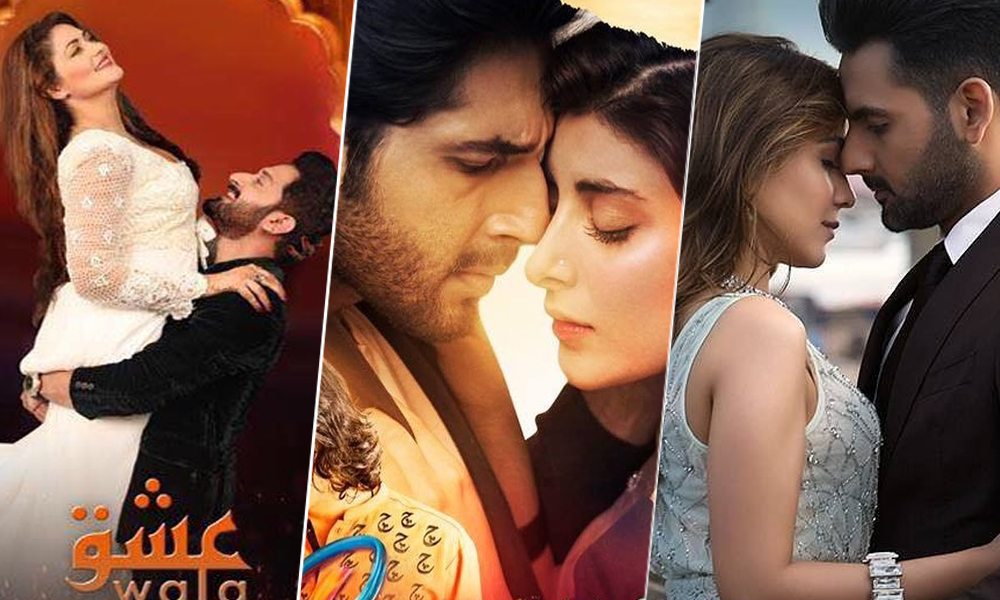 Rangreza to Pass With Flying Colors?
The first one is Rangreza starring the power-packed trio of Gohar Rasheed, Urwa Hocane, and Bilal Ashraf.
The imminent movie will be the debut directorial venture of Aamir Mohiuddin who started his career as an assistant director for TVCs, later joining Vision Art Media.
The trailer for the musical romance seems promising & full of colors, depicting a tale not yet narrated by any Pakistani movie.
https://youtu.be/VXpKI-jM1Ns
Release date: 21st December
Shaan Shahid's Arth 2 in Action!
Now giving them tough competition rises, Arth- The Destination, flaunting an ensemble cast of Shaan Shahid, Humaima Malick, Mohib Mirza and Uzma Hasan!
The much-hyped remake of Bollywood classic has been making all the right noise in the industry. It is for sure that Shaan has done a lot of hard work for the remake of Mahesh Bhatt's 1982 Arth and it is apparent from the trailer.
With so much of intensity packed in the trailer, you could feel a burst of emotions!
https://youtu.be/NH9opHVuwt4
Release date: 21st December
Ishq Wala Love- a Film Nobody's Knows About!
With potential blockbusters like Arth and Rangreza creating a furor prior their release, Ishq Wala Love will surely debut to empty cinema halls. With zero promotions and a never-heard-before cast, the flick is bound to be a fail.
https://youtu.be/7K6Q6BrtTuw
Cast : Ali Tabish,Anwar Ali,Hanan Samad,Mahi Khan
Release Date: December 7
Both Arth and Rangreza are opening on the same day, that is 21st December. Let's see which turns out to be the favorite of Pakistani movie-buffs!
Which movie are you rooting for? Let us know in the comments below.