Are you looking to be healthy this summer? Here are three low-carb meals that are simple and tasty. They'll leave you satisfied and will help you control your carb cravings.
Cauliflower mac and cheese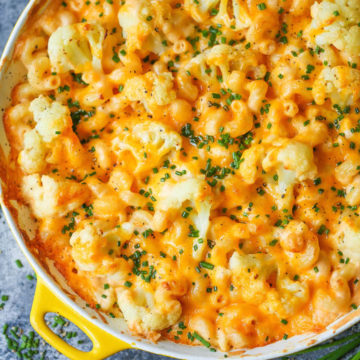 Mac & cheese is a favorite, but it's not the best pick for a low-carb meal. However, cauliflower is an excellent replacement for macaroni. Even though the flavor is different, it will satisfy you and leave you wanting more of this nutritious, low carb dish.
INGREDIENTS
200g macaroni
1/2 (about 680g) cauliflower, cut into small florets
20g butter, chopped
1 large onion, finely chopped
1 1/2 tablespoons plain flour
1 1/2 cups (375ml) milk
1 cup (100g) coarsely grated cheddar cheese
1/2 cup (70g) sliced pickled jalapeños
1/4 cup (20g) breadcrumbs
1/4 cup (20g) grated parmesan
METHOD
Preheat the oven to 200°C (180°C fan-forced). Cook the macaroni in plenty of boiling salted water for 2 minutes less than it says on the packet, adding the cauliflower for the last 4 minutes of cooking. Drain and transfer to a large bowl.
While the pasta cooks, melt the butter in a saucepan over medium heat. Add the onion and cook, stirring, for 3 minutes or until soft. Stir in the flour for 1 minute or until the mixture bubbles. Remove the pan from the heat and gradually whisk in the milk until smooth. Return to medium heat and simmer, stirring, for 2 minutes or until the mixture boils and thickens. Stir in the cheese until it melts. Season with sea salt and freshly ground black pepper.
Stir the sauce through the pasta and cauliflower, then spoon the mixture into a large baking dish or six individual dishes. Scatter the jalapeños on top. Combine the breadcrumbs and parmesan in a bowl, then scatter over the top as well. Bake for 30 minutes or until the top is golden and crisp.

Zucchini noodles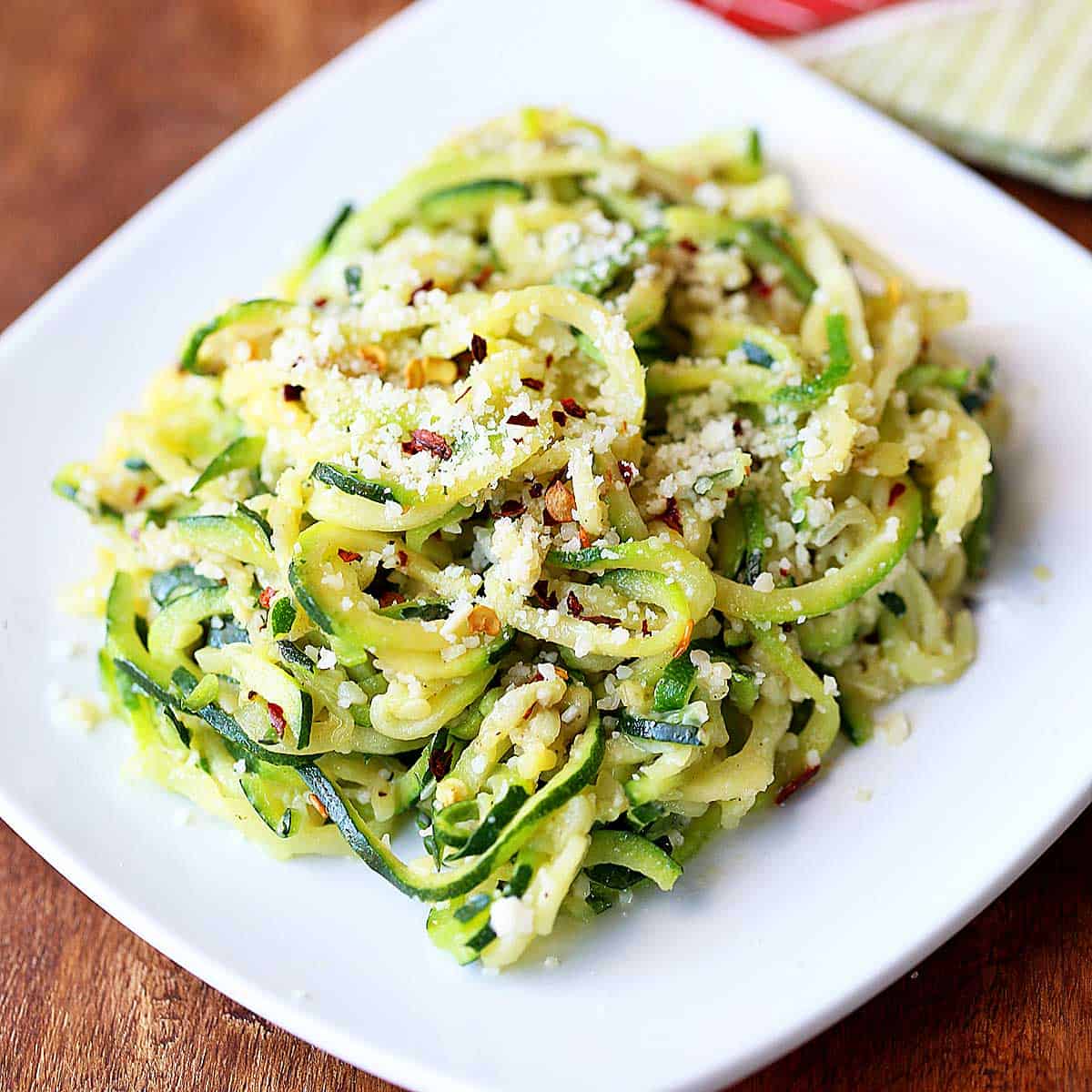 Zucchini is a wonderful replacement for noodles. It tastes fresh and gives you the impression that you are eating genuine noodles. If you reside in Karachi and have visited Evergreen Café, you would be familiar with this dish. This recipe tells you how to prepare it on your own.
INGREDIENTS
16 oz. Zucchini noodles
2 tbsp. extra-virgin olive oil
Kosher salt
Freshly ground black pepper
Pinch crushed red pepper flakes
Freshly grated Parmesan, for serving
DIRECTIONS
Preheat oven to 425°. Place noodles on a large baking sheet and toss with oil, salt, pepper, and pinch of red pepper flakes. Roast until tender and golden in spots, 10 minutes.
Serve noodles warm with Parmesan.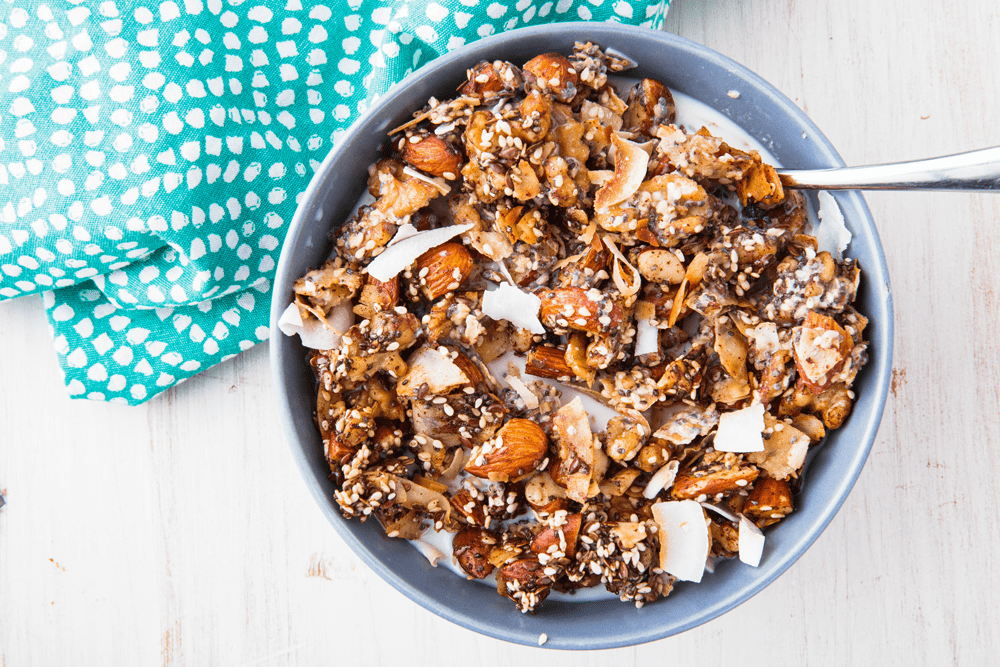 This cereal is delicious and packed with nutrients that will leave you feeling energized.
INGREDIENTS
Cooking spray
1 cup almonds, chopped
1 cup walnuts, chopped
1 cup unsweetened coconut flakes
1/4 cup sesame seeds
2 tbsp flax seeds
2 tbsp chia seeds
1/2 tsp ground clove
1 1/2 tsp ground cinnamon
1 tsp pure vanilla extract
1/2 tsp salt
1 large egg white
1/4 cup melted coconut oil
DIRECTIONS
Preheat oven to 350° and grease a baking sheet with cooking spray. In a large bowl, mix together almonds, walnuts, coconut flakes, sesame seeds, flax seeds, and chia seeds. Stir in cloves, cinnamon, vanilla, and salt.
Beat egg white until foamy then stir into granola. Add coconut oil and stir until everything is well coated. Pour onto prepared baking sheet and spread into an even layer. Bake for 20 to 25 minutes, or until golden, gently stirring halfway through. Let cool completely.