Summers are here and no one really enjoys heavy, greasy food. Why don't you try out these easy breezy summer recipes at home?
1. Watermelon salsa dip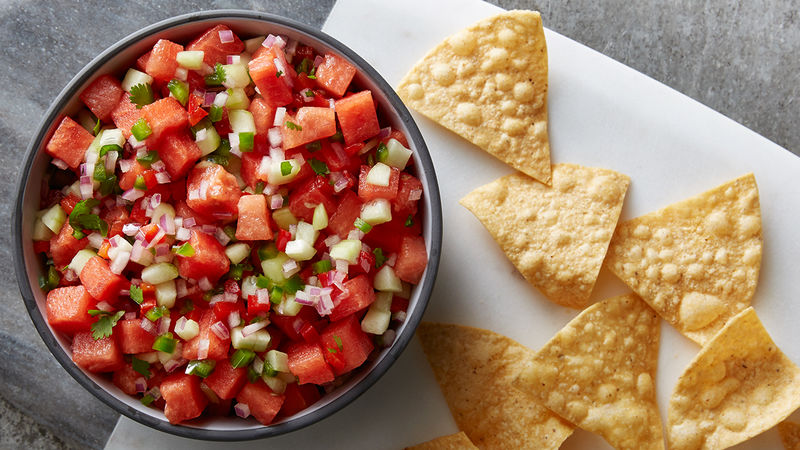 This is the easiest and yummiest way to enjoy a snack on a sunny afternoon. Pick some of these vegetables/fruits from your fridge and make them into a delicious salsa dip!
Ingredients:
½ watermelon
½ large white onion
1 large cucumber
1 medium-sized tomato
2 fresh Jalapenos
1 bunch of coriander leaves
1 large lemon
Salt and pepper
Tortilla chips or any chips of your choice
Instructions:
Chop the watermelon, onion, cucumber, tomato, coriander, and jalapenos into small cubes. Add it to a large bowl.
Add salt to your liking
Squeeze a large lemon
Enjoy with tortilla chips
2. Gazpacho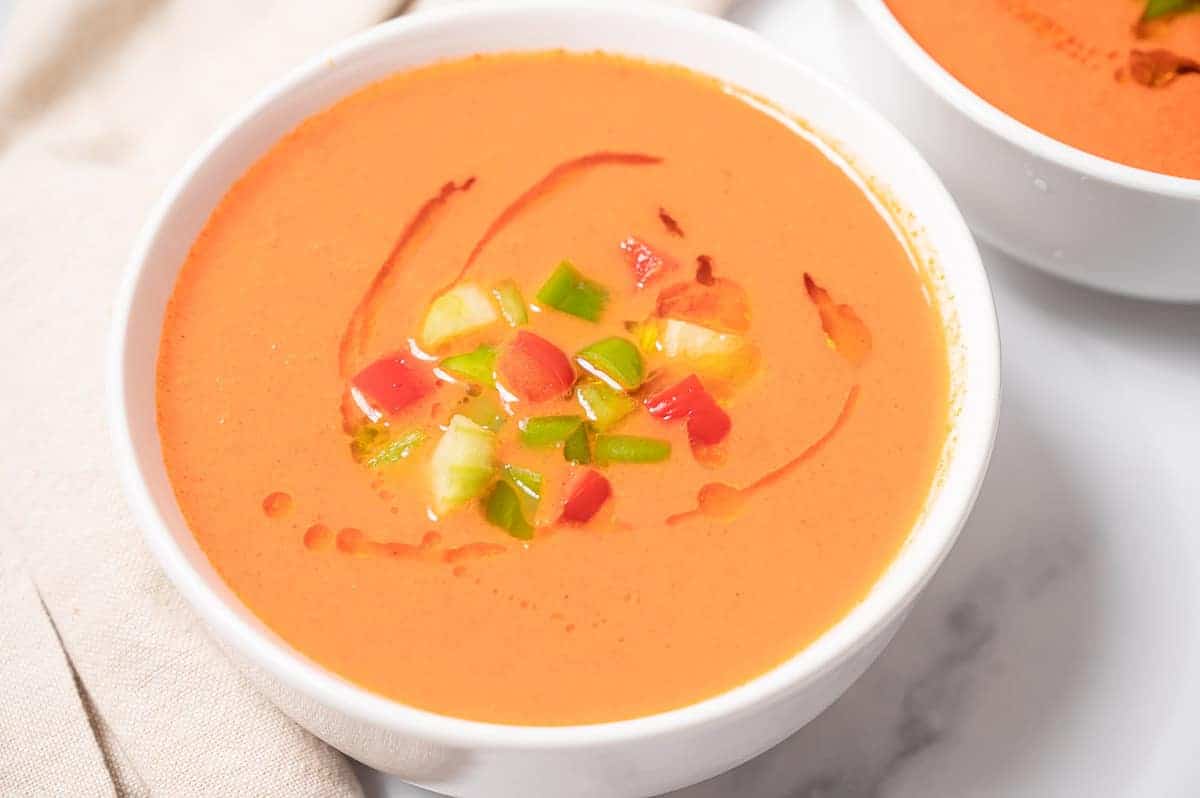 A cold soup and drink made of raw, blended vegetables. It originated in the southern regions of the Iberian Peninsula and spread into other areas. Gazpacho is widely eaten in Spain and Portugal, particularly during hot summers since it's refreshing and cool.
If you are looking to try new and different recipes this is the perfect one for you. This scrumptious soup is going to become your new favorite.
Ingredients:
½ cucumber, peeled and seeded
½ large red bell pepper, stemmed and seeded seeded
2 very ripe red tomatoes, preferably heirloom, cut into ½" wedges, 3 Tbsp. seeds reserved
½ large onion, chopped
1 garlic clove, finely grated
2 (or more) red wine vinegar
Flaky sea salt
3 olive oil, plus more for drizzling
Quartered cherry tomatoes, chopped chives, and grilled or toasted country-style bread (for serving)
Instructions:
Step 1
Cut 2″ of the cucumber into ¼" pieces and set aside for serving; coarsely chop remaining cucumber and place in a large bowl. Cut one quarter of the bell pepper into ¼" pieces and set aside for serving; coarsely chop remaining bell pepper and add to bowl with chopped cucumber. Add tomatoes to bowl and toss with shallot, garlic, 2 Tbsp. vinegar, and 1 Tbsp. salt. Let stand 30 minutes at room temperature to let flavors meld.
Step 2
Transfer tomato mixture along with any accumulated juices to a blender. Add 3 Tbsp. oil and purée on medium speed until smooth; season with salt and vinegar, if desired. Strain through a coarse-mesh sieve into a large bowl or pitcher and chill until cool, about 1 hour.
Step 3
Divide gazpacho among bowls. Top with cherry tomatoes, chives, reserved cucumber and red pepper pieces, and tomato seeds; drizzle with oil and season with salt. Serve with bread alongside.
3. Korean Soy Sauce Noodles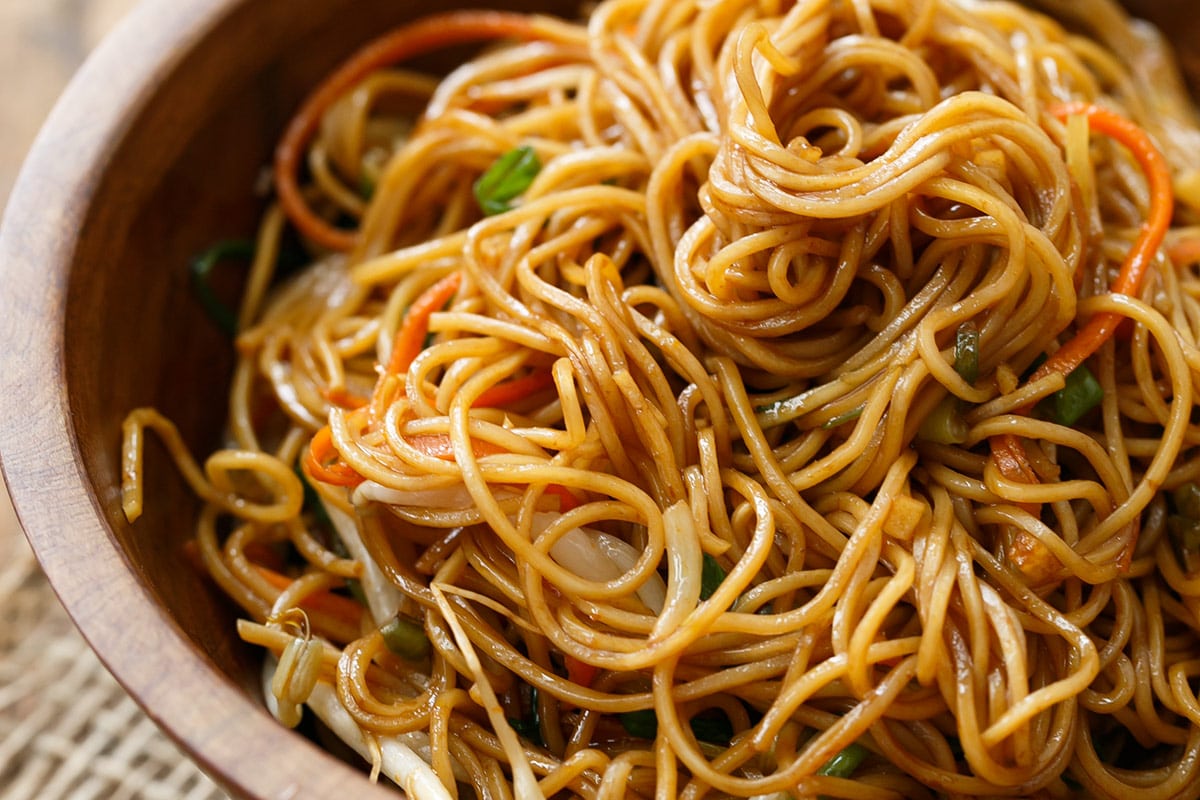 With the import ban, we are unable to purchase our Korean fiery noodles. But don't worry because these soy sauce noodles are the perfect replacement. Whether it's a stay-in-bed kind of day or a party, these noodles are your go to.
Ingredients:
7 oz (200g) thin wheat noodles or your choice of thin noodles
3tbsp soy sauce
3clSet featured imageoves garlic minced
1tbsp sugar
1 tbsp sesame oil
1tbsp toasted sesame seeds
sautéed vegetables, meats and/or eggs (optional)
Instructions:
Cook noodles according to package instructions. Drain and rinse the noodles under ice-cold water, rubbing them with your hands to remove excess starch.
While the noodles are cooking, combine soy sauce, garlic, sugar, sesame oil, and sesame seeds in a large bowl. Add the noodles to the sauce and toss with your hands or tongs to evenly coat the noodles. Garnish and enjoy!
NOTES
Popular toppings include sautéed vegetables (onion, zucchini, and/or carrot), choice of protein (minced meat, egg yolk, boiled egg, or tofu. Please feel free to be creative with this!
Stay tuned to Brandsynario for the latest news and updates!