The Higher Education Department (HED) Punjab recently unauthorized 23 sub-campuses of seven private sector universities. He also ordered them to stop enrolling more students.
These 23 sub-campuses were operating without Punjab Governor's approval, who is the patron of the universities. Therefore, the next step would be HED taking legal action.
If the universities fail to get the governor's approval, the next phase will be the closure of these sub-campuses. And getting the approval might be difficult. HED sources conveyed that the sub-campuses did not meet the minimum academic, management, and legal requirements set by the Punjab government.
Unauthorized sub-campuses
At the top of the list is The University of Central Punjab (UCP), a project of Punjab Group of Colleges. The eight unauthorized sub-campuses include:
Rawalpindi,
Gujranwala,
Gujrat,
Faisalabad,
Multan,
Sialkot,
Sargodha and
Bahawalpur.
The 4 of the 23 unauthorized sub-campuses belong to The Superior College. They are located at:
Faisalabad,
Sargodha,
Khanpur
and Bahawalpur.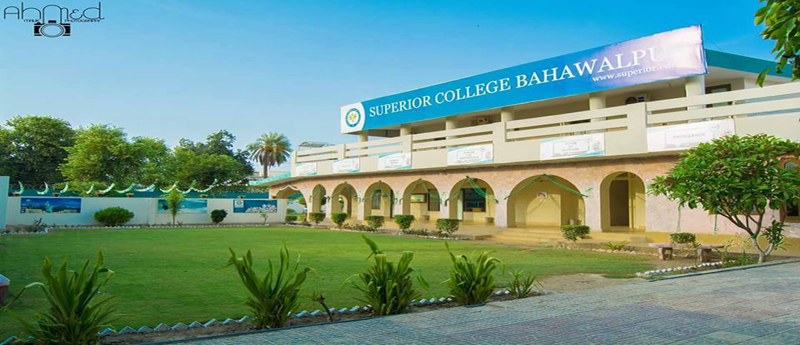 The National College of Business Administration and Economics (NCBA&E) has four sub-campuses:
Gujrat,
Sialkot,
Bahawalpur
and Rahim Yar Khan.
The University of Lahore (UoL) has three unauthorized sub-campuses:
Islamabad,
Gujrat
and Pakpattan.

Qarshi University has two unauthorized sub-campuses:
Lahore at Canal Road
and Ferozepur Road.
Meanwhile, The University of Management & Technology (UMT) and the Hajvery University both have one unauthorized sub-campuses situated in Sialkot and Sheikhupura, respectively.
HED's Stand
An anonymous senior HED official said that some of the unauthorized sub-campuses were offering unlawful and illegal academic programmes without accreditation, and that was an offense of a severe nature. He continued to say that a few of those very programmes were being offered beyond statutory approvals of the Patron (Governor Punjab).
The anonymous official in talks with a publication said:
"This shortage of teaching faculty has a direct bearing on the prescribed benchmarks of quality of education and student-teacher ratio."
For instance, in one of UoL's sub-campuses, there were only 32 Ph.D. faculty against the requirement of 44. He also said that the accreditation process about the sub-committee of the Accreditation Committee was also compromised.
In the past, a similar situation came up concerning private and public universities in Punjab. HED officials told the select committee formed to deal with the current situation that the significant casualties than were transparency, suitability, quality, and legality. And all that at the cost of the enrolled students' future.
Secretary HED Punjab, Sajid Zafar Daal, said their first step was to ensure that universities immediately stop the intake of students. He added, "We are arranging a meeting of the Accreditation Committee early to assess these sub-campuses and then recommend legal actions against them."
Stay tuned to Brandsynario for more news and updates!