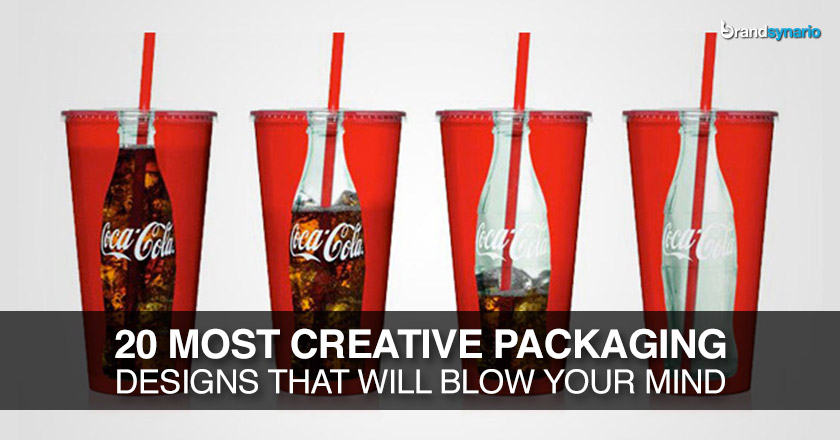 Check out some of the world's most imaginative packaging designs for everyday products. Apparently it does not take Metaphysics nor rocket science to make an ordinary product stand out dramatically, from all the other in the rack – in fact all it needs, all it ever needed was – dedication, bravery and a hint of innovation.
Modern day advertisement is consumed in television advertisements, print ads and social media activation – in turn missing out on a more tangible and perpetual touch point – Packaging.
This is the difference; creative packaging can make for the product. After all, shelf existence is one in all the more significant aspect for any merchandise.
1. In a poetic and very functional gesture, Note Headphones show us once again that "less is more".
2. You'll never guess the real product unless you open the packaging to see it's actually a T-shirt. 
3. These unique light bulb shaped bottle is a creative reference to the energy-giving properties of the drink. 
4. Tired of finding places to keep your shoes? These hanging lace shoes will give you plenty of space and free decor for your room!
5. Target your heavy food areas with Nobilin's Tablets.
6. How About Having Tea with Hanging Tea Bags?
7. Fruit-Shaped Kleenex tissue boxes will surely add color to your dining tables.
8. Butter Better's amazing packaging scores full points for portability.
9. Nike's Stadium Shoe Boxes are worth-keeping even after you've worn the shoes out.
10. Festina Profunda presented their watches in a transparent bag filled with distilled water to prove watch's outstanding quality at point of sale contact.
11. No, they aren't your stationery items but towel covers indeed!
12. Take the Parmesan Pencil, sharpen it using the enclosed sharpener, and you have delicious, fresh Parmesan cheese on your meal.
13. Designed to create fear among smokers – a pack of cigarettes in a coffin shaped box.
14. NYC Spaghetti 
15. Who says taking pills have to be a revolting task? You can always make it pleasant with these Flower Pills
16. Gnome bread packaging looks cute and we're assuming it'll taste even better!
17. This bag is a sure way to keep all lunch snatching bullies away from your delicious lunch boxes
18. Blush Match Boxes
19. You'll never guess which face is actual real!