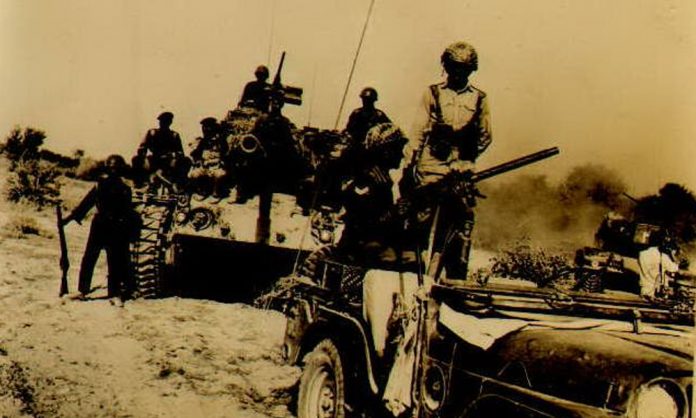 After the creation of Pakistan, The father of the nation, Quaid-e-Azam Mohammad Ali Jinnah said in his speech on March 1948 in Chittagang, East Pakistan [now Bangladesh]:
"The Story of Pakistan, its struggle and its achievement, is the very story of great human ideals, struggling to survive in the face of odds and difficulties".
Pakistan's Defence Day [Sept.06] is one of the most vital events of Pakistan's history. On September 6, 1965, the Indian army crossed the international borders of Pakistan without a formal declaration of War. It was a time when not just our brave soldiers but the entire nation stood up to defend the motherland and compelled the Indian Army to escape from the battlefield, eventually, a ceasefire came into effect on September 23, 1965 under the auspices of the United Nations due to an intervention of then superpowers i.e. USSR and the USA.
Those seventeen days truly portrayed what was once said by the legendary French general= Napoléon Bonaparte, "There are only two forces in the world, the sword and the spirit".
Here, brandsynario.com has collected a few of the observations of the international and national media as evidence of this awesome combination of sword and spirit of the Pakistani nation during the war that will refresh the war memory of the youth and old from our history: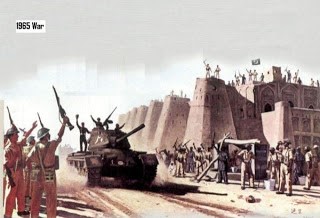 Jubilant Pakistani troops after capturing the Rajput Fort of Kishengarh Rajasthan. [Photo courtesy: Capt. Azhar Ali  and Mubashir Taqi.]
On September 15, 1965, American Broadcasting Corporation's Roy Malone reported that "I have been a journalist now for twenty years and want to go on record that I have never seen a more confident and victorious group of soldiers than those fighting for Pakistan, right now."
On September 17, Time Magazine reported that "Pakistan's small highly-trained army is more than a match for the Indians."
According to the London Daily Mirror of September 1965 "India is being soundly beaten by a nation which is outnumbered by four and a half to one in population and three to one in the size of armed forces."
Here are some clippings from various local and international newspapers that covered the 1965 War:
The Indian Express Newspaper Clipping About 1965 Indo-Pak War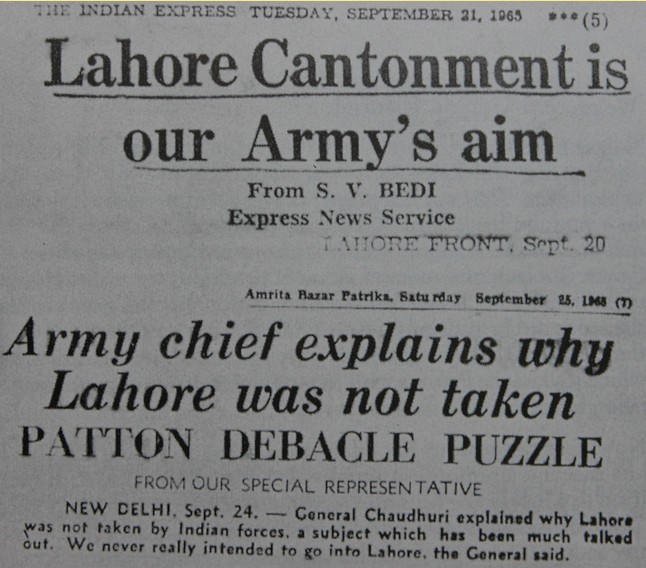 Pakistan's largely circulated daily newspaper 'JANG' in the national language Urdu on the very first day of war 1965.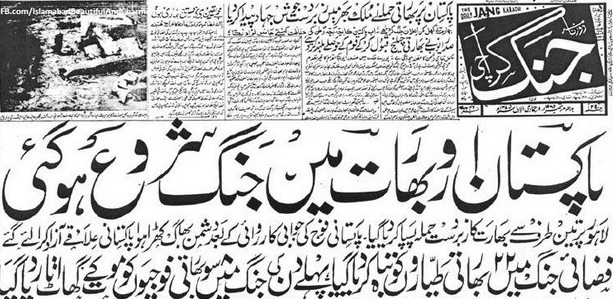 The Australian is a broadsheet newspaper published in Australia from Monday to Saturday each week since 14 July 1964. The image shows the front page of the same paper on Sept.14, 1965.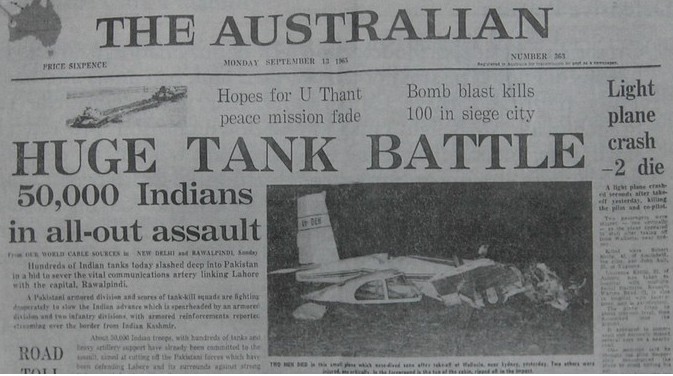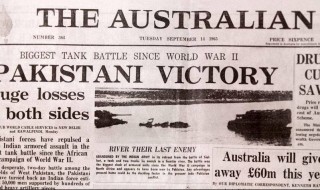 Some old news paper clippings from 1965
See some of the rare images from 1965 war. 
Stay tuned to Brandsynario for the latest news and updates.