This year, whether you're fascinated by the surreal beaches in Malaysia, tempted by the sky-rocketed towers in Dubai or enthralled to visit the City of Love; Paris. I bet, after reading this post, you would be forced to revisit your choices. Here comes the deal breaker: Pakistan!
Be it humongous mountains topped with ice or breathtaking meadows filled with beautiful flowers and greenery, Pakistan has it all. You will be surprised by how much of Pakistan you haven't seen yet. So, prepare to be awestruck by the sheer beauty of Pakistan in these magical places mentioned below:
Ansoo Lake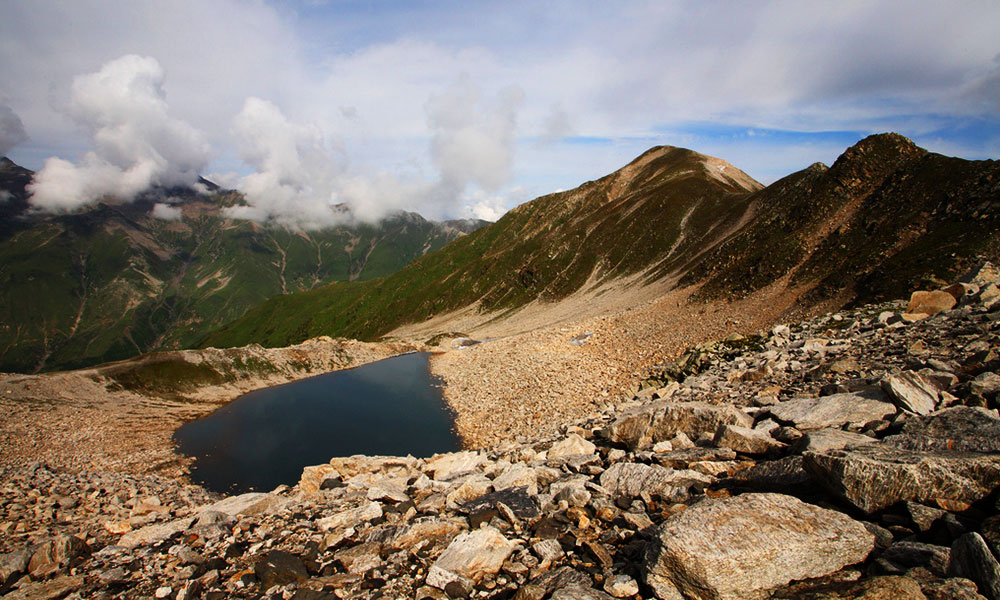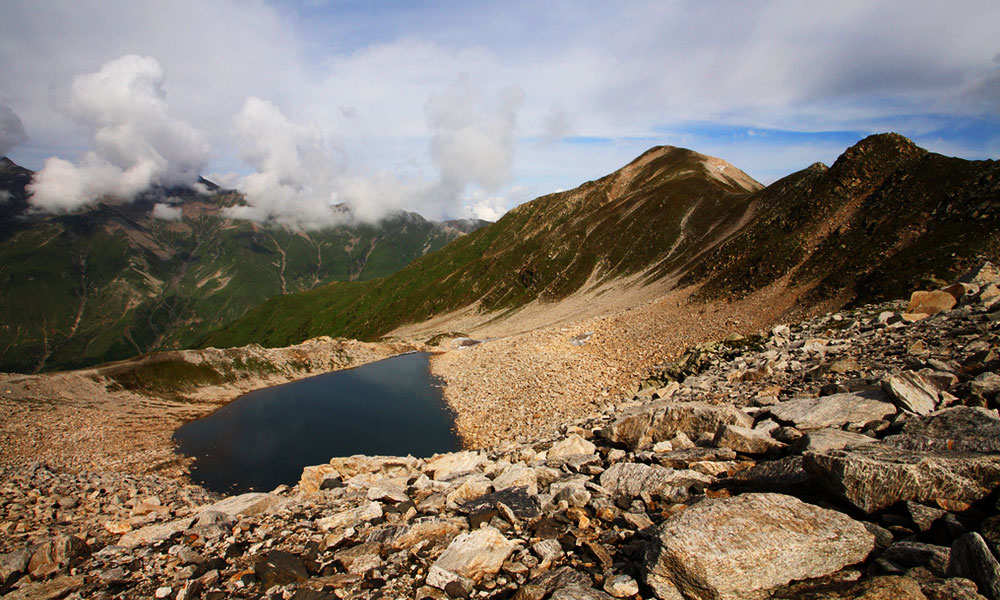 Mesmerized by the view and thinking where it is? No, it is not in France. It is in our very own Pakistan. Located in the Kaghan Valley Mansehra District of the Khyber Pakhtunkhwa province, Ansoo Lake has been there for ages, waiting for the people to unveil the beauty of this very distinct lake. Wondering why is it called an Ansoo Lake? The lake, surrounded by ice, forms a human eye when looked from a distance, which made the locals call it as an 'Ansoo Lake'.
Gasherbrum Glacier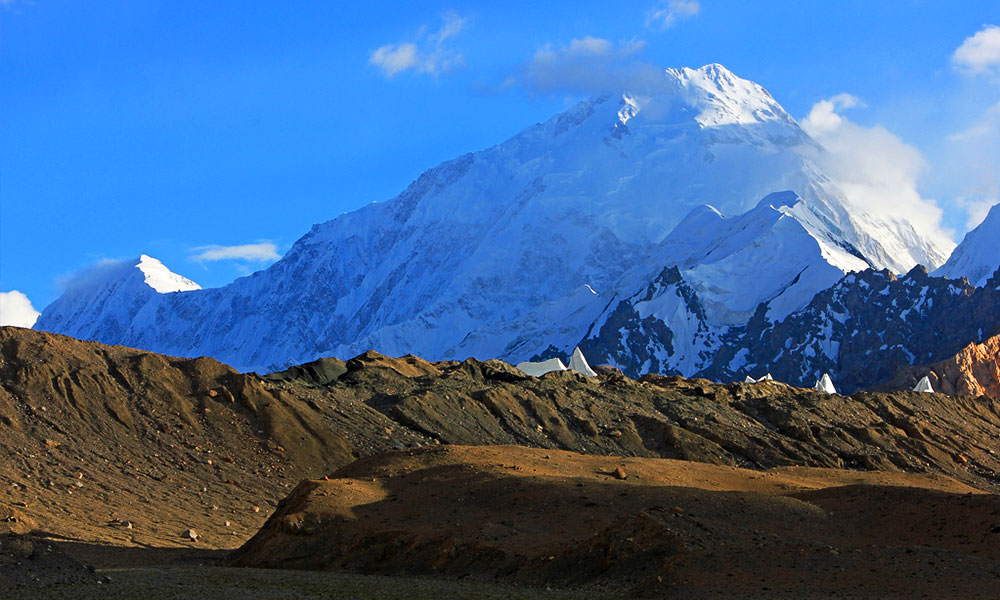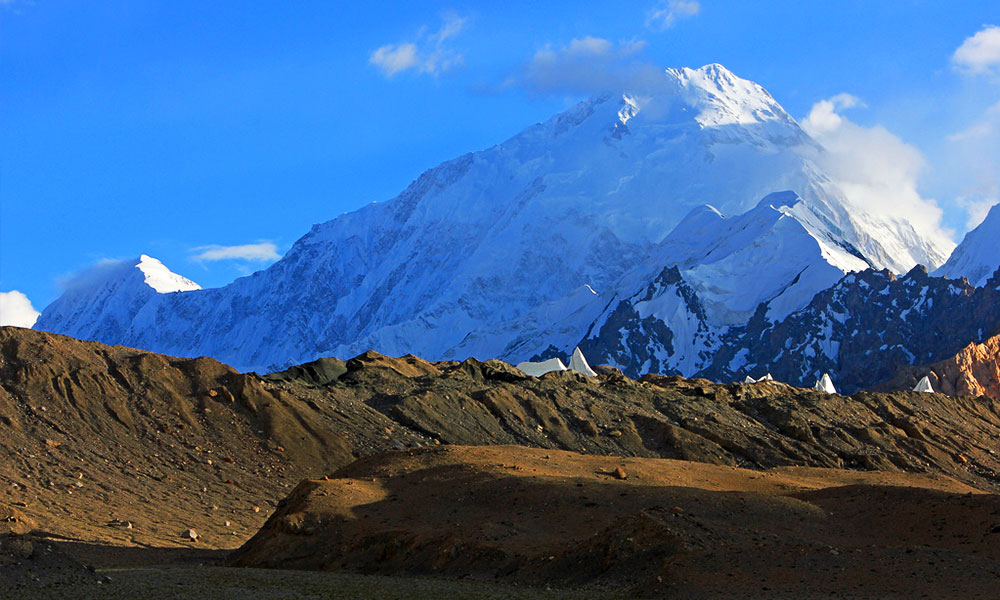 If you are an ice aficionado and if just merely looking at the mountains topped with ice makes you feel giddy, Gasherbrum Glacier is your to-go place. Gasherbrum is a remote group of peaks located at the north-eastern end of the Baltoro Glacier in the Karakoram Range of the Himalaya on the border of the Chinese-administered Shaksgam Valley and the Gilgit-Baltistan territory of Pakistan. The name 'Gasherbrum' in our local language stands for a 'beautiful mountain' with "rgasha" meaning beautiful and "brum" meaning mountain.
Kachura Lake
Dreaming about the blue skies and crystal clear water of Malaysia but don't have the resources to enjoy a fun-filled vacation over there? We offer you something which is very dreamy yet very affordable. Don't believe us? Look at this.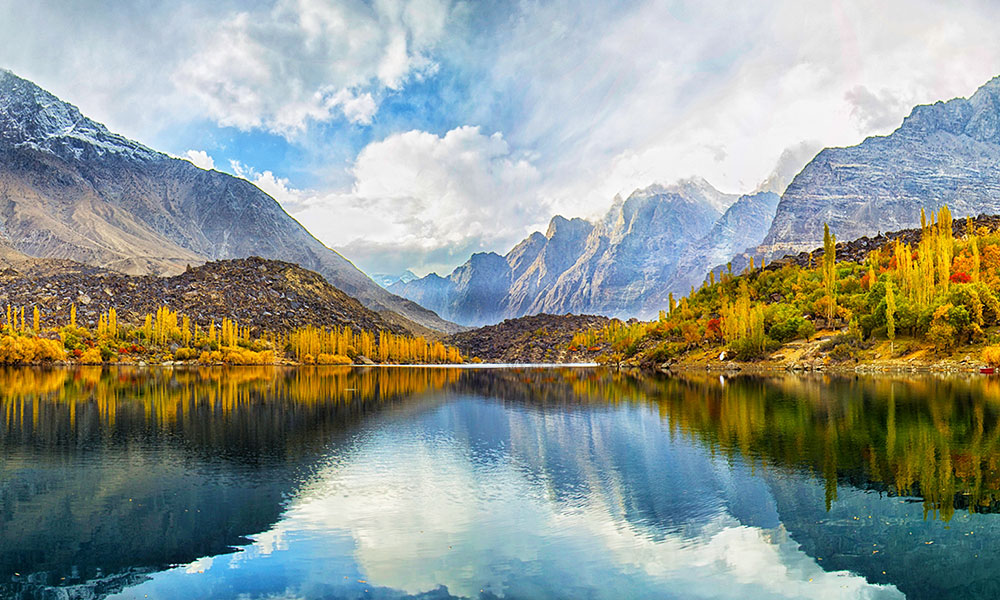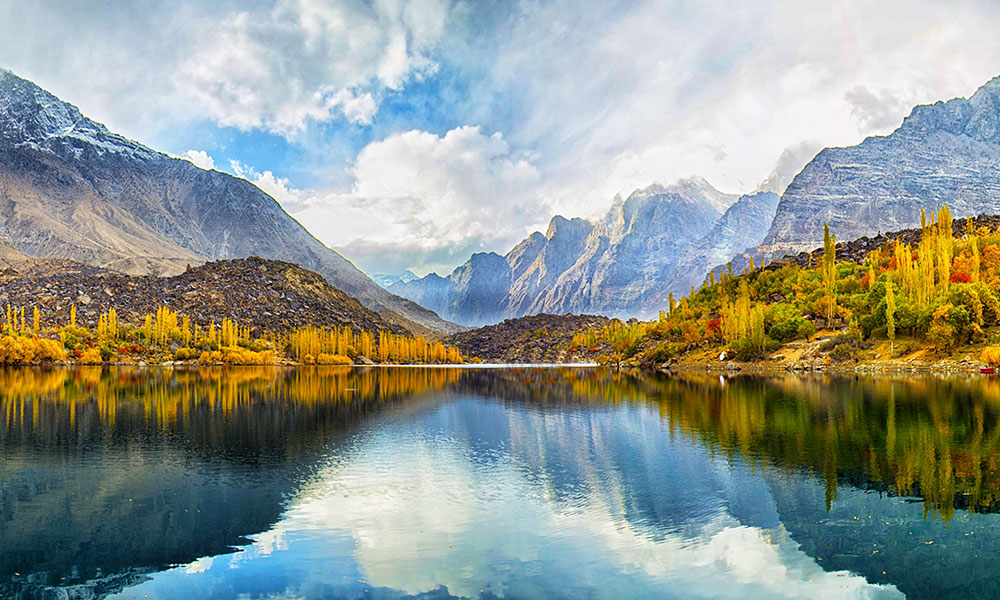 The Kachura lakes are two lakes in the Skardu District of Gilgit-Baltistan, northern Pakistan. The lakes, at 2,500 metres (8,200 ft) in elevation, are Upper Kachura Lake and Lower Kachura Lake. The latter is also known as Shangrila Lake and is within a tourist resort named Shangrila Resort outside the town of Skardu.
Terraced Fields of Hunza
Want a mythical yet mystical view after all the mountainous beauty and clear waters? Then, you will be amazed to know that we have Hunza Terraced Fields on the list next.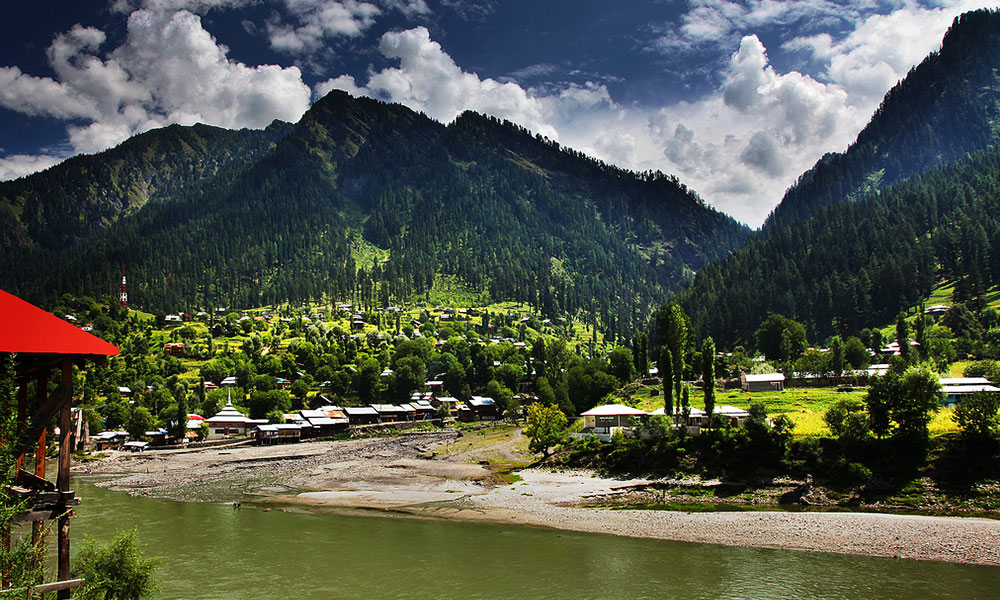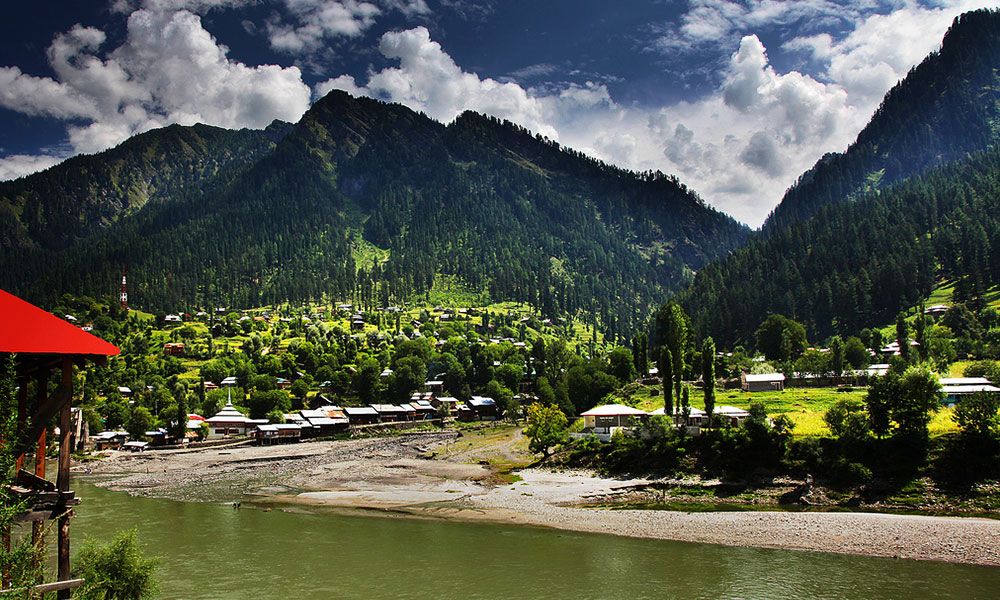 Inspired by the mythical valley of Shangri-la in James Hilton's 1933 novel Lost Horizon, the terraced fields of Hunza is truly a magnificent sight to behold.
Borith Lake
Yet another lake-y spot. We can't help it but we have so many beautiful and versatile spots and we want you all to really see Pakistan is all its goodness. So here is yet another reason to love Pakistan.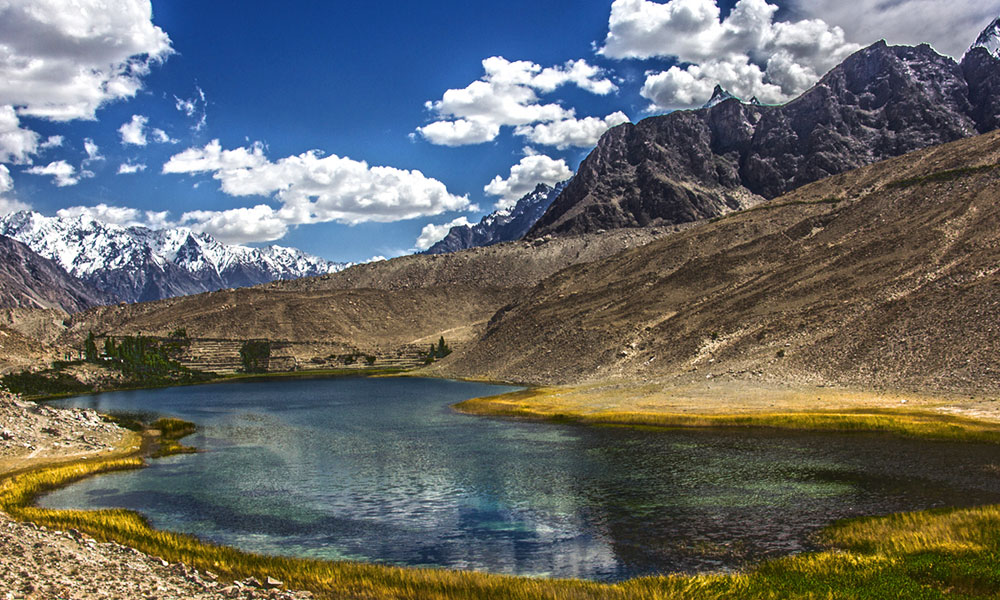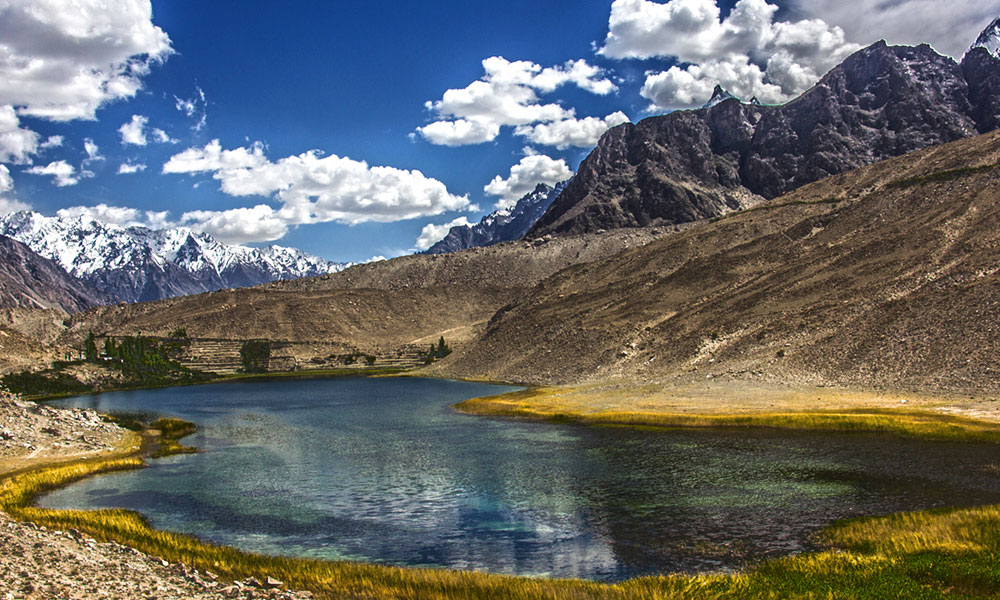 Surrounded by mountains from all sides, Borith Lake is situated in Gilgit-Baltistan. Borith is a hamlet in the surroundings of the Borith Lake to the northwest of Husseini, a village near Gulmit, Gojal, in the upper Hunza. The altitude of Borith is roughly 2,600 m (8,500 feet) above sea level. In all its glory, Borith is the perfect place to go camping and have your 'Yeh Jawani hai Deewani' moment.
Leepa Valley
You know how they say that Beauty lies in the eyes of the beholder? Well, we strongly believe that beauty lies in the Leepa Valley.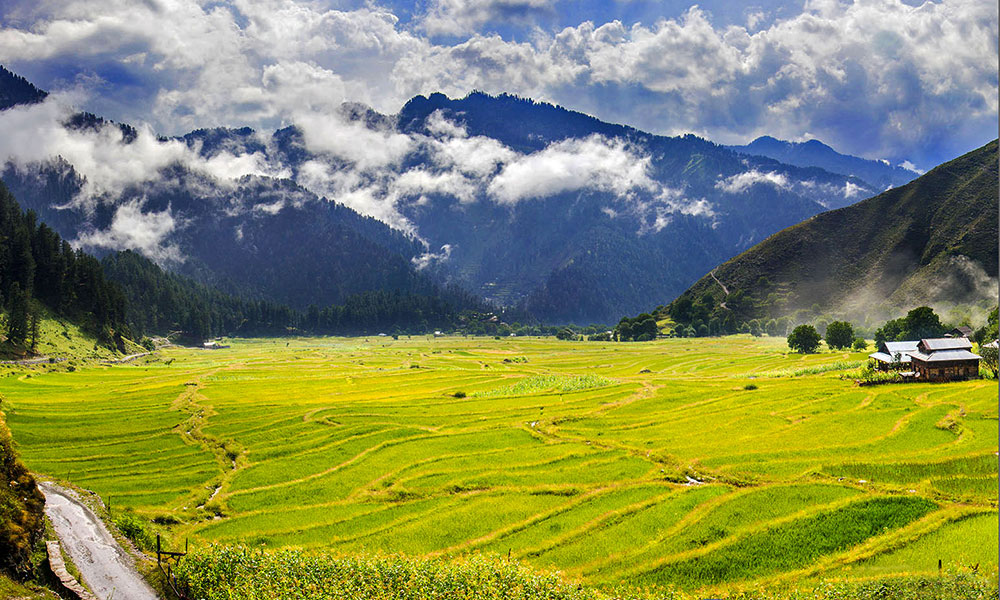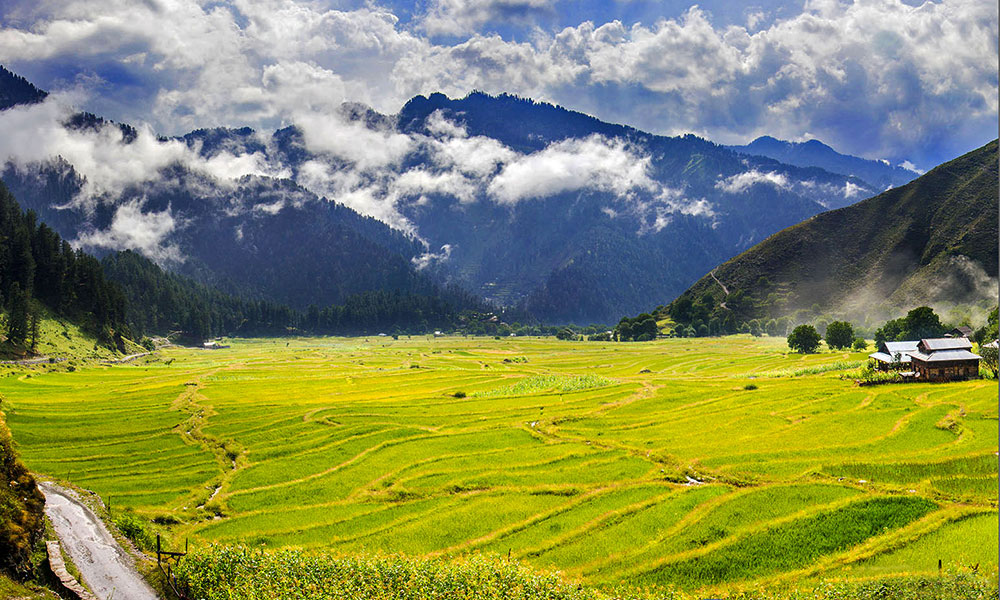 The Leepa Valley is in Azad Kashmir, which is the Pakistani-administered part of the former princely state of Jammu and Kashmir now in Pakistan. It is located 105 kilometres (65 mi) from Muzaffarabad. No matter how dangerous this place I believed to be, this view is worth dying for.
Lake Saif ul Mulook
Do you want to have your 'Zindagi Na Miley Gi Dobara' type moment with your close friends? Lake Saif ul Mulk is your place then.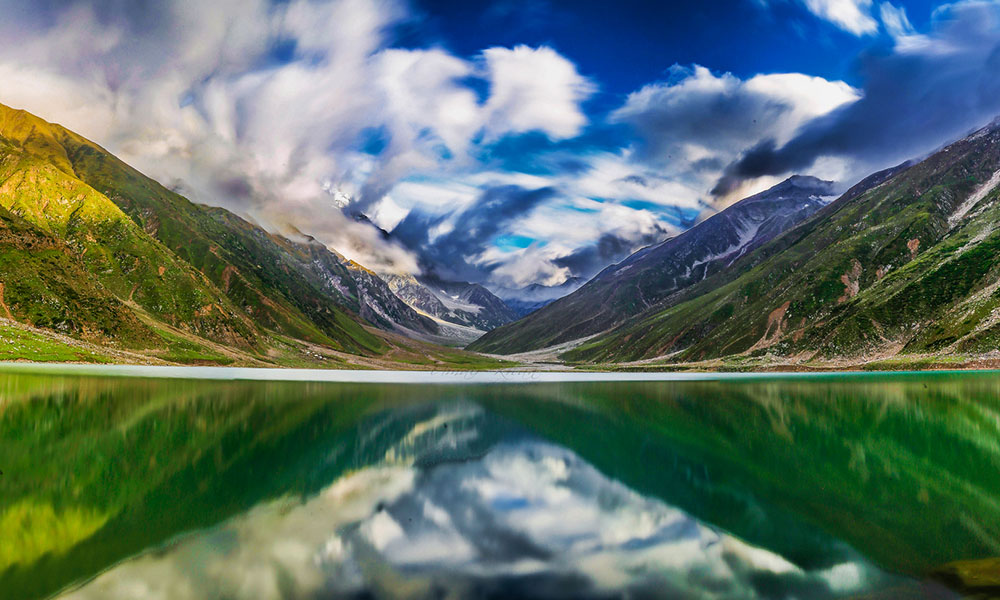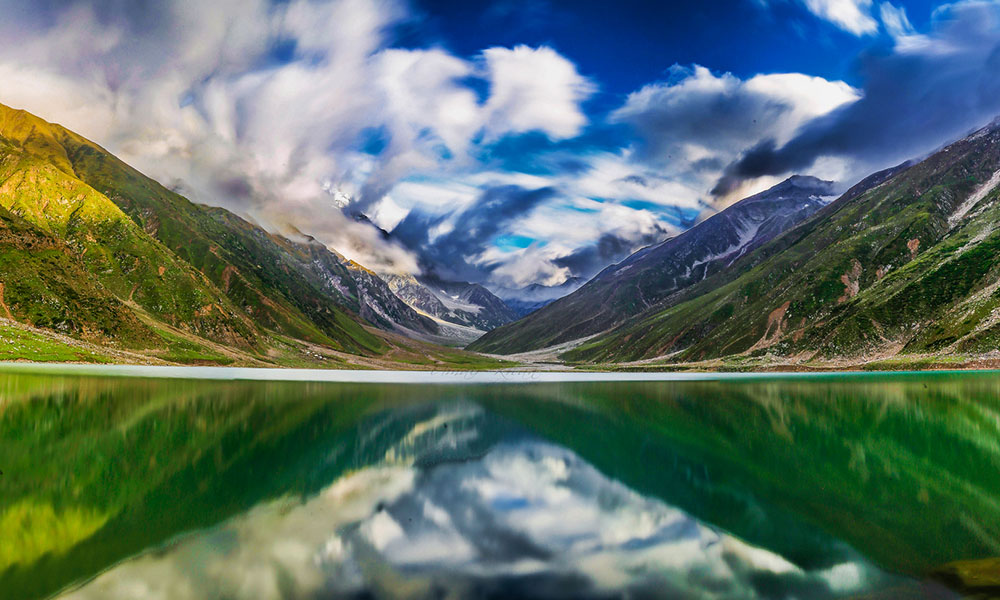 A mountainous lake located at the northern end of the Kaghan Valley, Saif ul Mulk Lake is located near the town of Naran. It is in the north-east of Mansehra District in the Khyber-Pakhtunkhwa province. At an elevation of 3,224 m (10,578 feet) above sea level, it is well above the tree line and is one of the highest lakes in Pakistan. Also with the cute little wooden boats available at the lake, your best bet is to go in the middle of the lake with the lanterns lit and have a good night with just your loved ones and the nature. I am sure the peaceful environment will grow on you.
Shogran Valley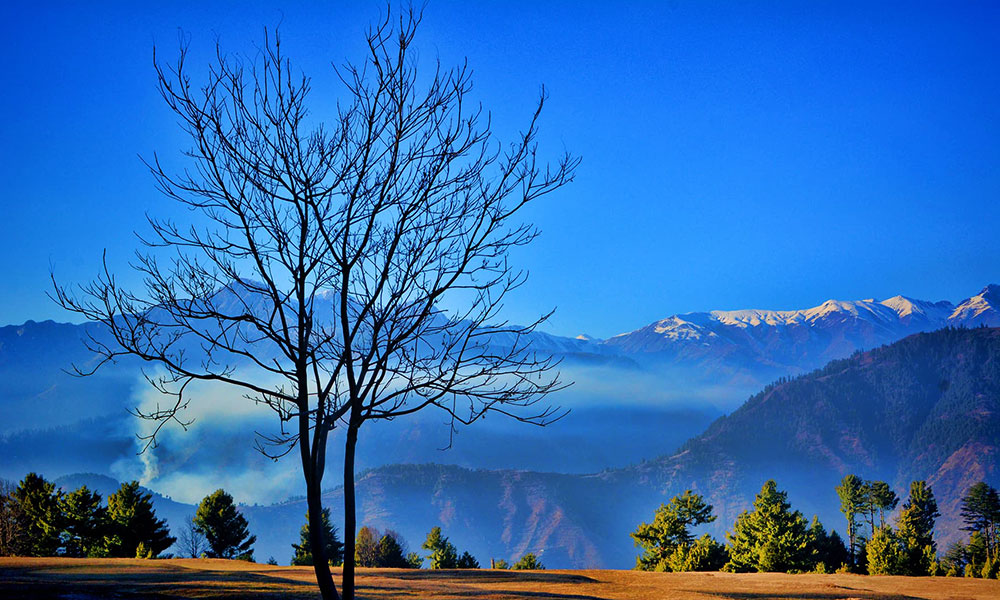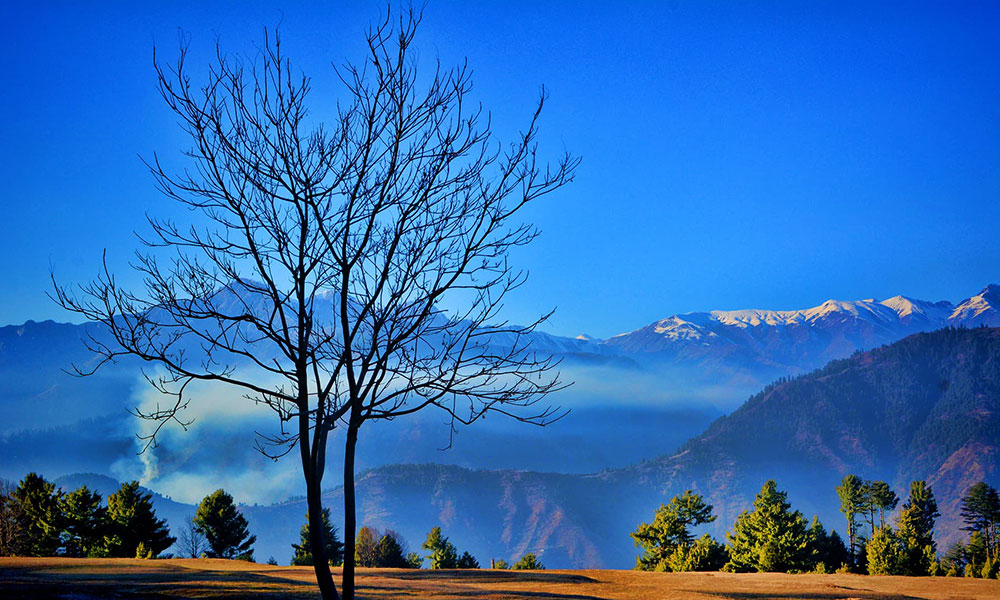 Does this look like New Zealand to you? Then I would be glad to tell you that we have a little New Zealand hidden inside Pakistan as well.
Shogran is a village situated on a green plateau in the Kaghan Valley, northern Pakistan at a height of 7,749 feet or 2,362 metres above sea level. Shogran is located at a distance of 34 km away from Balakot. The road from Islamabad to Kiwai is metalled and measures 212 km. From Shogran, you can ride a jeep or horse or hike to several picturesque places like Siri, Paye, Makra Peak and the well-known Shogran Valley.
K-2
Want to know how our dream vacation place looks like? Good think I have a very real yet very dreamy picture to go with it.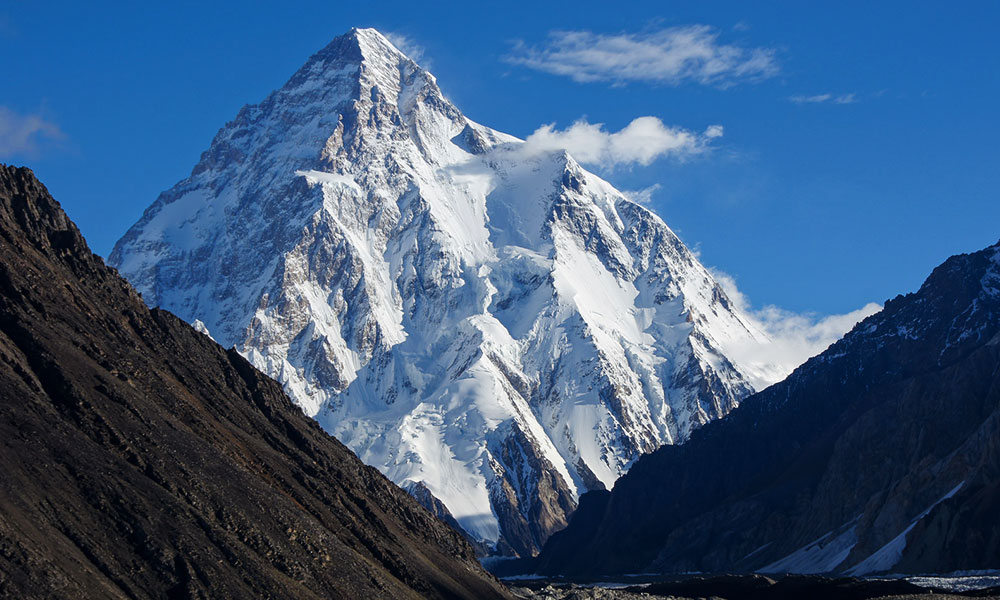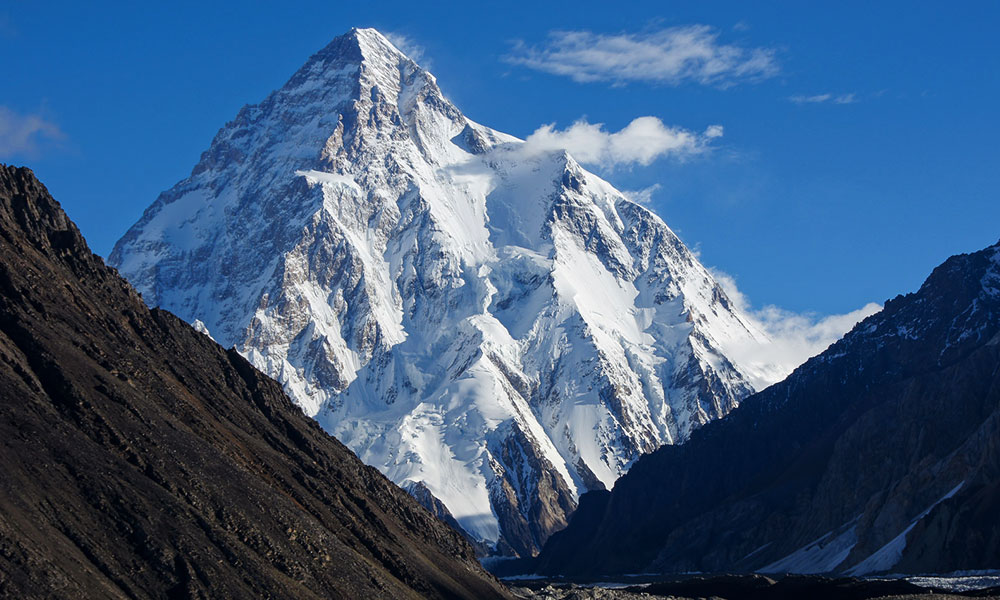 K2, also known as Chhogori/Qogir, Ketu/Kechu, and Mount Godwin-Austen, is the second highest mountain in the world at 8,611 metres (28,251 ft), after Mount Everest. It is located on the border between Baltistan, in the Gilgit–Baltistan region of northern Pakistan, and the Xinjiang, China.
While the mountain is very difficult to climb with a high fatality rate especially in the winters, we wouldn't mind just sitting by the narrow lake shown in the picture and admire the glorious sight in front of us. Who would?
Sonmiani Beach: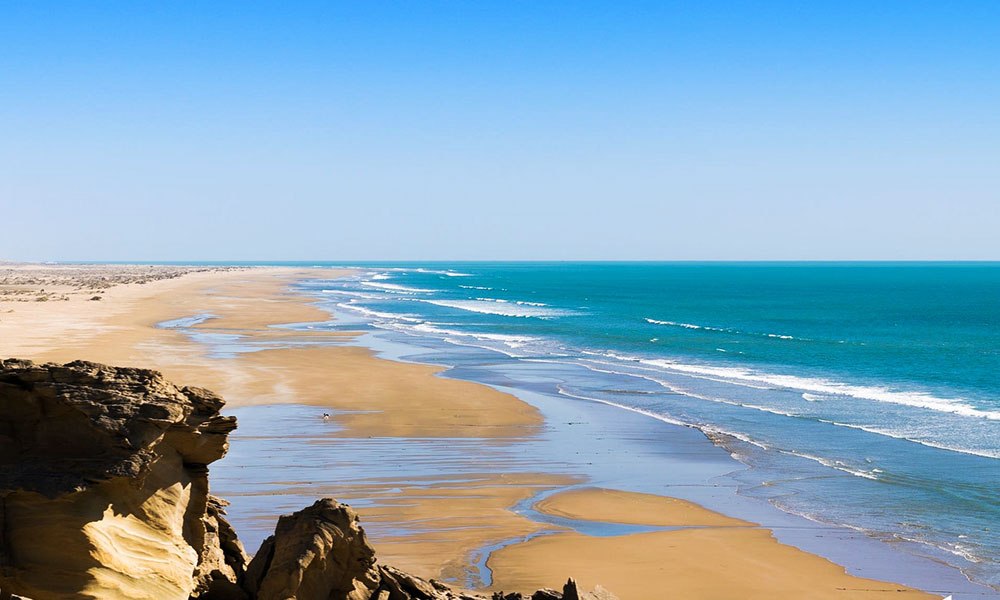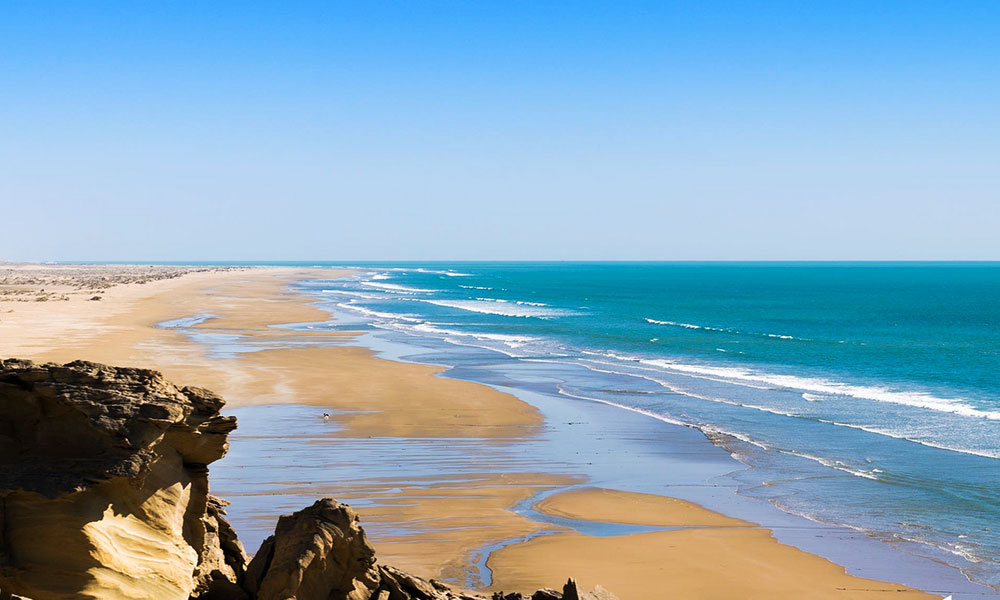 This looks like a beach in Karachi, doesn't it? Only less polluted and less populated! Well, the Sonmiani Beach is not in Karachi but very close to Karachi. With only a two-hour drive from Karachi, this beach is located in the Lasbela District of the Balochistan state of Pakistan. It lies in the Sonmiani Bay and is very popular amongst tourists.
11.  Hunza River
You just can't go on a Pakistan tour and miss this spot. It is a MUST go!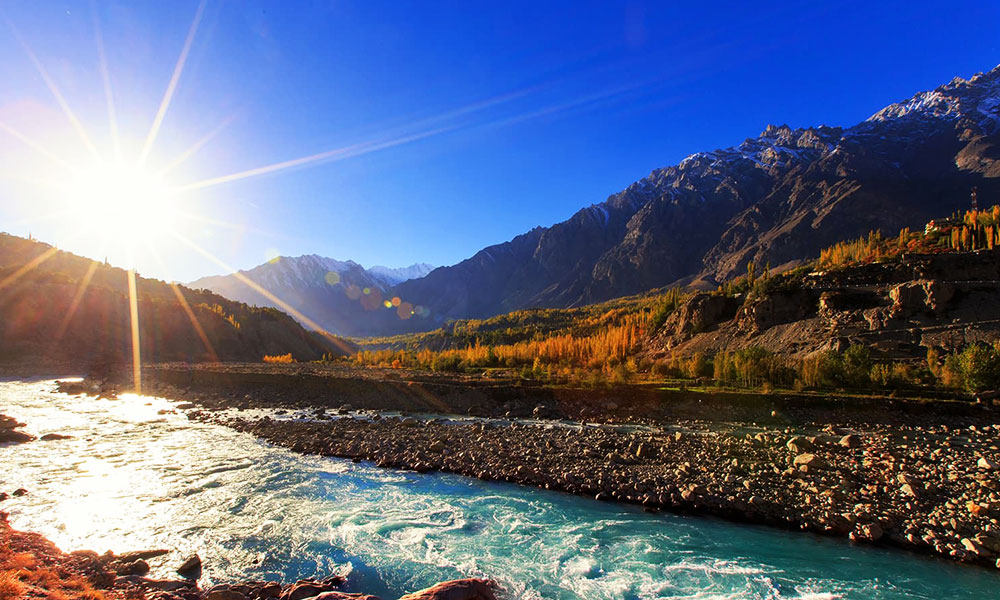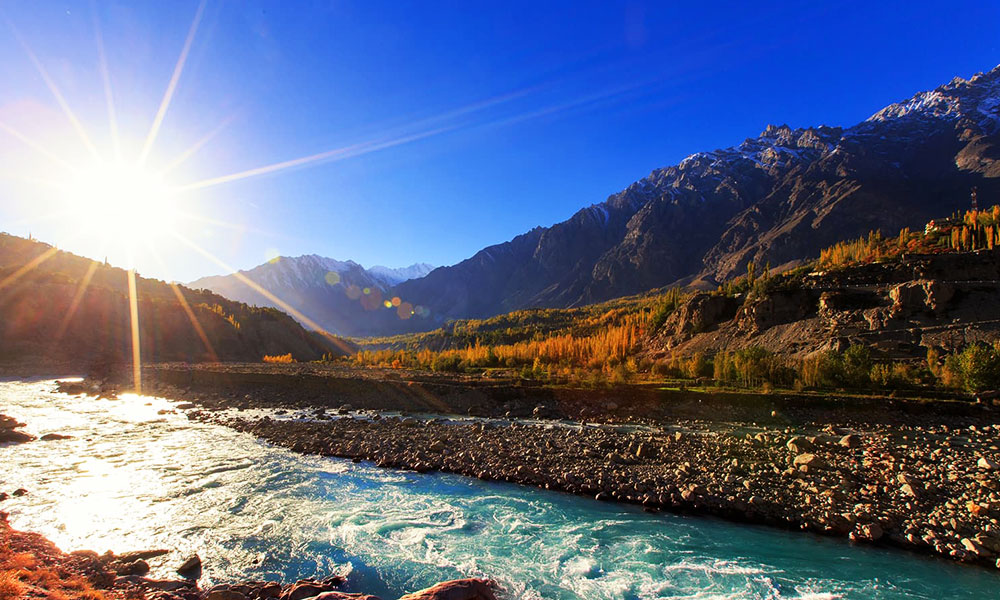 Hunza River is a perfect spot to have a relaxing day with your loved ones. Hunza River is the main river in Hunza. It is joined by the Gilgit River and the Naltar River before it flows into the Indus River.
12. Kalam Valley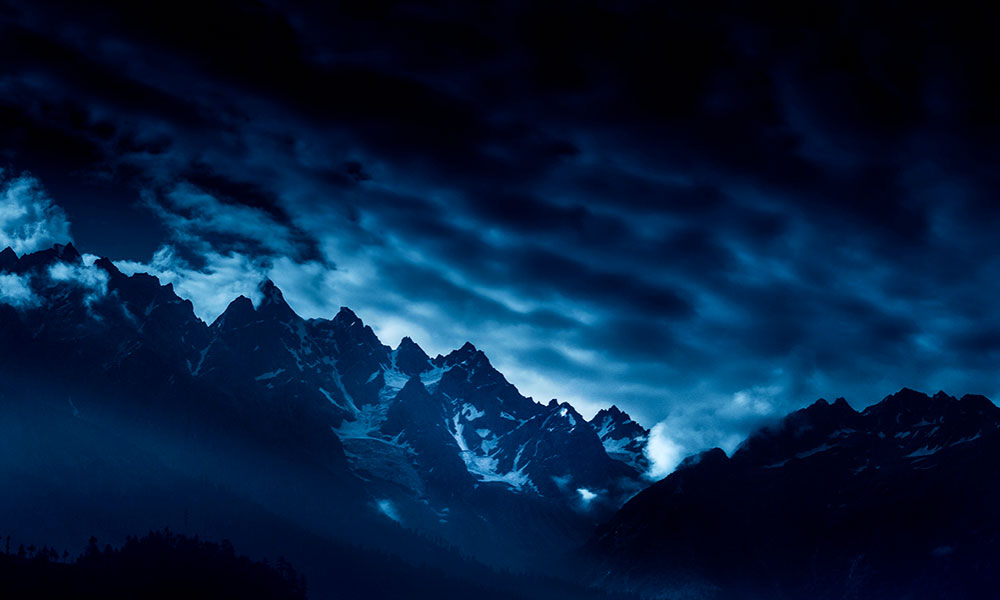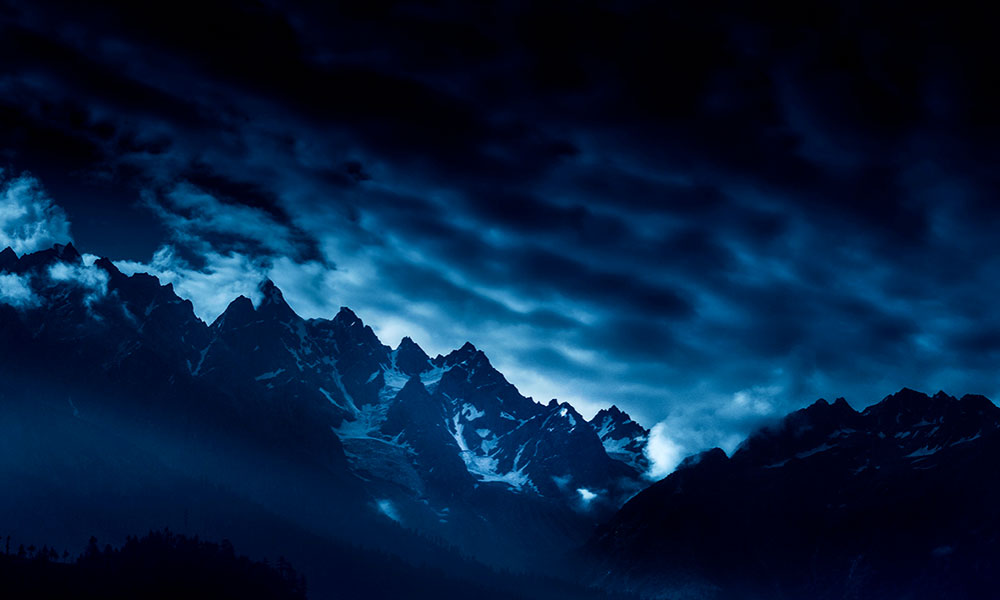 Amazed by the view at night? Well, it looks even better when you see it in person. Kalam Valley, situated in Kalam, Swat, is a famous tourist spot for foreigners. It is usually cool in the summers as well and is is surrounded by lush green hills, thick forests and bestowed with mesmeric lakes, meadows and waterfalls which are worth seen landscapes.
13. Mahodand Lake
If you love marine life and you want to be at a quiet place, just observing the marvels that nature holds, you should visit Mahodand Lake. Mahodand Lake, also known as the Lake of Fishes,  is a lake about 40 km from Kalam, in the Usho Valley of Swat District, Khyber Pakhtunkhwa, northwestern Pakistan. It is accessible with a four-wheel drive vehicle and is a good resort for fishing, boating and rafting.
14. Manthoka Waterfall
Next on our list is the tourist's favourite spot.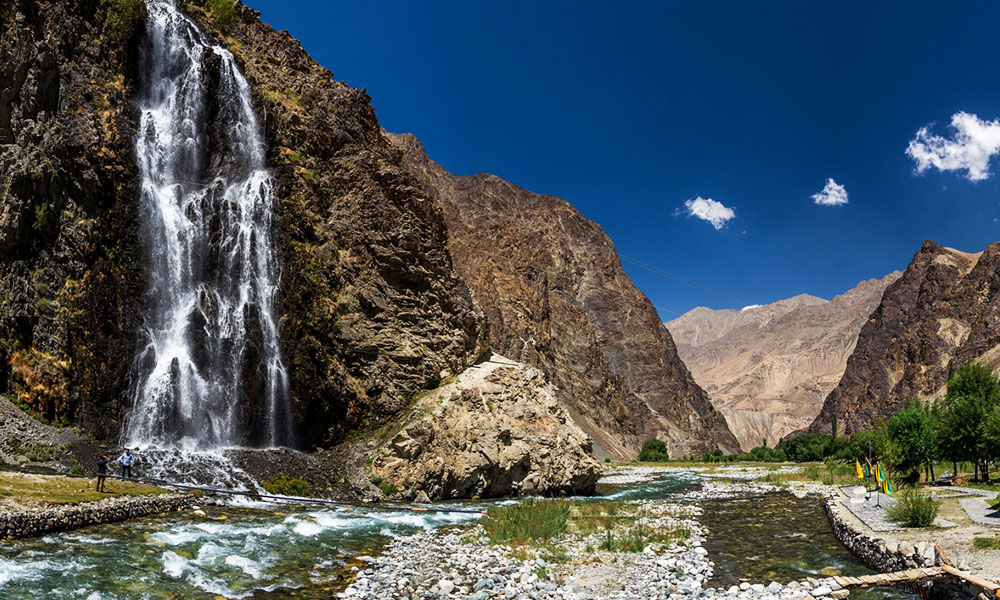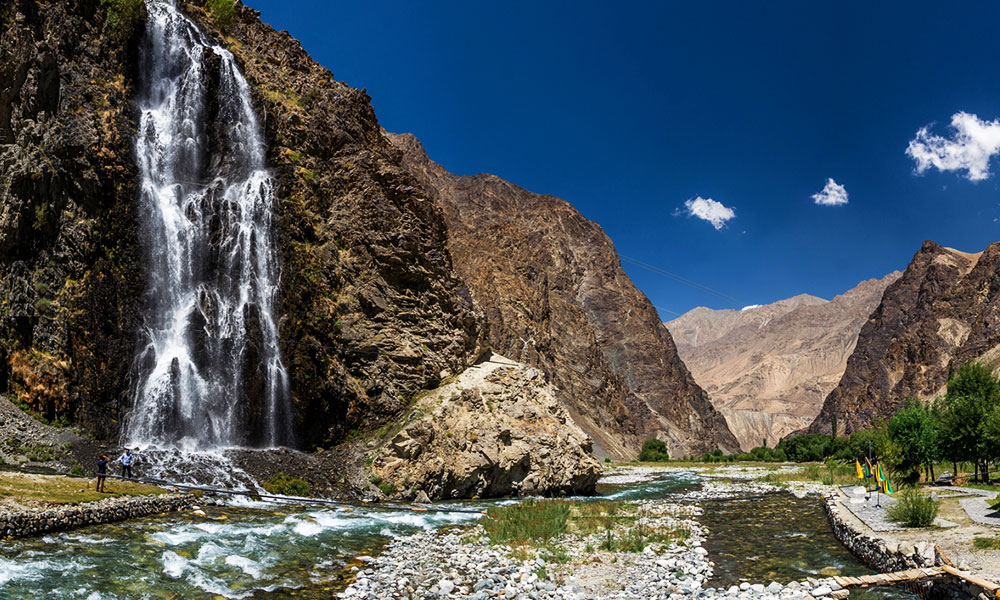 Manthora Waterfall is all you dream about when you plan a vacation. It has a height of about 180 feet. The waterfall looks eye-catching and famous for its picturesque and spectacular landscape. The place is awesome and ideal for camping and fishing.
15. Skardu Desert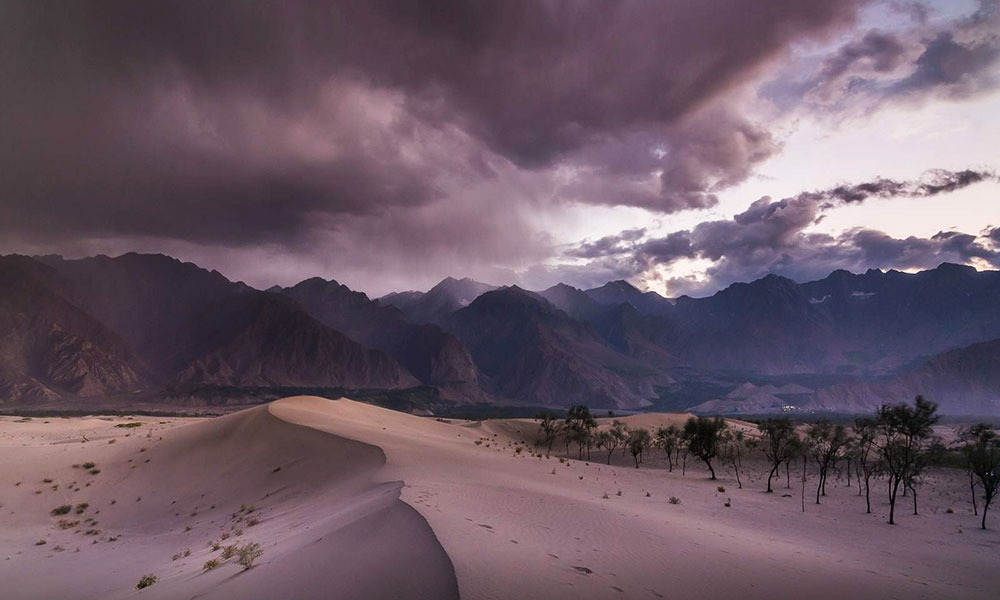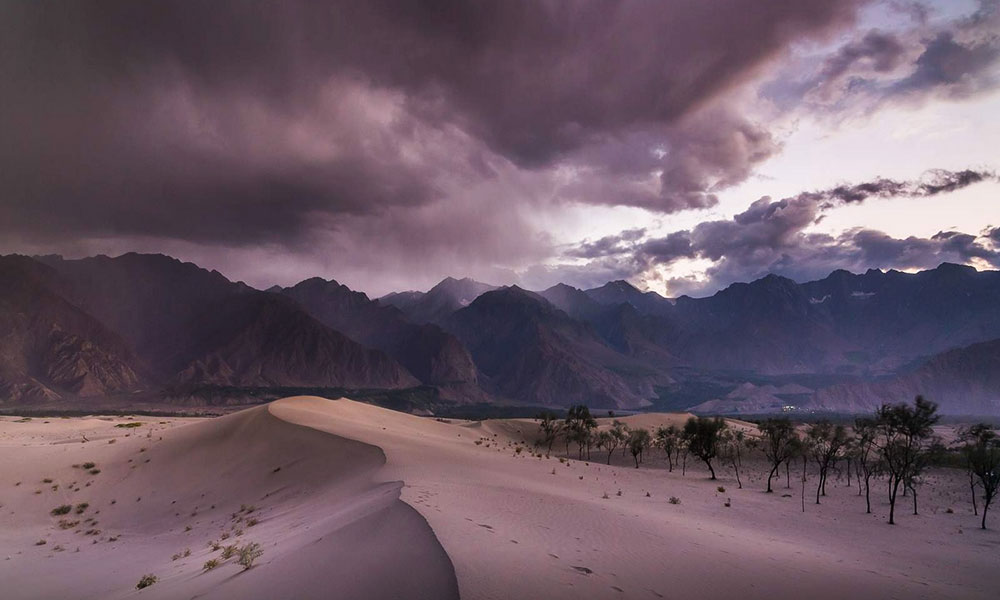 This is the place where the sky meets the earth. Or so it looks like it does. Those who venture the K-2, the second highest mountain after Everest – but much more difficult to scale than Everest, pass through the last major town of Pakistan, Skardu. Located at an altitude of around 8,200 feet in the Gilgit-Baltistan region, Skardu leads the way to five of the fourteen eight-thousanders of the world, both in the Karakorum and Hindu Kush mountain ranges. Adventurous isn't it? Also, the desert is known as the coldest desert. Yes,  the desert that makes you shiver with blowing cold winds, not sweat with hot winds as we usually do in the normal deserts located anywhere in the world.
There, we have it all listed out for you with minutest of the details available and we hope you would really go backpacking to have the times of your lives. Don't forget to let us know your experiences/memories related to the above-mentioned places in the comments below.
Happy vacationing!