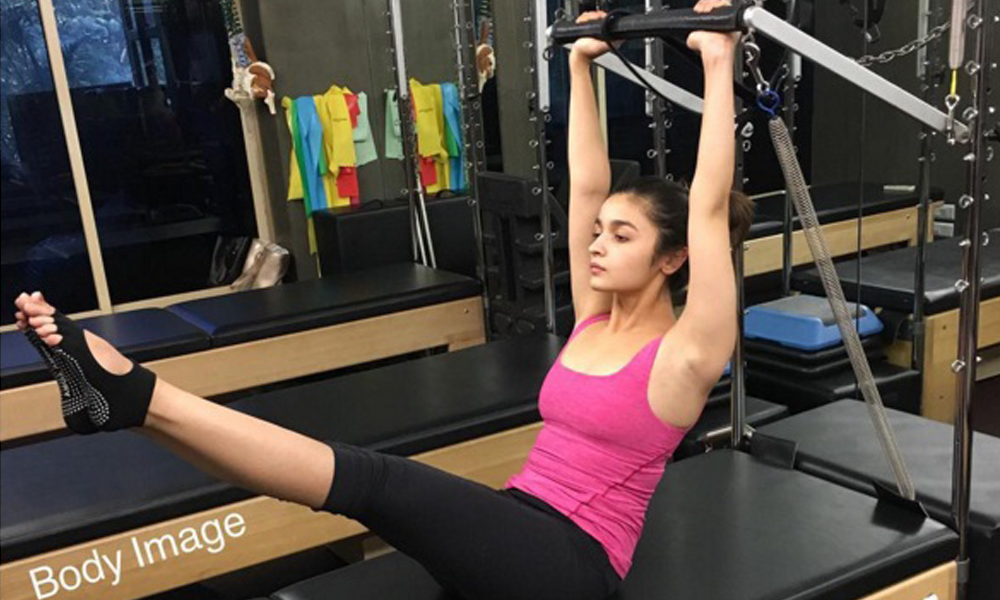 Bollywood stars are known for having one of its kind fitness regimes that encompass strict diets and extensive workout sessions. Of course, after all this sweat and hard work, they look like a vision and something that we all aspire to be adopt in our lives.
When we get a peek into their workout routines, it's not possible that you won't get inspired. We have curated a list of Bollywood divas who give us serious workout inspiration.
See Pakistani celebrities working out:
Deepika Padukone
She was an athlete before she placed her stride in Bollywood and this truly reflects on her demeanour. She never goes out of shape and always remains fit. When her video of working out for her debut in Hollywood with Vin Diesel emerged, we just cannot take our eyes off of it even for a sec.
Malaika Arora Khan
Malaika Arora Khan a.k.a Munni is an epitome of fitness. She has maintained herself so well and always be on the top of fitness game. If you ever need motivation to push yourself to the gym, do watch out for her on her Instagram. She often posts her workout photos and videos on her account that will make you hit the gym instantly.
Alia Bhatt
She is a role model for many youngsters and teenagers. She actually lives a life that teaches us a lot about how to chase your dreams and prove your mettle on your own. She is also not short of inspiration when it comes to health and fitness. Her pilates moves are daring and if you can't copy her these daring moves, you will, at least, push yourself to star your workout regimen by brisk walking.
Kareena Kapoor Khan
It's not possible that when you talk about health and fitness and you don't mention Kareena Kapoor. Her size zero figure made every one stunned and no one actually believed that it is possible to achieve this sort of figure. And, that image always inspires others to do what initially seems to be impossible.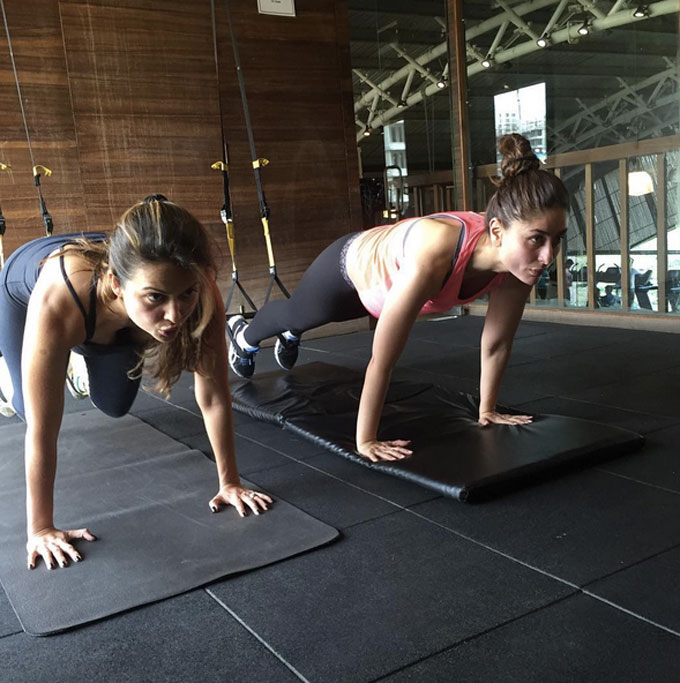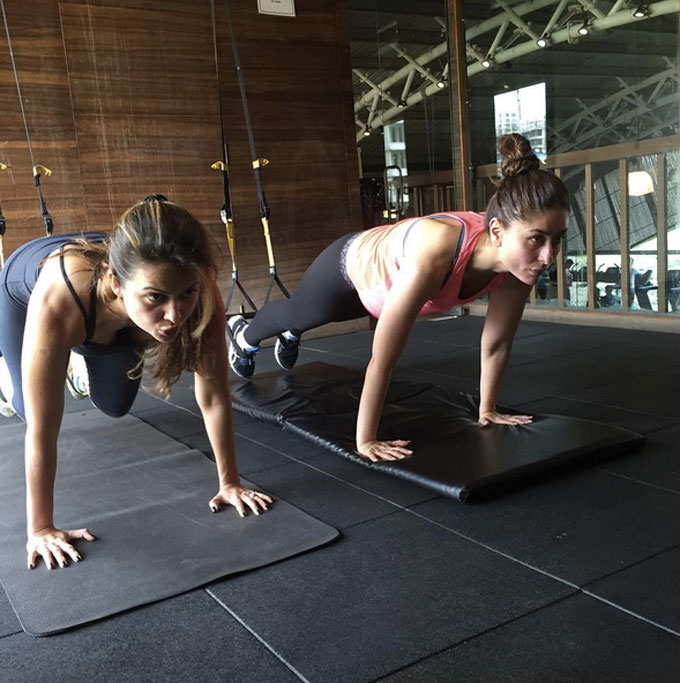 Shilpa Shetty
She is another woman in the Indian film industry who cares about health and fitness like no other. The way she has come back to her shape after giving birth is incredible. There is no question about how she is an inspiration for many to stick to their fitness regime as her yoga books, videos and YouTube sessions have sold a mammoth number of copies and hit millions of views.
Bipasha Basu
People often criticize her for having a manly body, but she always put them down by flaunting her well maintained and toned figure. She even released her series of fitness video named 'Love Yourself' for those who idealize her and wants to have a great body.
Jacqueline Fernandez
For Jacqueline, one hour of yoga five times a day is the mantra of her fit life. Her workout and fitness tips have been covered by many magazines and newspapers. Indeed, she is one diva who gives us major fitness inspiration.
Parineeti Chopra
Pretty Parineeti believes that losing weight is a mind game and she rightly put all her energy, mind and effort in the gym which is visible in her incredible transformation. She has always been a victim of body shaming because of her weight, but now she is an inspiration for many who are struggling with weight loss.
Sonakshi Sinha
Who doesn't know the story behind Sonakshi's weight loss? She managed to shed some extra 30 kg before opting for her role in Dabangg. With hard work and sweat, she toned down her voluptuous body and now she flaunts her curves proudly.
Varun Dhawan
On one hand, Bollywood is full of inspirational stories of actresses' physical transformational; on the other hand, male stars also leave serious impact to motivate guys to hit the gym. In the new lot, Varun Dhawan is a new star who is the role model of many youngsters when it comes to have perfect abs and muscles. The Dilwale actor often posts his workout videos and pictures that can grand your trainers and hit the gym.
Shahid Kapoor
Everyone knows how lean he was when he initially joined the film industry. The way he has groomed himself and transformed his body image over the period of time is a story that every guy needs to see and listen to prove anything is possible if you work hard and sweat for it. Sasha is in the limelight from past few months because of her married life and we have heard that he takes his wife along with him to the gym to keep her fit. So, in addition to 'fitness goals', he is also inspiring many for 'couple goals' by reflecting how to take care of your partner's fitness.
John Abraham
If you are obsessed with health and fitness, you need to follow this stud. His Instagram account has only 109 photos and half of which are about fitness and working out. Who can inspire you the most than him? He is always fit and is definitely a star has the well-maintained body in Bollywood.
Arjun Rampal
Toned up may be a wrong word to describe his physique; rather, he flaunts a chiselled look. This heartthrob believes that a good body is all about bulging muscles and to attain that he opts for a mix of cardio, intense workouts and sports activities.
Karan Singh Grover
He may have a long way to go and a lot to prove as an actor in Bollywood, but one thing that he has proved himself is his envy-inducing physique. Grover got his 6 packs when he was 23 and has maintained it since then. He is a fitness freak who hits the gym 6 times a week. His posts on his social media accounts related to his workouts can push many to pick up some weights and do some exercise.