Bilawal Latif, 12 years old, hails from Waziristan. He's a 7th grader at the moment as well. However, when you think of a 7th grader and a child of 12, you can only think of a kid who's still learning to articulate himself. But Latif is not your regular kid. Find out why!
'Pashtun Heroes' Published At The Age Of 12
Bilawal Latif has already published a book at the age of 12. His book titled "Pashtun Heroes" was intended to bring honor to his land and to smash stereotypes. What better way to do that than by writing a book?
#BilawalLatif,
a 12yr old student from Peshawar, has taken up the responsibility of smashing stereotypes about Pathans
A reader&history buff, Latif is now also1of the world's youngest authors. His book Pashtoon Heroes,' a book that talks about the greatest Pathan personalities pic.twitter.com/WvRQiFEguM

— PKsilverlining (@Pksilverlining) July 19, 2020
Why He Wrote The Book
The young Latif was upset by the stereotypes that are perpetrated against the people of his region. People of Peshawar are viewed to either be illiterate or be violent. Latif wanted to highlight those fantastic personalities that have played a fundamental role in Peshawar.
"I wrote the book because I wanted to bring pride to the Pashtoon people. There is a misconception in the West that Pashtoons are illiterate, and I want this thinking to end."
A writer can source his inspiration form under the sea or over the mountain tops. Latif gained his inspiration by seeing the military rule in action when he moved to Waziristan in 2014. He's a history buff, prefers libraries for friends, and loves a pleasant stroll in nature. Bilawal also has a knack for exploring the historical sites of Peshawar.
The Process Latif Undertook
The process of writing a book is no small feat, yet Latif fulfilled all its requirements. When you hear him talking about his book, it becomes harder to believe his age or level of education.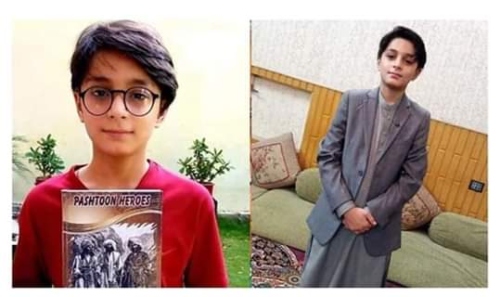 While speaking to the press, he said, "If you want to write a good book, you have to do a lot of research, fact-check things and take out references. My favourite authors, whom I have taken inspiration from, include Olaf Core and Ghani Khan."
It took Bilawal three years to complete the book he had a vision for. His book includes personalities like Ahmad Shah Abdali, a great warrior. He mentioned that he wanted to highlight those personalities that were genuinely remembered by all.
The Boy Doesn't Stop.
The good news is that Bilawal has already initiated his second book. This one is about the people of Balochistan. In his interview, he stated that he'd like to appreciate the people of all provinces in separate books. He's on a mission to get his country and all its people recognized, and we're in awe of his determination.
All in all, Bilawal is a prime example of a go-getter. He had a vision, and he fulfilled it to the best of his ability. By the time he grows up, we hope there are many best-sellers available under his name!
Stay tuned to Brandsynario for the latest news and updates.