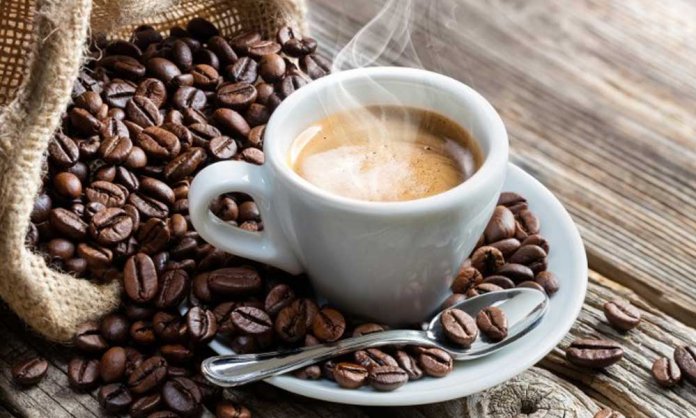 With winters, we welcome the trend of stepping out with friends and family for a cup of nice hot and frothy coffee! I mean what is it that coffee can't fix? It's basically sheer joy!
Coffee is not merely a drink; it is a lifestyle! People do business over coffee, fall in love with each other over coffee dates, makeup with loved ones by inviting them for a cup of coffee, hang out with friends for coffee, people take a break for coffee during long working hours; accept it or not, coffee does have a special place in everyone's lives.
This magic drink is an integral part of our lifestyle. Not only that, coffee has the power to uplift your mood and wake you up in an instant.
After a little contemplating and exploring we wanted to share with you the few places where you can step out and have a nice big mug of lip-smacking coffee!
You can thank us later.
1. Espresso
Espresso is the go-to place for coffee lovers. As the name suggests, this coffee bar is recognized as one of the best places to sip a cup of coffee.
Ever since the brand started its operation in 2005, the elusive taste and originality of their coffee have remained their expertise. It has made the move from a small coffee bar at Zamzama to many well-designed and aesthetically done cafes in elite areas of Karachi.
From hot coffee to cold mocha and from expresso shots to frothy cappuccino, Espresso brews every sort of coffee, but a cup of Americano can awaken your spirits and entertain your coffee cravings like no other. Espresso is one homegrown brand that is one of the most favorite choices for a frothy cup of coffee.
Price Range: PKR 200 – PKR 415
2. Gloria Jeans
With a winning combination of indoor and outdoor seating arrangements, this coffee house started its operation from Sindhi Muslim a few years back and now has another cafe bar in Dolmen City Mall.
With more than 25 branches running all over Pakistan and two in Karachi, Gloria Jeans is the place that offers a wide variety of single origin, blends, flavored and decaffeinated whole bean coffee.
Urban design and decor, friendly staff, a dozen snacks and a variety of food options at Gloria make it a perfect place for that much-coveted coffee date!
Price Range: PKR 350 – PKR 500
3. New York Coffee
New York Coffee is not a new name among the many coffee houses in Karachi. In a very short span of time, the coffee bar has gained much popularity only based on the freshly brewed, frothy mugs of coffee.
Unlike other coffee houses, New York Coffee serves that dose of caffeine in a crystal glass so that you can see many layers of caramel, cream, and froth while you sip your delicious coffee.
The taste of freshly brewed coffee is a pure delight that serves your coffee cravings and hits you at the right spot.
Price Range: PKR 175 – PKR 500
4. Butler's Chocolate Cafe
Butler's cafe is another hot spot for coffee lovers residing in K-Town. Butler's coffee, especially their cold coffee is heavenly and the choice of picking up one Butler's signature chocolate is something that makes it even more special.
With its oh-so-comfy chairs and a wide array of those grooving 1940s tunes, coffee served at Butler's Cafe is a cut above the average coffee bar. It is a full-service coffee house, with freshly brewed coffee and coffee drinks.
Butler's is not a pre-fab coffee cafe, delivering that pre-brewed or fresh-packed coffee; they serve coffee the old-fashioned way.
Price Range: PKR 250 – PKR 350
5. FLOC 
For the love of coffee is one of the places that you should visit! Tucked within a quiet lane in Zamzama, complete with its own mini bookshelf and decor that exudes the vibe of the perfect little coffee shop, FLOC is more of a retreat than a place with great food.
We recommend you try their nitro coffee and salted caramel.
Price range: PKR 400-600
6. Easy
The chic little spot is located on Khayaban-e-Shahbaz, Lane 4. It screams girl power with a bright neon sign illuminating the eatery in a faint pink glow that reads 'Who run the world?'
Along with their delicious donuts, Easy offers a wide range of coffee that will certainly be a treat for your tastebuds. Their coffee is frothy and pairing it with their glazed donut will take you on a trip to Coffee Feilds of Tanzania!
Price range: PKR 500-600
7. Cinnabon
Cinnabon is known for their world celebrated classic cinnamon rolls in addition to other heavenly treats such as the Caramel Pecanbon, Cinnabon Stix, and Chocobon, they also offer delicious beverages. Their most popular beverages are the Mochalatta Chill and caramel latte which are a great favorite among many coffee lovers. Their handcrafted espresso, as well as other specialty beverages, are famous all over Karachi.
It's a cozy place and you'll love every sip of the beverage that you take.
Price range: PKR 500-800
8. Mocca
Located at 54-C, Khayaban-e-Shahbaz, Phase 6, D.H.A., Karachi, Pakistan.
Mocca is all about standing out and being unique. With their passion for fine ingredients and the love for a simple and minimalistic design, Mocca has quickly become a popular social hub among Karachiites.
Their coffee and dessert are worth trying and we'd highly recommend their butterscotch cappuccino!
Price range: PKR 400-600
9. Nobby
Nobby's, which literally means the high end, welcomes you with a very chic aura. You can walk down into the lower level for a warm and private setting or you can opt for ground-level dining if you want to experience the hustle-bustle of everyone going in and out.
The coffee, we have to say, is simply perfect. We'd recommend a cold, hazelnut latte that will hit all your right spots.
 Price range: PKR 400-600
10. Coffee Wagera 
If you have been on the hunt for good coffee in the city, you can finally put it to rest. The fairly small coffee place – Coffee Wagera on Badar Commercial, near Sohny Sweets, has everything that you might require from such a joint. It may not be Pakistan's answer to Starbucks but according to owner Mr. Mush Panjwani, it is 'the only coffee shop in Pakistan.'
With flavors like Hazelnut, Vanilla, Butterscotch and Caramel, these are the staple drinks that should not be missed when trying their coffee.
Price range: PKR 350-500
11. Esquires 
Esquires Coffee is an international brand of coffee. It has a branch in phase 5 Zamzama. They provide a unique variety of coffees. Some of their exclusive coffees are iced white mocha, and iced salted caramel latte, mocha frappe, Madagascar vanilla latte, and caramel macchiato.
You can also taste different loaves of bread here as well like walnut and dates bread, kraftkorn bread, rustic bread, and German country bread.
Price range: PKR 400-600
12. Lal's
Lal's is one of the personal favourite places to go out with friends because of the relaxing ambiance, mood lighting and a great selection of Coffees.
There's always a fleet of waiters looking to serve customers which is always a plus one. Their Dark Chocolate Latte is happiness in a cup for only Rs.320 and their Caramel Macchiato Latte is just the perfect thing to drink if you want something on a sweeter side.
Price range: PKR 350-500
Which one is your favorite coffee shop in K-town? Let us know by commenting below.
Stay tuned to Brandsynario for more news and updates.