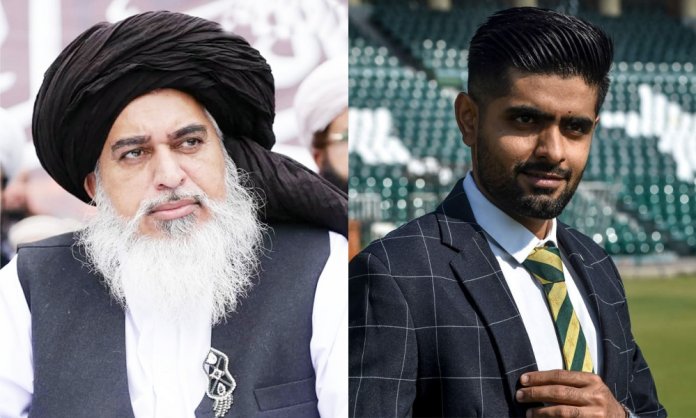 2020 is leaving us with yet another trend but we have to say, this one is heartwarming!

100 Most Handsome Faces
The new trend, as the heading suggests, is about nominating who you think is the most handsome face of 2020. People on Twitter are jumping on the bandwagon left, right and center and nominating others. Be it loved ones, crushes, significant others or even fantasies, the nominees are diverse.
Pakistanis Get Nominating!
First and foremost we'd love to hear your guess about who the first one would be. There's someone we have a knack of bringing in everything though nowadays the opposition demands he be taken out! Yes, it's none other than Prime Minister Imran Khan being nominated for the #100MostHandsomeFaces challenge!
#100MostHandsomeFaces2020
No one only @ImranKhanPTI 😍😍 pic.twitter.com/JAoG24PiZ2

— Fatima Raja (@F_Z1214) December 29, 2020
Lala
We've said it once and we'll say it again, nothing beats the love Pakistanis have for Afridi. He goes by many names and they're all used as endearing ones to call him by be it Lala or boom boom. Lala too has been nominated for the #100MostHandsomeFaces  and we're not complaining!

"FROM GALLERY" #100MostHandsomeFaces2020
pic.twitter.com/7MvjUC8JBO

— waqar ahmad (@waqar_uvas) December 29, 2020
Nothing Like A Mother's Love
Things also got a tad bit emotional when a netizen nominated their mother for the trend. It's the cutest thing we've seen today that made our day, we hope it makes yours too. Plus, this is a reminder to squeeze our moms into a hug right now!
#100MostHandsomeFaces2020
A Caring Mother…. pic.twitter.com/EqWkdqzxuT

— Imtiaz Butt(Limited Edition)🇵🇰 (@ImtiazButt79) December 29, 2020
Khaddim Rizvi
Khaddim Rizvi also seems to be a prominent contender in all of this. The late personality is being remembered by his fans still.
No 100 Required Only One Face Of 2020….#OnlyOneFaceOf_2020#100MostHandsomeFaces2020 #لبیک_پرموشن pic.twitter.com/xdbHn3tL2m

— Fahim Haider (@fahim_haider86) December 29, 2020
Cricketers Taking The Lead
Babar Azam has also won a nomination into the stream of nominees. A fan has shared his picture and calls him "a beauty"— now that's a confession of love right there.
I nominate @babarazam258 #100MostHandsomeFaces2020
It's beauty. pic.twitter.com/ayTqNZAn0c

— Hamza Tanoli🇵🇰 (@HamzaTanoli55) December 29, 2020
How Could We Forget?
Can we ever forget the heartthrob of this country? Someone who has also made fans over his looks (and talent) across the border too? It's none other than Fawad Khan and if there's anyone who deserves a spot here, it's him.
& my vote is for Fawad Afzal Khan because of his looks and dashing personality #100MostHandsomeFaces2020 pic.twitter.com/qh8nv9TFgB

— hammad (@hammad84209945) December 28, 2020
Getting Humorous
Last, but not least, here's a meme because knowing Pakistanis we can never have too many memes, or jokes or roasts. Here's to a wrap!
Every one talking about #100MostHandsomeFaces2020
Le 101th man after seeing this :- pic.twitter.com/cz7hIDM8tT

— MemeiYat (@MemeiYat) December 29, 2020
A Trend of Everything
This year saw a large number of trends some of which were funny while others were toxic! Many trends encouraged people to embrace their insecurities while others created more. This trend is a prime example of one that is funny and heart-warming for all those involved.
Stay tuned to Brandsynario for the latest news and updates.