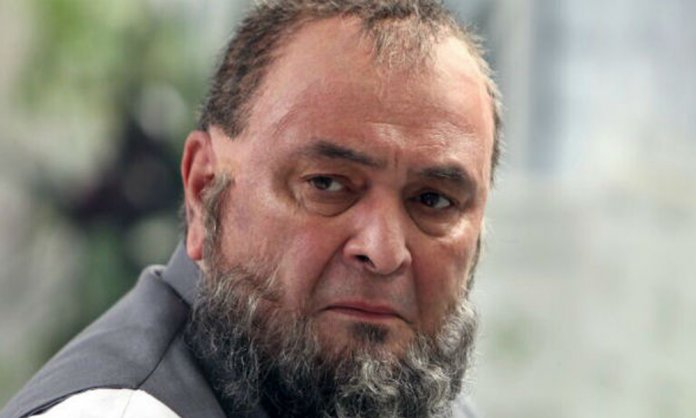 They may hate him for tweeting about Sarfraz Nawaz or playing an on-screen Muslim in Mulk, but Rishi Kapoor remains one of the few actors in India who have a large following even in Pakistan.
Be it his Muslim characters in Bollywood or his non-Muslims one, people take them as acting which is why Mulk is being as much anticipated on this side of the border as 102 Not Out was a few months back. Let's go down the memory lane to pick 10 of the most memorable Muslim characters played by Rishi Kapoor that went well even in India, before there was Mulk.
1) Laila Majnu (1976)
In this H. S. Rawail directed classic, Rishi Kapoor played the eternal lover Majnu who gets to perform on Mohammad Rafi's iconic songs composed by the legendary music composer Madan Mohan.
https://www.youtube.com/watch?v=0iZMGCvqkUo
2) Amar Akbar Anthony (1977)
Who played the Muslim hero in this Manmohan Desai flick promoting inter-religious harmony? The one and only Rishi Kapoor who became famous as Akbar Ilahbadi, the qawwal who wants to marry Salma and loves to perform on songs that went on to become classics.
https://www.youtube.com/watch?v=_GEKreUi-g0
https://www.youtube.com/watch?v=XjRgw1naMsc
3) Deedar-E-Yaar (1982)
In what went onto be known as a Muslim romantic film, Rishi Kapoor played Javed Syed Ali Khan opposite Tina Munim, Reena Roy and Jeetendra. This H. S. Rawail movie may not have done well at the box office but Rishi Kapoor was believable as a Muslim, just like he is now, more than 35 years later!
https://www.youtube.com/watch?v=CXGKjZ-MxAE
4) Tawaif (1985)
No one could have carried the heavily named Dawood Mohammed Ali Khan Yusuf Zahi character than Rishi Kapoor who speaks fluent Urdu and whose fore fathers hail from Peshawar!
https://www.youtube.com/watch?v=H6Zov-a8Q-I
5) Hathyar (1989)
In this JP Dutta film, Rishi Kapoor gave tough time to Sanjay Dutt and Dharmendra as Samiulla Khan and even performed on a Shailendra Singh number.
https://www.youtube.com/watch?v=zQA1oW_wZQs
6) Ajooba (1991)   
Although this Shashi Kapoor directorial venture failed big time, it was known as the last film featuring Amitabh and Rishi before 102 Not Out. Rishi played the always-in-love Hasan to Amitabh's Ali who also masquerades as a superhero, Ajooba!
https://www.youtube.com/watch?v=tDsdAzkVpRQ
7) Fanaa (2006)
As the time changed, Rishi Kapoor matured to senior roles and played Kajol's father Zulfikar in this Kunal Kohli thriller, opposite Aamir Khan. The film was a huge hit and Rishi's acting as a Kashmiri Muslim was hailed.
https://www.youtube.com/watch?v=1JCszwP5tl8
8) Delhi-6  (2009)
Rakeysh Omprakash Mehra cast Rishi Kapoor as Ali Beg, the head of a Delhi family and he couldn't have been more perfect in his selection as Rishi spoke with an accent of a Delhi veteran, who was also a Muslim.
https://www.youtube.com/watch?v=fjQkN74bCbk
9) Agneepath (2012)
It isn't that Rishi Kapoor has never played a Muslim villain because his last 2 roles have been exactly that; As Rauf Lala in Karan Malhotra's remake of Agneepath, he was at his very best and gave the audience chills despite the presence of a bald Sanjay Dutt as Kancha Cheena.
https://www.youtube.com/watch?v=F12qxlkruow
10) D-Day (2013)
Nikkhil Advani's far-fetched thriller based on India and Pakistan had Rishi Kapoor playing a version of Dawood Ibrahim; here as Iqbal Seth he claims to be a businessman who helps others but with one signal, he could bring the city to a standstill making him more than a businessman!
https://www.youtube.com/watch?v=8dMYUmAi14E&t=1s