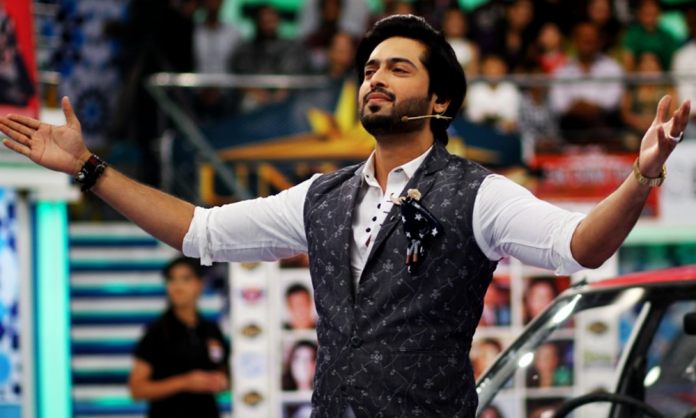 If there is anything that makes all the ladies tune into ARY's Jeeto Pakistan every Friday and Sunday, it is hands down the heartthrob host, Fahad Mustafa!
With Mustafa's refreshing humor and charming aura paired with his disarming smile and killer style, the star has surely made Pakistan addicted to his game show. His fans not only vie hard to win at Jeeto Pakistan's registration process but also pine to meet the good-looking Na Maloom Afraad superstar on the set.
Just recently, the Mah-e-Meer hero aimed to step up his fashion game by revamping his look at the show with a fresh wardrobe and an Elvis Presley-inspired hairdo. Always styling himself like an A-lister, Mustafa manages to casually woo the female population with his oozing confidence and charisma.
We rounded up some of Fahad's best looks at Jeeto Pakistan over the past two years. View his major style hits  below!
Fahad always raises the style meter when he slips into plain Kurta Shalwar. He never looks out of spot in traditional wear, even when he dabbles in daring colors.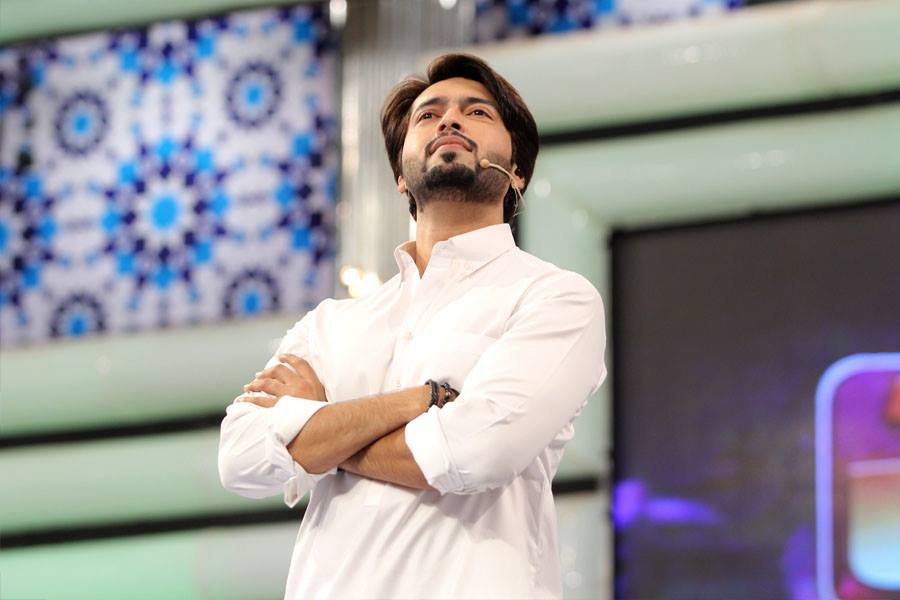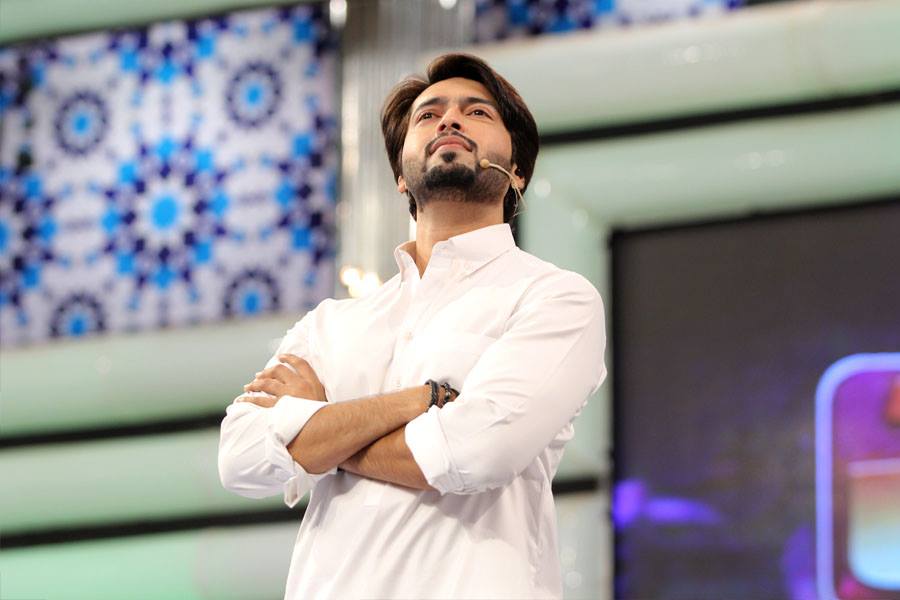 Likewise, the maestro pulls off the traditional waistcoat with aplomb, appearing super smart and simple!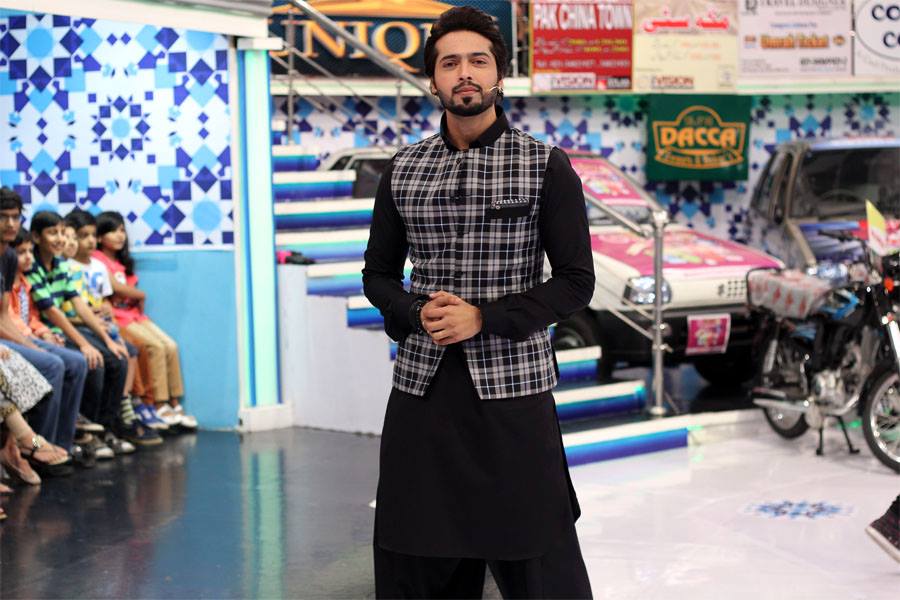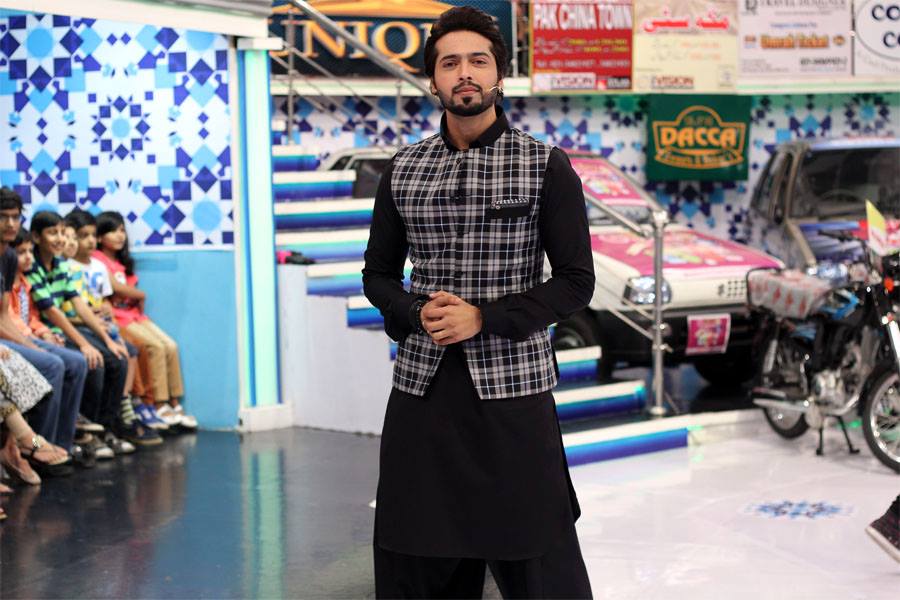 Channeling his inner desi, he pulled of a risky movie in this vibrant vest and owned the style space like a pro!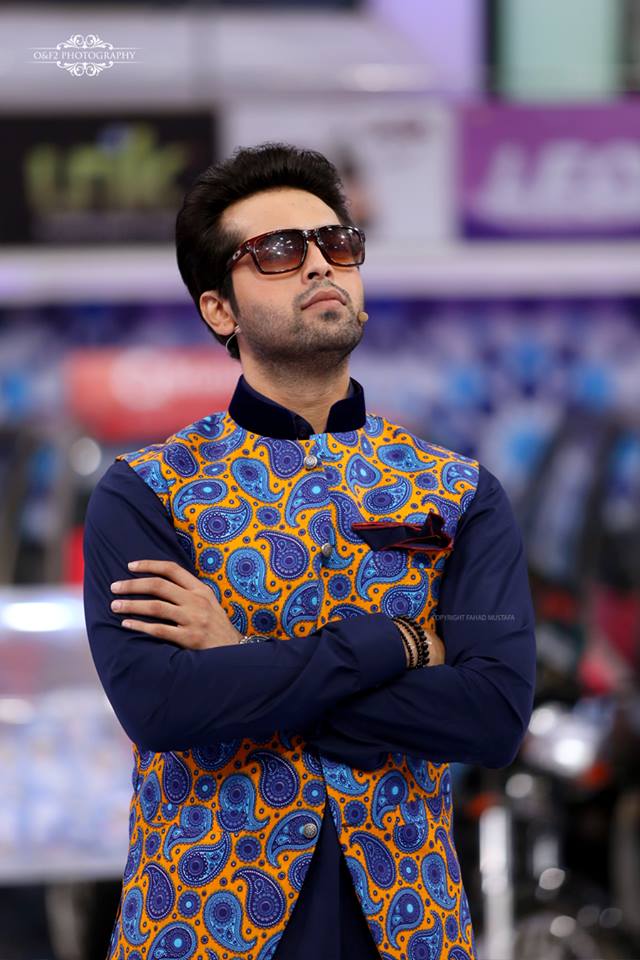 He rocked this black leather jacket like a boss and we so loved his strong beard game.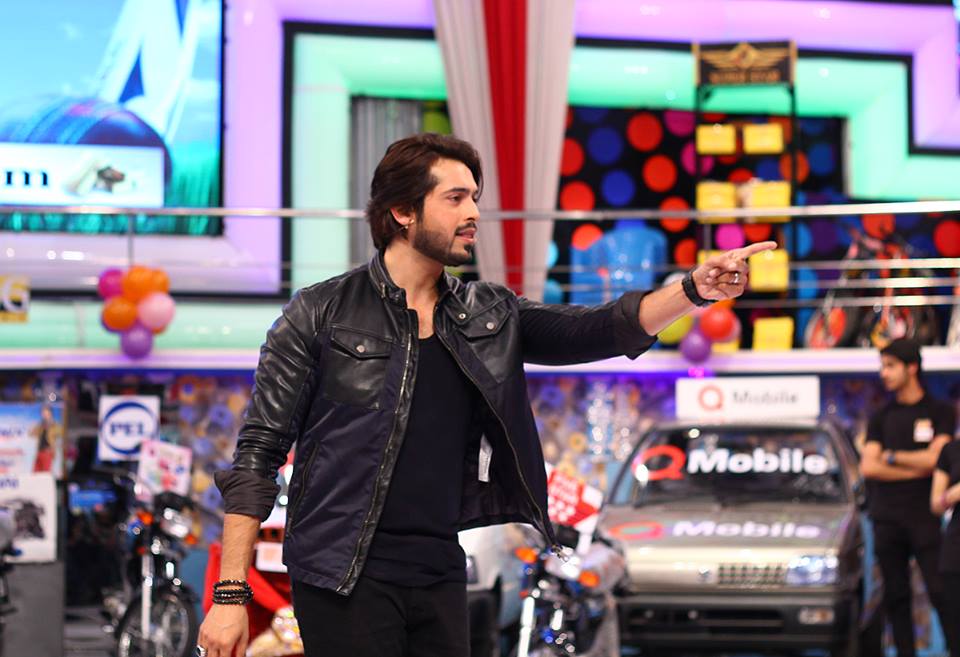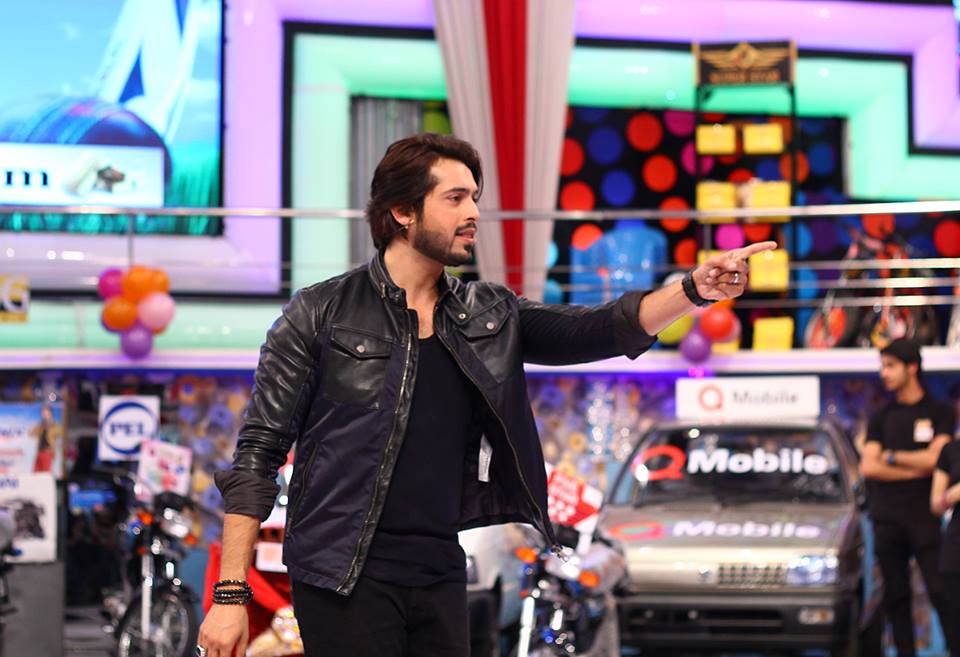 This time, he paired his ultra hot jacket with tinted aviators and totally slayed the ladies with his "I just got off of a motorcycle" look!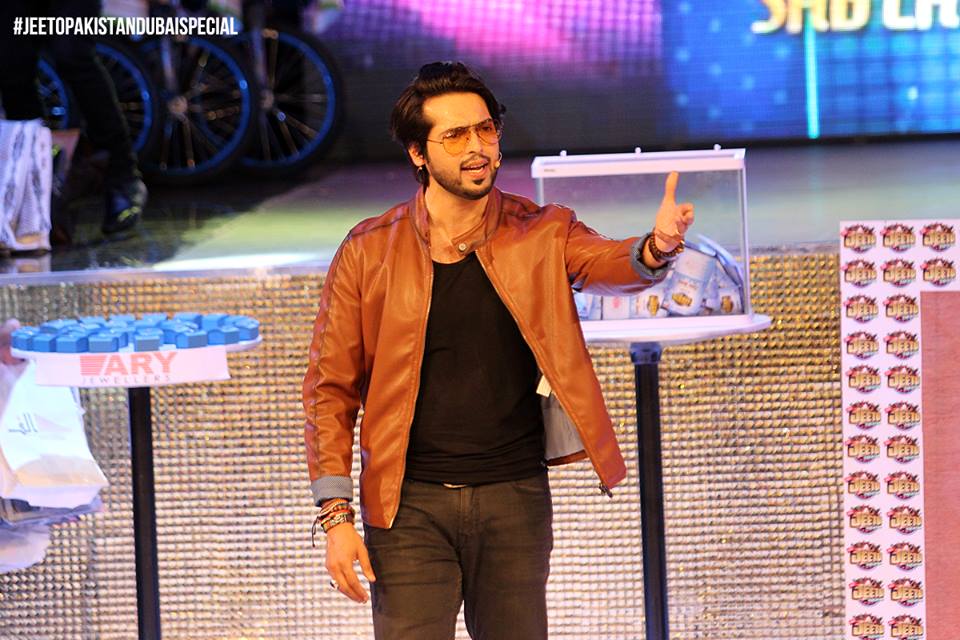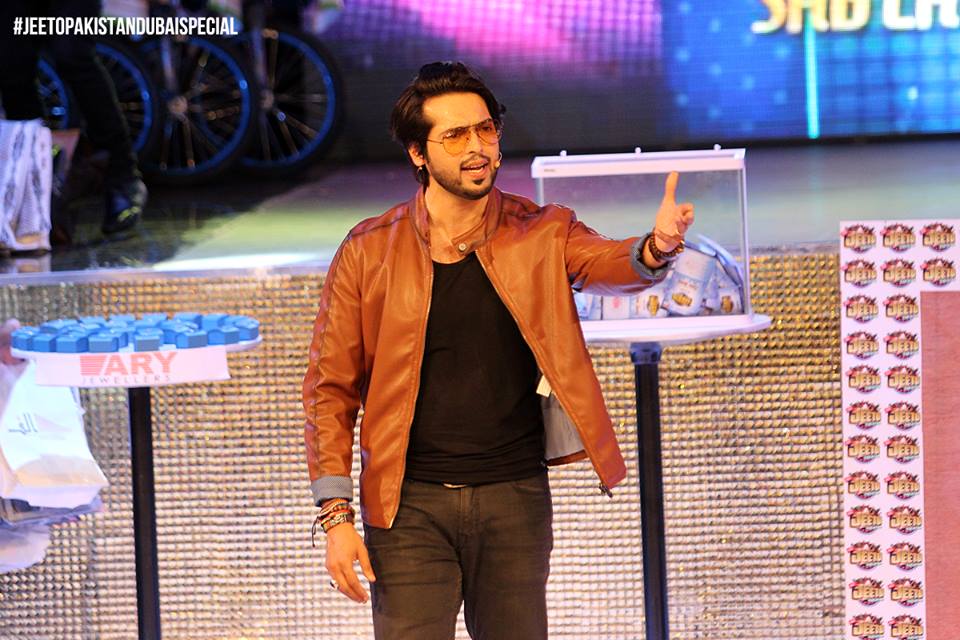 This nerdy look in Johnny Depp glasses and the  grey vest suited the star just right, being classic, cool and confident!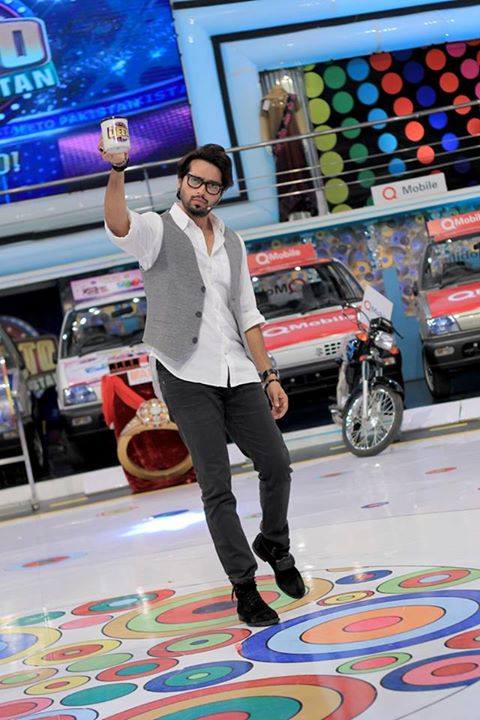 The host nailed it once again with his this sleek style in camoflash jogger pants and black boots. A thumbs up for this one!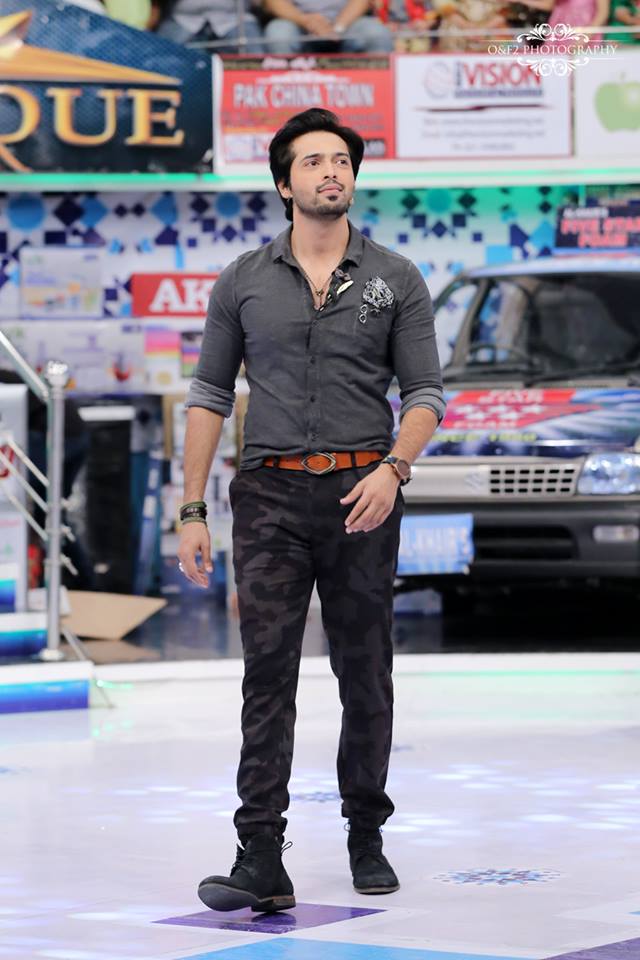 He epitomized sophistication  in purple, a trait we bet many Pakistani heroes try hard to ace.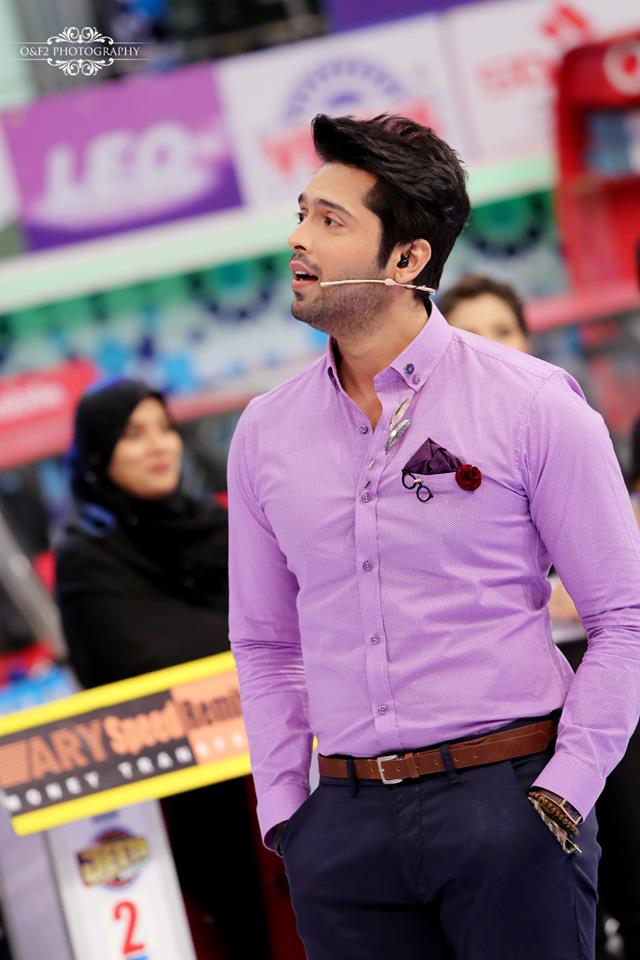 When the cast Ho Mann Jahaan came on Jeeto Pakistan, he appeared as the king of laid-back cool, without truly trying to hard.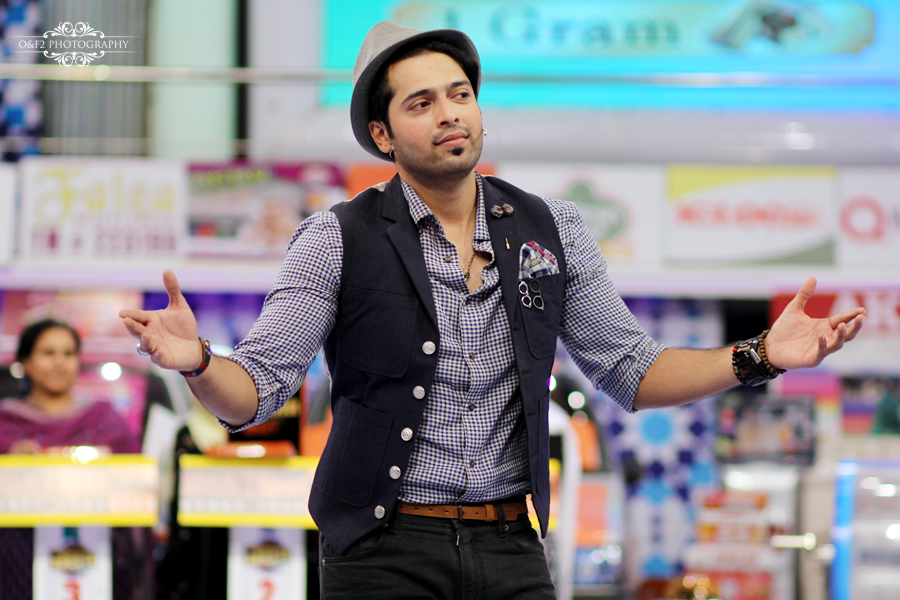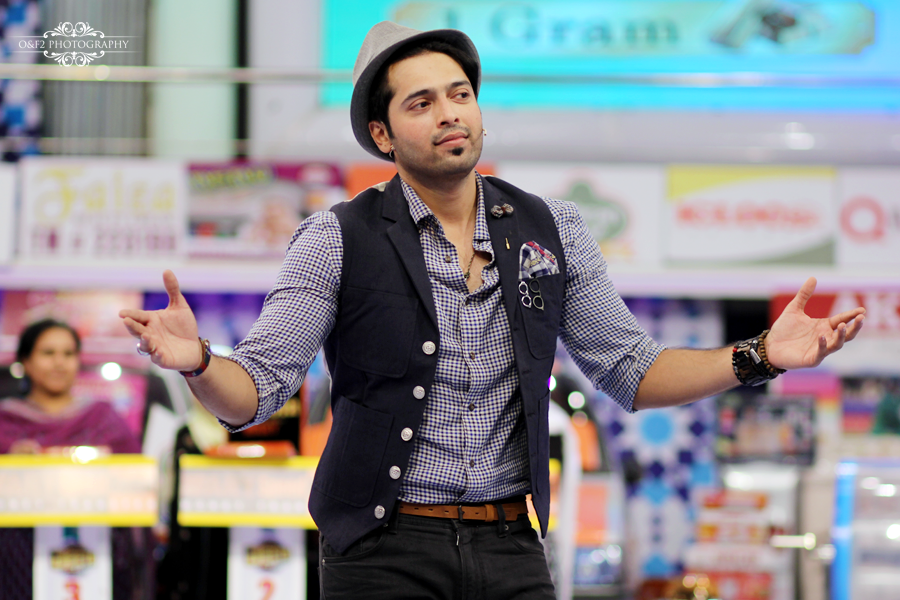 But the most dapper of all his looks was at Jeeto Pakistan ARY Digital 14th Anniversary Celebrations. He emerged effortlessly fantastic in casual wear with this perfectly preppy, sporty and classy look.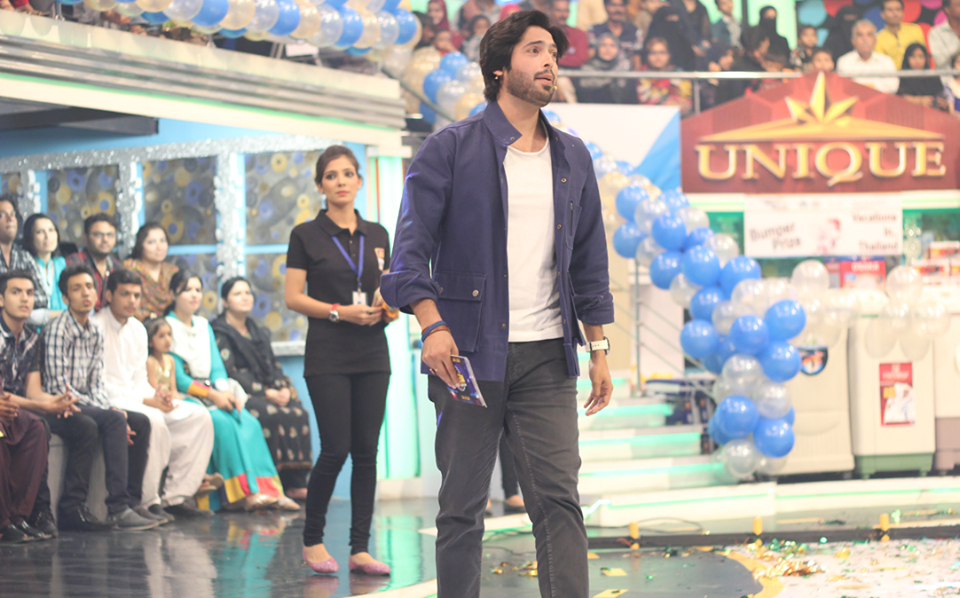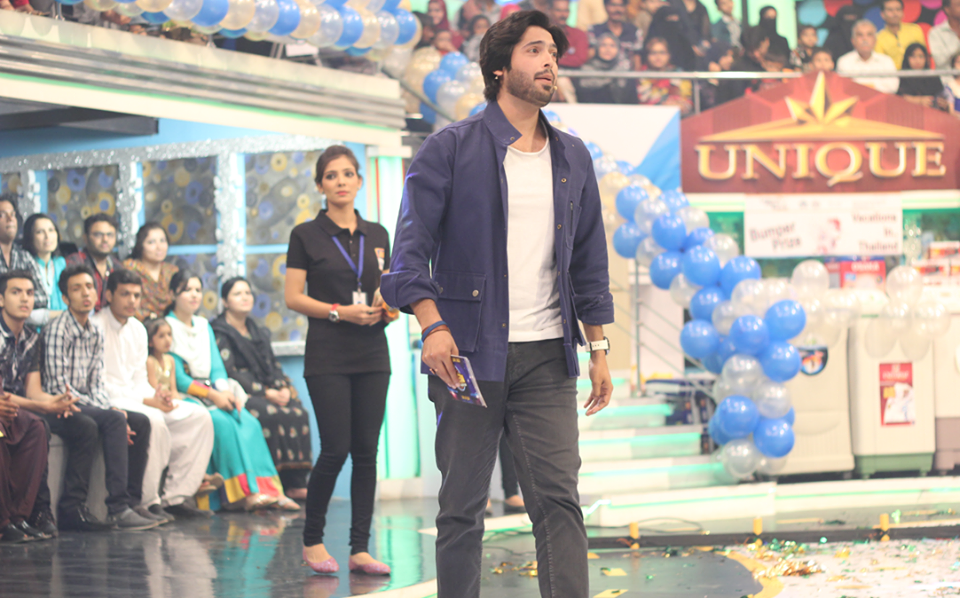 http://www.brandsynario.com/jeeto-pakistan-schedule-registration-process/