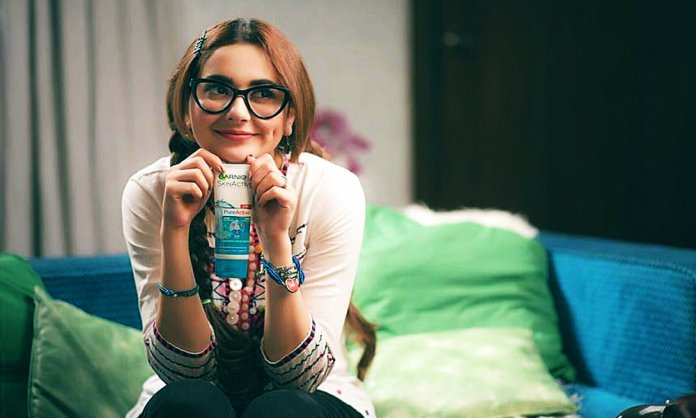 Guess what? It's Love-ruary!
Ah! The sweet, alluring scent of affection is once again in the air!
It's 14th February, the day when two hearts sing in unison, and the cupid aims his arrow to earn his bread.
On this day, people confess their true feelings to their jaanus!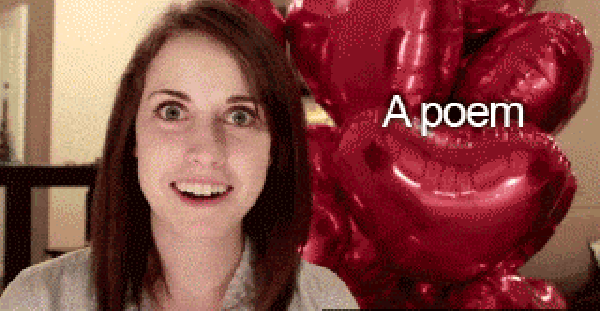 On the other hand, there is a bunch of people who are excluded from the love club.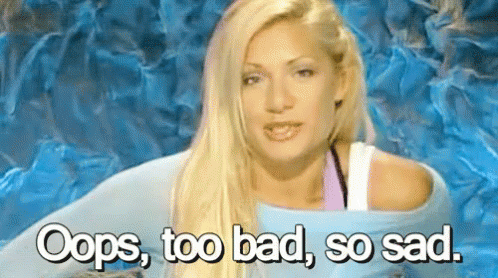 They are either heartbroken or have sworn to stay single till they die and literally live on the slogan "Ishq di gali vich no entry".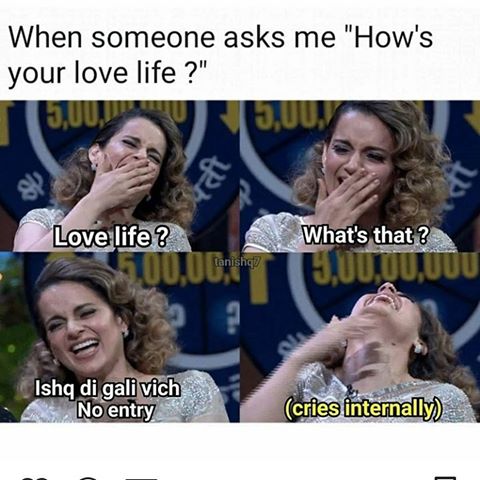 While the lovers spend their day tied together in the knot of love, we, the singles, choose a very different path.
Let's have a look at things all single people can relate to on Valentine's Day.
1) The quest for the best begins in the first week of February
Who doesn't like being pampered? The lone souls also start looking for their baes from an early time, yet stand tall and proud on Valentine's Day as one and all alone!
2) The torturous day begins!
Imagine waking up to a day when love is in the air, surrounded by all love-birds humming their chimes and rhymes, and you sit there mourning the death of your romantic feelings.
3) The flame of love turns into jealousy
You surely feel the fire. Whenever you look at a couple walking around in a mall, you do wish that you also had a fancy relationship with someone.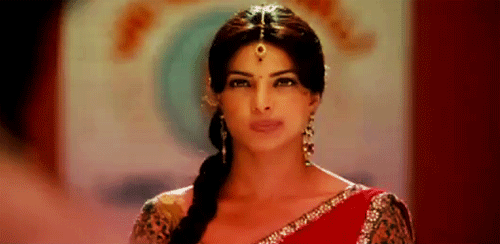 Someone you could go on a date with, someone who would buy you chocolates, nuggets, flowers, perfumes and what not! YES! YOU ALSO WANT IT!
4) People constantly remind you that you're single
This is probably the worst of all. Like Hello! I know I'm single. You need not remind me of it. Stop pouring barbeque sauce on my wounds.
5) All the lovey-dovey couples suffocate you!
Every time you see a couple, you involuntarily gag. The very thought of love and affection makes you feel sick. NOPE! It's a BIG Noooooooooo!
6) Ruin it for the cheesy couples!
Don't have a date? Cool. Let's go and ruin other people's date who show off their relationship in public.
7) Availing the lover's discount
This is the best thing to do on this grand day! Almost every other outlet is offering special discounts and sales. Do not miss the opportunity of treating yourself on this auspicious occasion.
8 ) You're more excited about PSL than Valentine's Day
What Valentine's Day? February means PSL! Phir seeti bajay gi. Stage sajay ga. Aur taali bajay gi. Ab khel jamay ga.
In February:
Kids wait for 14 feb
Legends wait for PSL.

— محمد طلحہ 💕🇵🇰 (@mtm_talha) January 30, 2018
9) You DO have a date!
I've been playing this card since the day Kasauti Zindagi Ki ended, because yes, I've been single since then! Pheww! Best friends always have your back.
Take your best friend for lunch and avail them buy-1-get-1-free offers on this black day.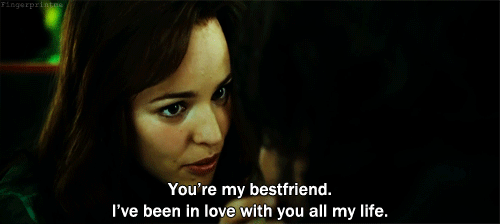 "Tnx moi bextie. Luv u xo much!"
10) Oh well – You are happy being all alone and we mean it!
No jaanu nay thana thaya, no late-night calls to ruin my peaceful sleep, no unnecessary expenditure on lunch/dinner and gifts, no need to skip your favorite TV show for anyone, and the list of blessings goes on and on and on. Oh, how glad you are to be single!
Love is a beautiful feeling. Having someone to call your person is a blessing. No doubt! But loving yourself the most, and staying single on Valentine's Day, proving you're strong, needs a lot of guts.
Brandsynario salutes all those single souls who have been surviving this day all alone over the past few years.
How did you celebrate this Valentine's Day?
Let us know in the comments below.
Stay hooked to Brandsynario for more news and details.