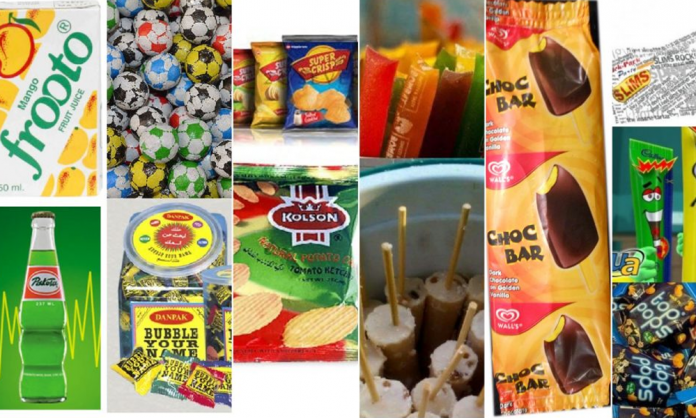 Good times come and go.
All that's left behind are memories.
As our life has become easier with the passage of time, there's a lot the 'Millennials' are missing out on and we, the 'centennials', are lucky enough to enjoy them.
So let's get all nostalgic and have a look at a few things that belong to the 'Good Old Days'.
1. iPhone of the 90s
Nokia 6110 was the iPhone of the 90s. Owned by our parents, this weighty gadget with a huge antenna on its head was the dream phone for all kids.
2. Classic Consoles
999 in 1 games, NES, Arcade games by Atari were the tablets of the Golden Era, these consoles were the most "advanced" gadgets of that time.
The "cool kids" used to flaunt these devices to gain popularity. Now, the bulky consoles have shrunk into handheld devices.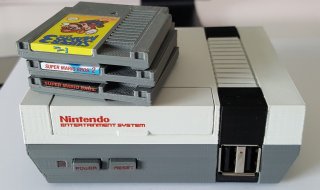 3. Roadside Games
Be it of any age, all boys used to gather on the street to play cricket in the evening. Marking the crease on the ground with chalk, huge rocks were the wickets, and "kisi ghar ki chatt pay gai to out" were some of the most common features of that era.
Girls from the same neighborhood played games such as 'baraf paani', 'lattu', 'hopscotch' and 'pittu' amongst others.
4. Our Own Laboratory
No light at home? No problem! You can have fun while playing with water bubbles. Blending soap with water is all you have to do but this had to be done in a very careful manner.
We can't forget the feeling it gave us! Just like some scientists at work. One extra drop and boom! Your mixture is ruined!
5. Multi-Player Games
Unlike nowadays, the games of Generation Z were more competitive and challenging. 'Pinball', 'Need for Speed 2000' and 'Angelina Jolie's action feature game Lara Croft: Tomb Raider' are things we all dearly miss.
We were the luckiest generation who played poker without any fear of losing money. Collecting cards and trading them was very serious business.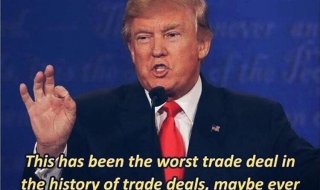 Ludo, Snakes and Ladders, and Monopoly have ruined more friendships than any other thing.
6. TV Shows
This generation is unaware of 'Kamolika'! They don't know who Tulsi was! God! The horror! We had to wait for Fridays to watch our favourite dramas like Shaka Laka Boom Boom, Shararat and Karishma Ka Karishma. Don't you feel old? Yep. We know that feeling!
They don't know how much we wanted to have that "Hannah Montana life". They can't imagine how much we wanted to be a part of the "Wizards of Waverly Place" family.
Kids today won't understand our hatred for Mojo Jojo, and our fear of King Ramses' mummy from Courage the Cowardly Dog.
7. Socializing
We had no Facebook, no Snapchat, no Instagram, and no Twitter! MSN was our Facebook, huge photo albums and frames were our Instagram, and balconies were Twitter. Not only the kids, but aunties were also great Twitteratis.
8. Food
Do you miss Dino Munchies? Super Crisps? Chocki?  Spacer Toffee? Mr Bear chocolate? Polka ice cream? We surely do. Good old days!
9. Cassettes, Walkman, and Floppies
Remember if you ever had to manually rewind cassettes? We did not need to go to the gym to get toned biceps and triceps. We had cassettes. The struggle was real!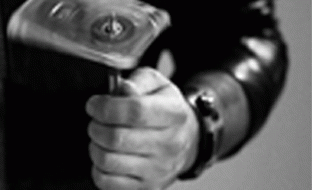 Walkmans were the iPods of that era. Floppies were our USBs and how careful we were of not losing our data by even keeping it in our pockets as it would damage the floppy disk.
10. Kewl Email Id's
We are all guilty of it! pwincess.mahi@hotmail.com, k3wl_ali@yahoo.com, stylish.john@hotmail.com, 2cool4u@hotmail.com, and what not! You had one too. How "kewl" we were, no?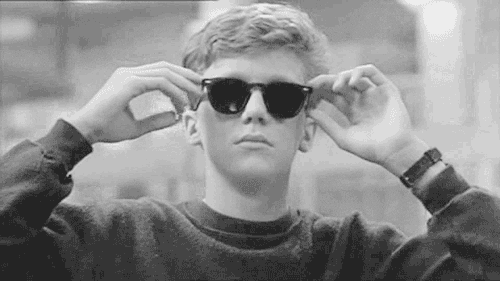 Do you feel nostalgic? Do you miss these things? We surely do and we really wish that this new generation gets to enjoy and cherish the things that we once did.
Stay tuned to Brandsynario for the latest news and updates.