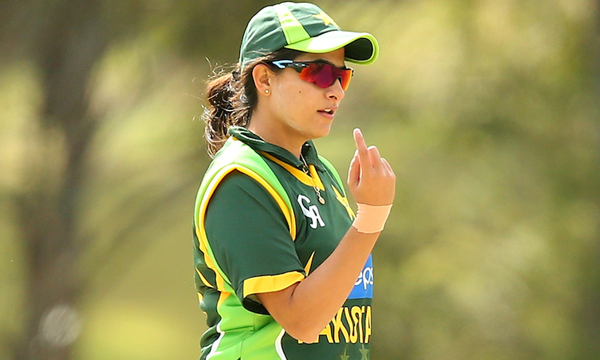 "It's a man's world". How commonly heard are these words for many females in Pakistan; however, there are some super strong sportswomen in our nation for whom it is nothing more than a fallacious phrase.
While young Pakistani girls are often discouraged from partaking in sports and athletics, there is a bunch of inspirational ladies that defied all odds and dared to dream big. These professional female athletes are the true pride of Pakistan for fighting against bias in our society and thus, they deserve to be celebrated.
Check out our list of ten exceptionally inspiring females whose splendid sport successes prove that all is possible if one has the will to achieve it.
1. Sana Mir
Changing the face of women cricket in Pakistan, is the legendary Sana Mir. She was just five years old when she discovered her passion for the sport,  idolizing famous cricket stars and fervently playing street cricket with her brothers.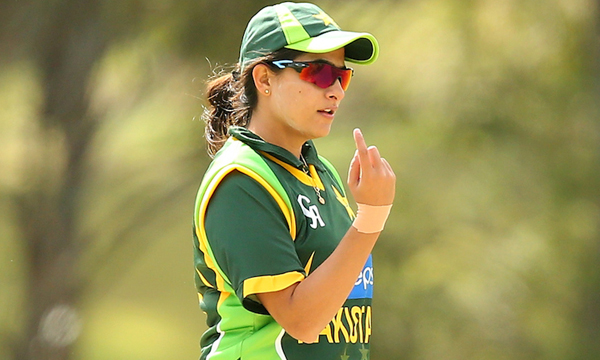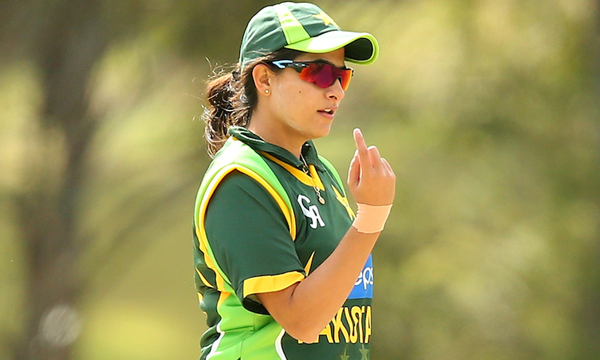 Studying engineering, she took a 360-degree turn and became a cricketer by profession. Now the proud captain of the nation's women cricket team, Sana stood undefeated with a gold medal in hand not one, but two times in Asian Games 2010 and 2014.
2. Naseem Hameed
Katy Perry's tune "I am a champion and you're gonna hear me roar", suits Naseem Hameed just right! Silencing mocking tongues of the society, she rose to fame as South Asia's fastest woman.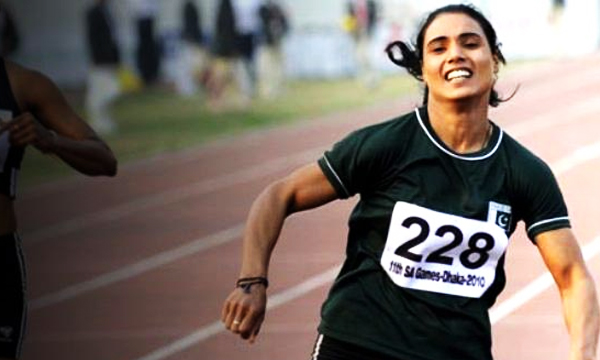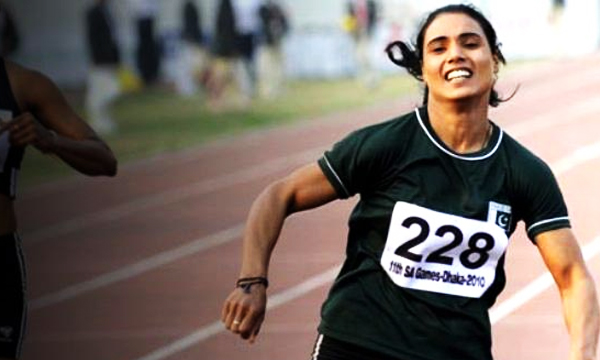 Winning the 100-metre in mere 11.81 seconds at  South Asian Federation Games (SAF) 2010, the "Queen of Tracks" records glorious 12 years as an athlete. Now she is serving as a coach at Aman Foundation and also trains underprivileged children in Korangi.Samina Baig
3. Samina Baig
Turning her childhood fantasy of conquering mountains into a full-blown living reality is the world's most youngest Muslim woman and Pakistan's first fearless female, Samina Khayal Baig.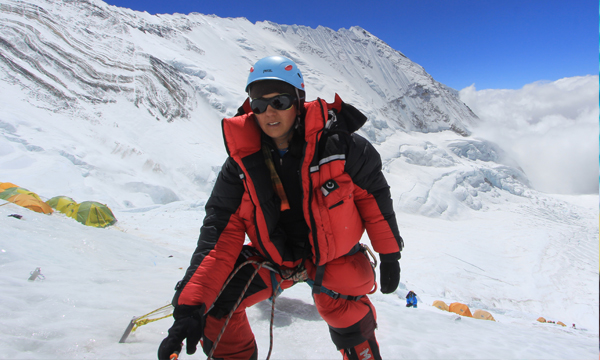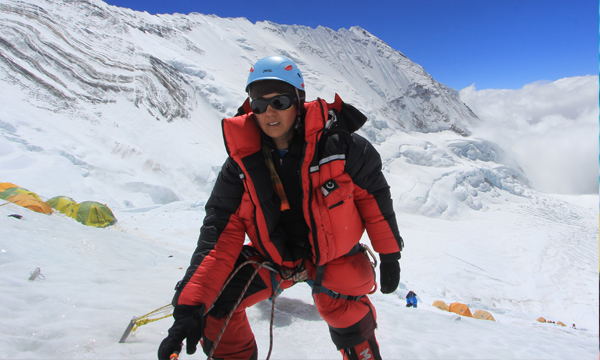 You won't believe that this 25 year old mountaineer has scaled startling heights of  seven summits: Mount McKinley, Mount Elbrus, Mount Kilimanjaro, Mount Aconcagua, Carstensz Pyramid, Mount Vinson and Mount Everest.  Determined about her goal, Baig continues with hosting the green flag on icy peaks to prove to the world that Pakistani women are second to none in any sphere of life.
4. Hajra Khan
Just 14 and Hajra Khan was set to claim countless victories in the sport of soccer. Consistently bagging top scorer awards at various tournaments, nobody could stop Khan  to fly over borders and shine internationally.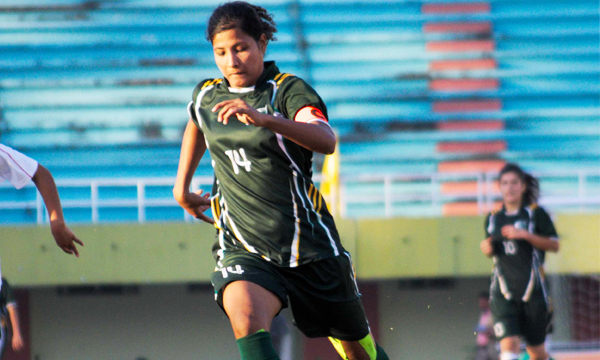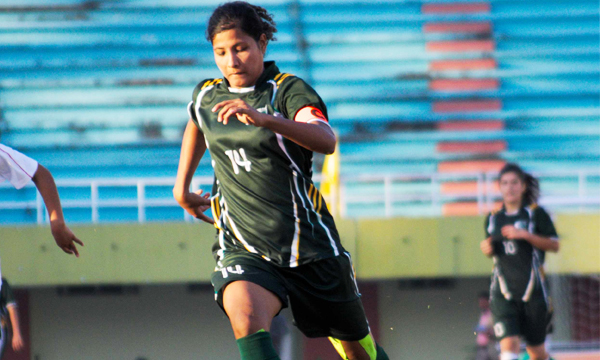 The winner of 2011's South Asian Beach Games held in Sri Lanka, Hajra is also the only athlete in the history of Pakistan's women football to record 100 goals in her club career. At such a young age, the sports star has proved herself as not only the finest football player, but also a bonafide role model for all the women in the sports industry. She surely achieved in her career what many fail to do in such a short time.
5. Maria Toorpakay Wazir
With Pashtun blood flowing hot in her veins, the gallant girl of Wana Maria Toorpakay Wazir rose broke all stereotypical walls to pursue her passion for squash. Disguising herself as a boy, Maria used to play with her brothers on the streets of her volatile hometown.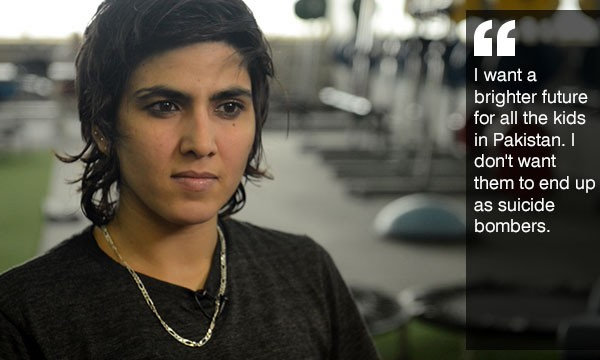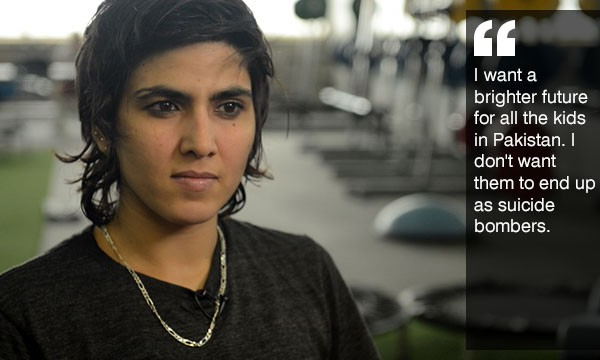 Despite life-threats from extremists group, she worked hard to quench her thirst to play squash. Today the tomboy player boasts winning of 1st ever women's event in the Nash Cup in Canada, the Southwest Squash Open and the Liberty Bell Open. Currently, she is ranked 47th in the world.
6. Twinkle Sohail
Who says Pakistan's women sports revolve largely around testing waters or playing cricket? Our ladies can even do weightlifting and rock at it! Dazzling worldwide at a tender age of 19 is the young charmer, Twinkle Sohail who hails from Pakistan's Christian community.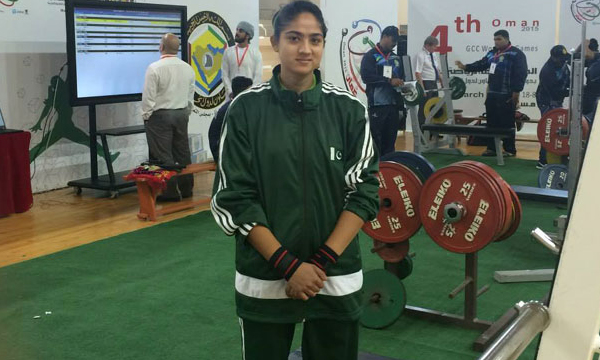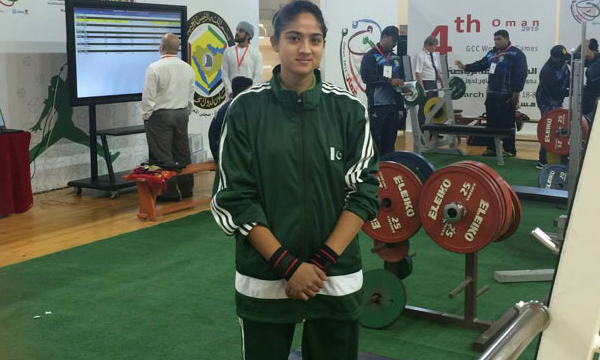 The teenager created history by grabbing gold at 2015 Asian Bench Press Championship. Sparkling like a star, Twinkle is the first female Pakistani powerlifter who won this victory, that too at her debut in the sport.
7. Ifrah Wali and Amina Wali
Pakistan's phenomenal pair of Ifrah and Amina Wali dared to be different by performing the sport of skiing for the nation.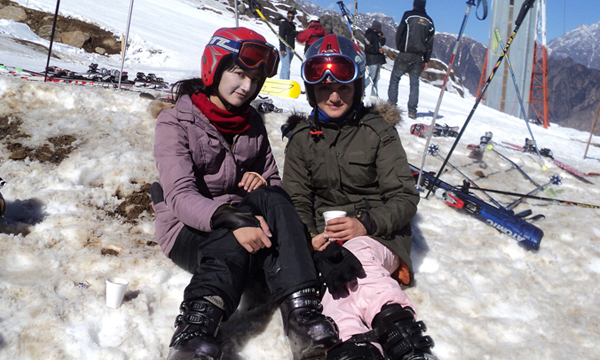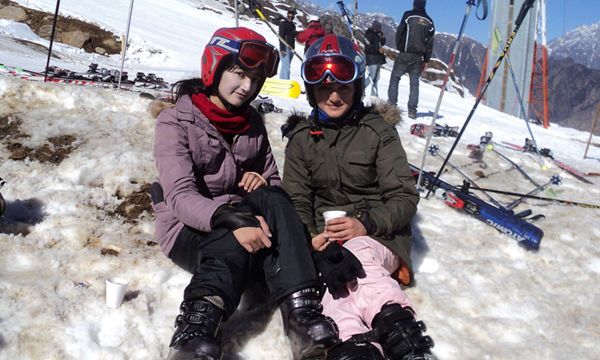 The skiing sisters from Gilgit-Baltistan mark participation in various international tournaments with Amina grabbing gold and Amina seizing silver medal respectively in the first South Asian Winter Games 2011. This dynamic duo are truly a beacon of light for all females in Pakistan, inspiring them to break barriers and chase their dreams!
8. Palwasha Bashir
Stamping down the patriarchal setup in  Pakistan is the 28-year-old, hard-working badminton player Palwasha Bashir.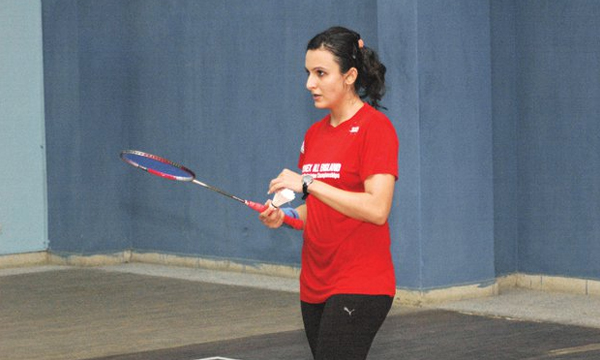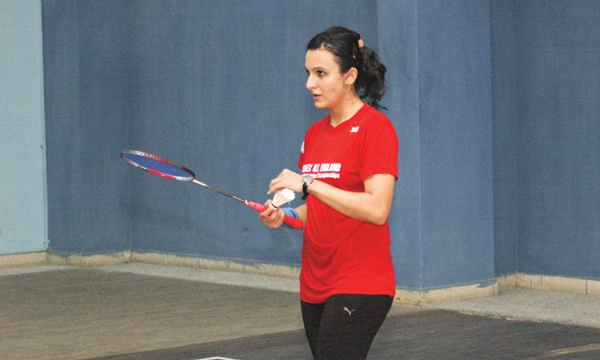 Initially rising as a star on a national level by winning back-to-back national titles,  the badminton beauty created a sensation after she brought home a bronze medal winner for  South Asian Federation (SAF) games 2010. For Palwasha, the sky is the limit and she vows to make her nation swell with pride by bringing in more accolades.
9. Rubab Raza
Ruling the waves is Pakistan's first ever female Olympic swimmer, Rubab Raza.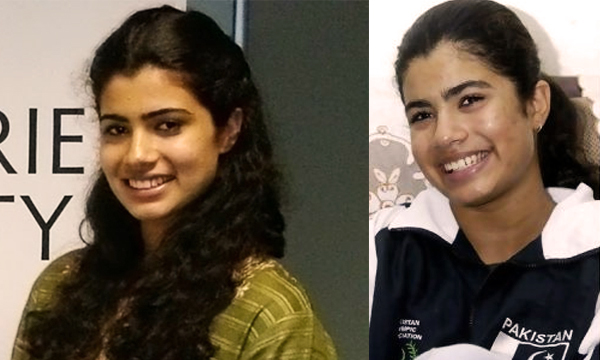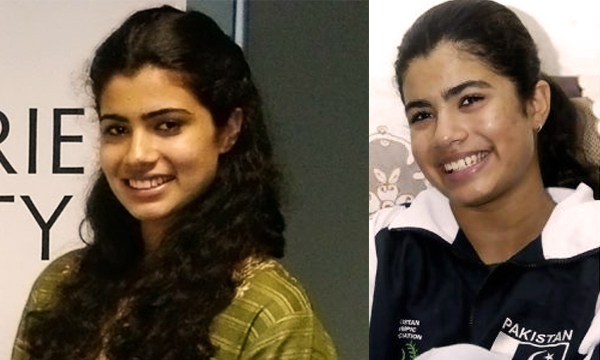 She was just 13 when she competed at Olympics of 2004  in a 50-meter freestyle. At SAF 2004, she achieved  two silver medals and one bronze medal. Today, athletes in her field like Kiran Khan and Anum Bandey look up to their senior  as she emerged as a role model for all budding female swimmers.
10. Sadia Sadaf
Cycling her way to success is the sports superstar, Sadia Sadaf. Little do people know, but Sadaf held a silver medal at SAF 2010.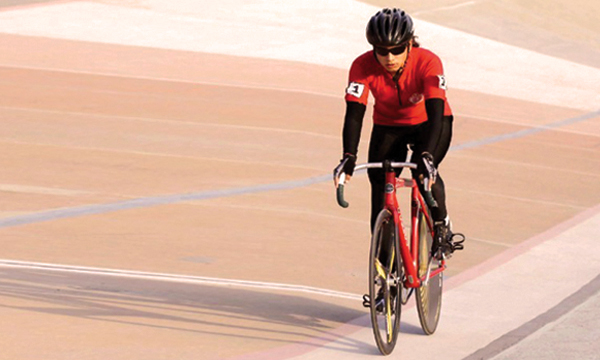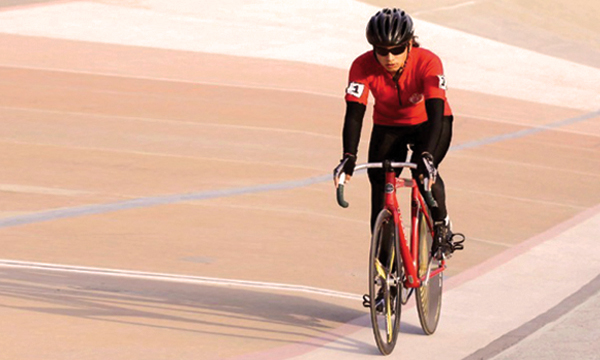 Sources reveal that Sadaf was suffering from Hepatitis C and seemingly vanished from the sports sphere. However, she will remain a hero for the ladies and a champion in the sports history of Pakistan.
Truly, a woman can not be ignored anymore nor they will allow being chained to prejudices that prevail in the society. Like these ten super-woman, there are many other female athletes in hiding and whose achievements are still unsung. But those days are not far when they will unveil themselves and join the likes of global sports celebrities like Maria Sharapova, Sania Mirza, and Alex MorganS.
Stay tuned to Brandsynario for more updates.