Ramadan is just around the corner, and with that, we will have the chance to indulge in the yummiest food. If you are someone who wants to spend your time on prayers rather than cooking in the kitchen, then look no further because I have the perfect list of Ramadan deals you must try this year.
1. Domino's 50% Off
This Ramadan, Domino's is offering a flat 50 percent off on the entire menu. This seems like the biggest steal ever, so do not forget to enjoy your favorite flavors this Ramadan from dominos.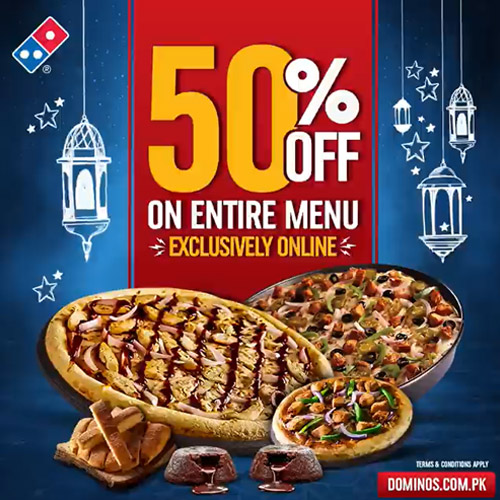 2. The Burger Shack 
The OG burger joint is now bringing pocket-friendly deals for Ramadan. You can choose from a variety of six different options, which have all the favorites from the restaurant. The best of which includes a Quesadilla with a side of nachos in just Rs. 400.
3. Vintage OTG Ramadan Deal 
Steal big with Vintage OTG offer where you can avail of any pasta/rice bowl, spicy chicken burger, and crispers/peri bites (4 pcs) at 30% off in just Rs. 1095!
4.The Frying Pan 
Cooking for the Sehri seems like a task? Hop on to the frying pan to avail the discount with their Deal 2, in which you get 2 Parathay, Pak Omelette (1 Egg), choice of Tawa Qeema/Chicken, Takatak/Chicken Achari, and Dahi Piyala. All of this is just Rs 490.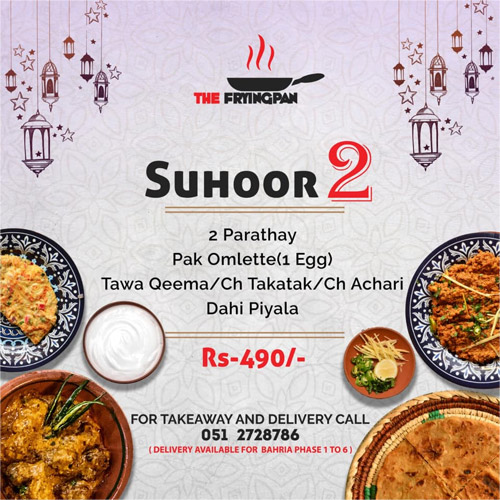 5. Lal Qila 
The favorite buffet restaurants of Karachites are now offering three Ramadan deals at discounted prices. The deals are available for five to six persons and range from 1490-2030, and if this sounds like a steal, then do not forget to check the menu for all the yummy food the deals have to offer.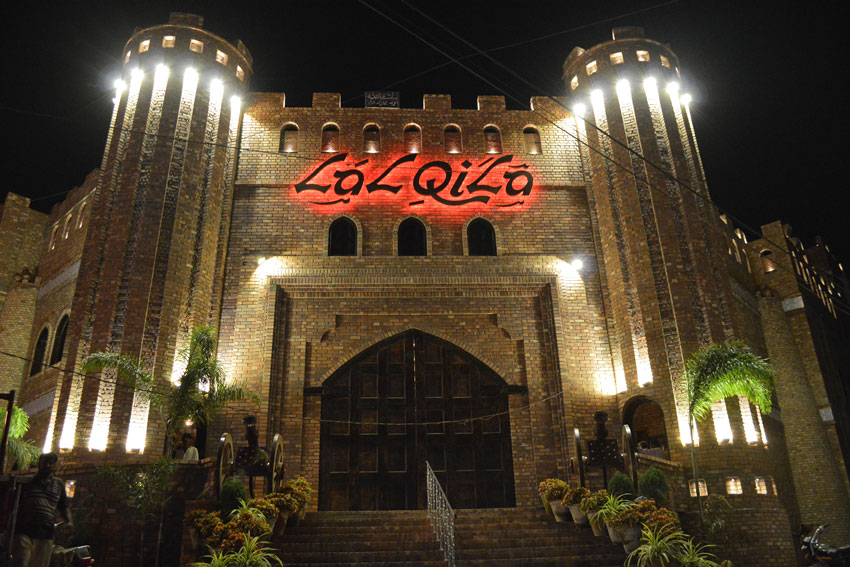 6. Del Frio 
The sweet affair deal of the Del-Frio is the best one that caught our eyes and will definitely be the favorite one of all the dessert lovers. At Del-Frio, you can enjoy their signature ice-cream tubs with 2 hot fudge brownies for just Rs. 1090+tax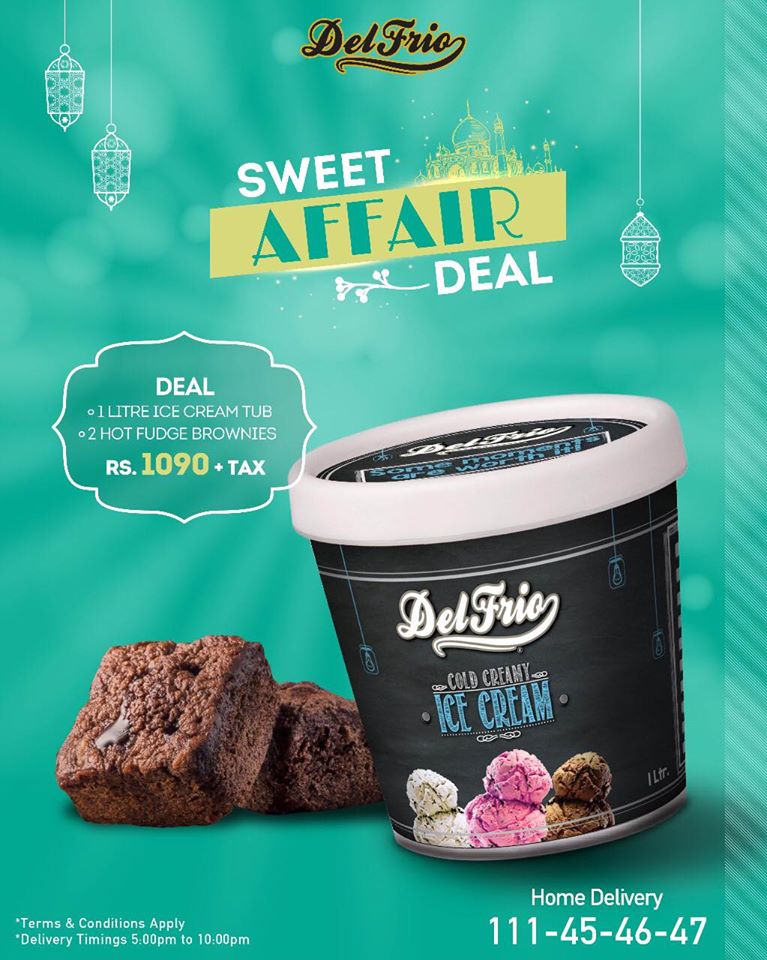 7. California Pizza 
This Ramadan, enjoy all the things from pizza to lasagne with your favorite offers from California.
8. Hardee's Ramadan In A Box 
Ramadan in a box offer is launched by Hardee's with two boxes worth 699Rs and 1199Rs. Each box has a meal for a single person and two people simultaneously. Make sure not to miss this amazing offer.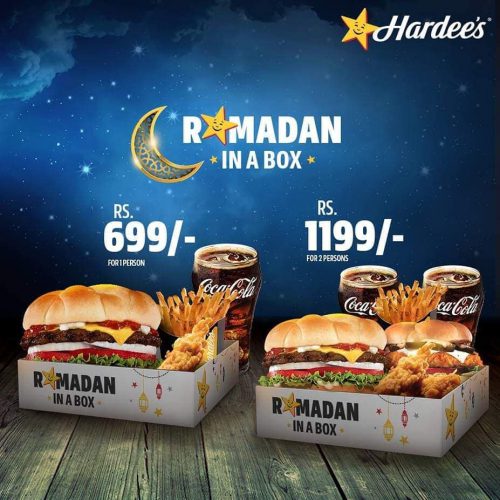 9. The Double Deal
The double deal from Del-Frio's is surely not to be missed. The two deals on this offer have enough food for two people. So plan an iftar date with your best friend and enjoy the best of both worlds.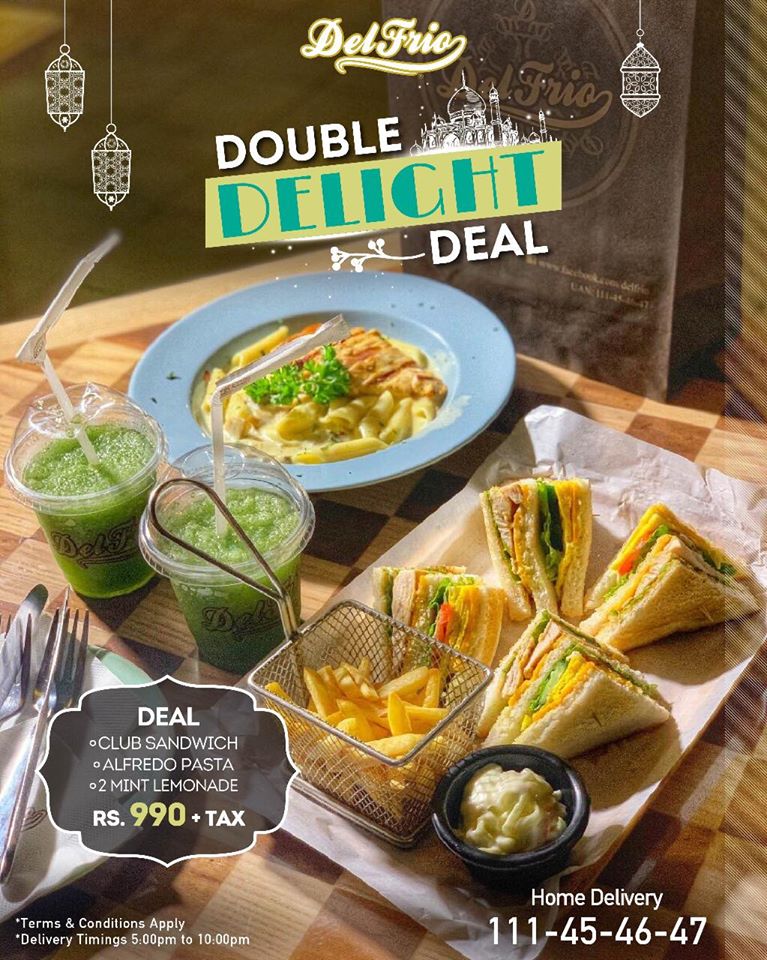 10. McDonald's
A burger, shake, and fries kind of person? Then this year, McDonald's is offering the best discount for all your cravings at just Rs.950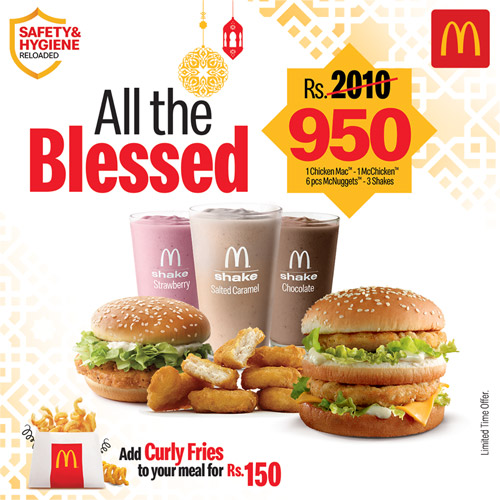 Stay tuned to Brandsynario for the latest news and updates.