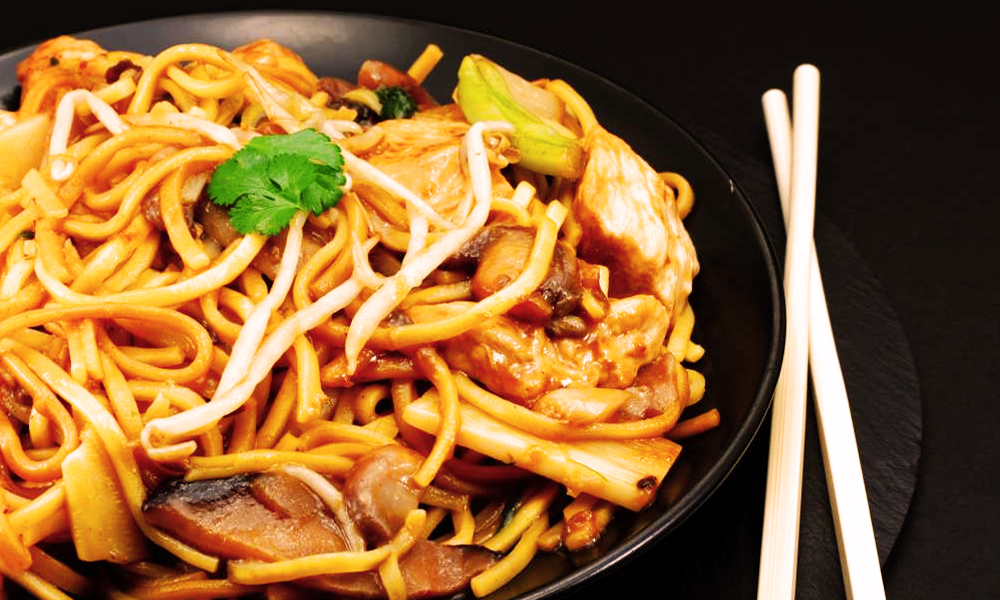 If you love treating your taste glands with the perfect Chinese cuisine and have a firm belief in your food, so much so that you can die for it, heaven is right here for you. We have a list of the Top 10 Chinese restaurants in Karachi that will make you visit the food land of your dreams. After all, who needs a bae when you have a perfectly cooked plate of food that too CHINESE-in front of you. Have a look!
1. Chop Chop Wok
Have you ever heard of foodgasm? That is what Chop Chop Wok does to you! It is most likely to turn even the crappiest night into an amazing food adventure, provided you're a foodie and good tasting food, makes your day.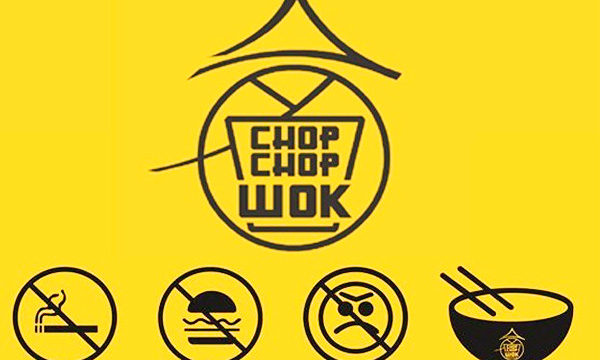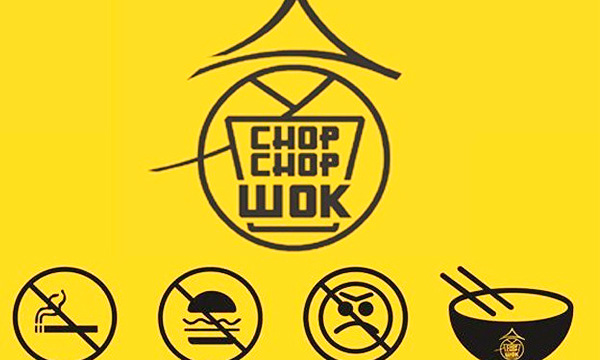 Chop Chop Wok is known to give you an unforgettable experience that lasts for a very long time; BBQ wings, Thai curry, Spaghetti, and black pepper beef are some of the must-haves.
Visit their Facebook page to learn more about the diverse variety Chinese cuisines served at Chop Chop Wok.
2. Dynasty at Avari Tower
Are you ever in search of food that touches your heart, be it spicy Szechuan sizzlers, classic Cantonese sweet, sour flavors, or just a tasty Chinese takeaway, Avari International Hotels' award-winning Dynasty Chinese Restaurants located at Avari Towers Karachi offers truly authentic Chinese cuisine.
With a gorgeous ambiance for dine-in, Dynasty is an ultimate Chinese experience for every foodie.
3. Golden Dragon
Loved by many, Golden Dragon serves Chinese with a total desi touch. All the desi Chinese lovers out there must give it a try! It is now legit, during the PSL fever, Golden Dragon launched a PSL Deal for Rs. 400, celebrating the cricket fever. Golden dragon's Chicken Chowmein is totally out of this world!
View their menu below:
Several enjoyed their food while rooting for their favorite PSL team! Visit their page for further details.
4. Red Emperor-China Bistro
To satiate your hunger lust, and satisfy that Chinese craving, Red Emperor is in town just for you! With adequately filling serving portions, quick service, and a comfortable ambiance, Red Emporer Chinese Bistro leaves nothing to imagination and makes for an ultimately unforgettable experience!


View Red Emperor's Menu below:
Visit their page for more details.
5. Suzi Wong Marriot
A fancy restaurant with an overpriced menu but amazing food; that is what Suzi Wong is for Karachi. Though there have been reviews on small portions of food being served, and an unacceptable quality, one must only believe what we see.
It is worth a try I am sure!
6. Imperial Court Chinese Resturant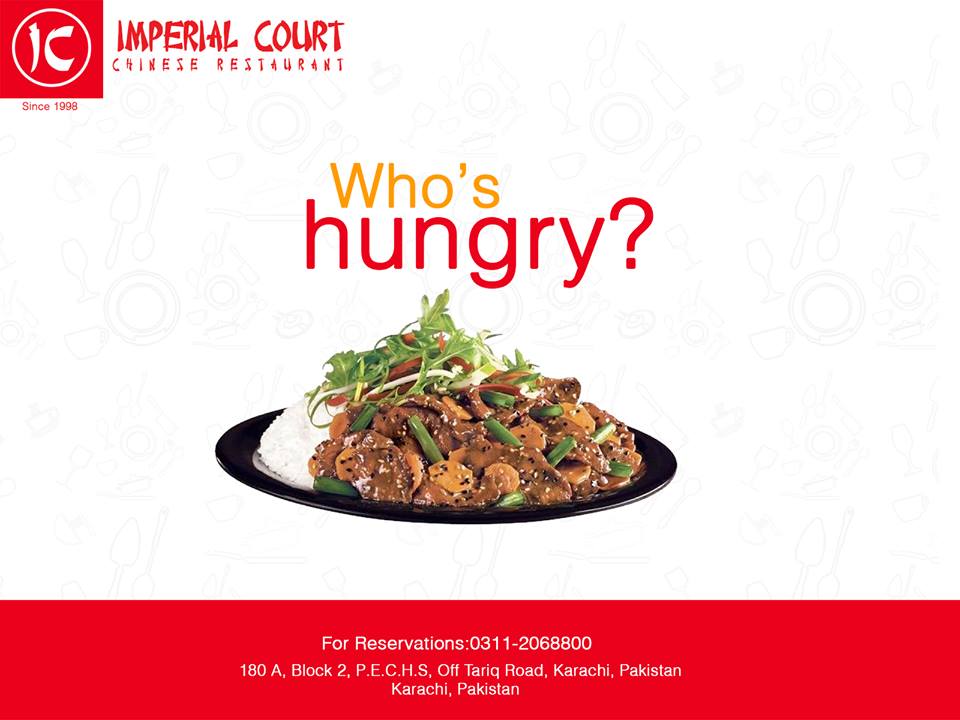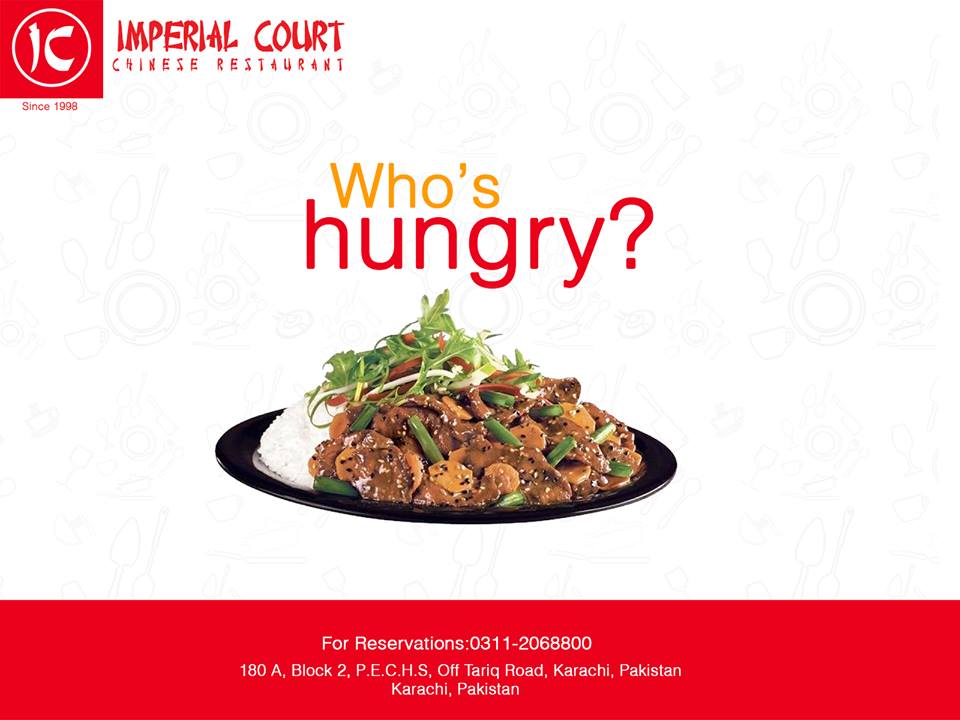 Located at Tariq road, one must try the Imperial Court for a desi touch to the much-loved Chinese food. Offering several discounts on a regular basis, this restaurant is easy on the pockets and soothing to the taste glands.
7. HakkaChine Chinese Hakka Buffet
The new sensation in town, HakkaChine has already managed to bag some really good reviews and a lot of loyalty from its customers. The new Chinese buffet offers a great deal of variety, a China like ambiance and prompt service, making the experience worth every dime. Even the cutlery is too adorable to be true.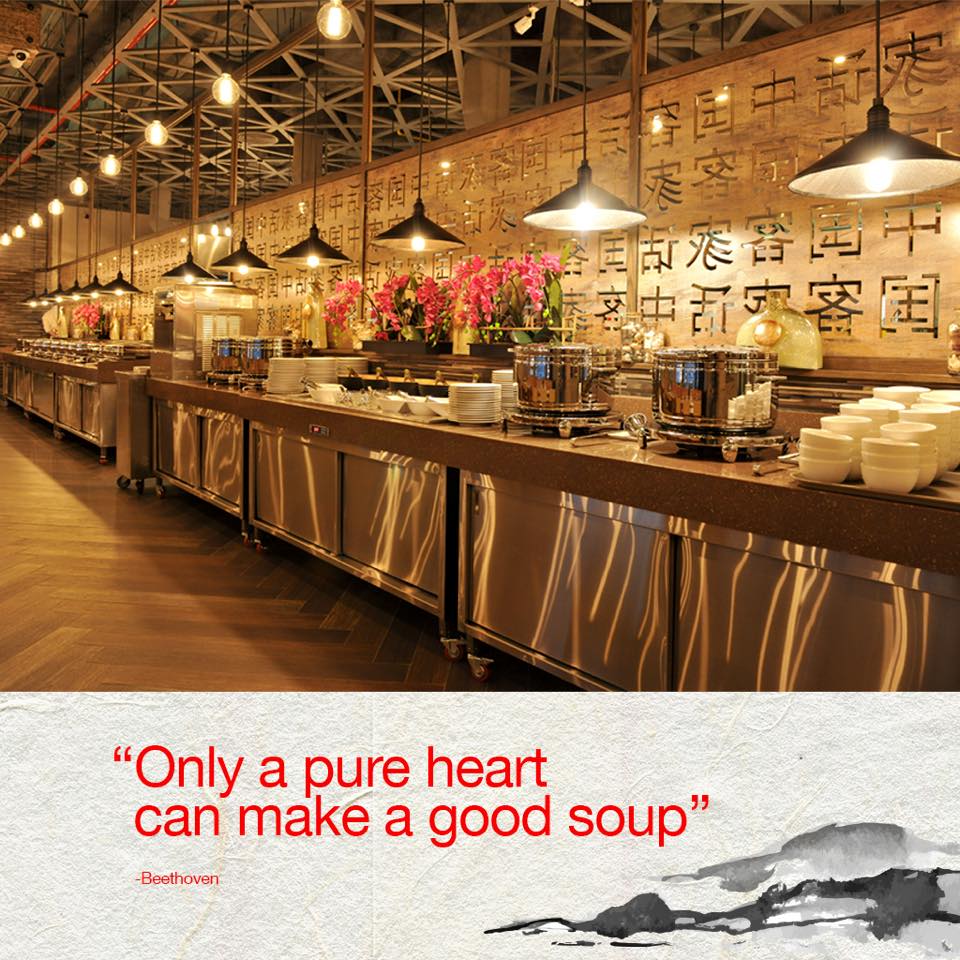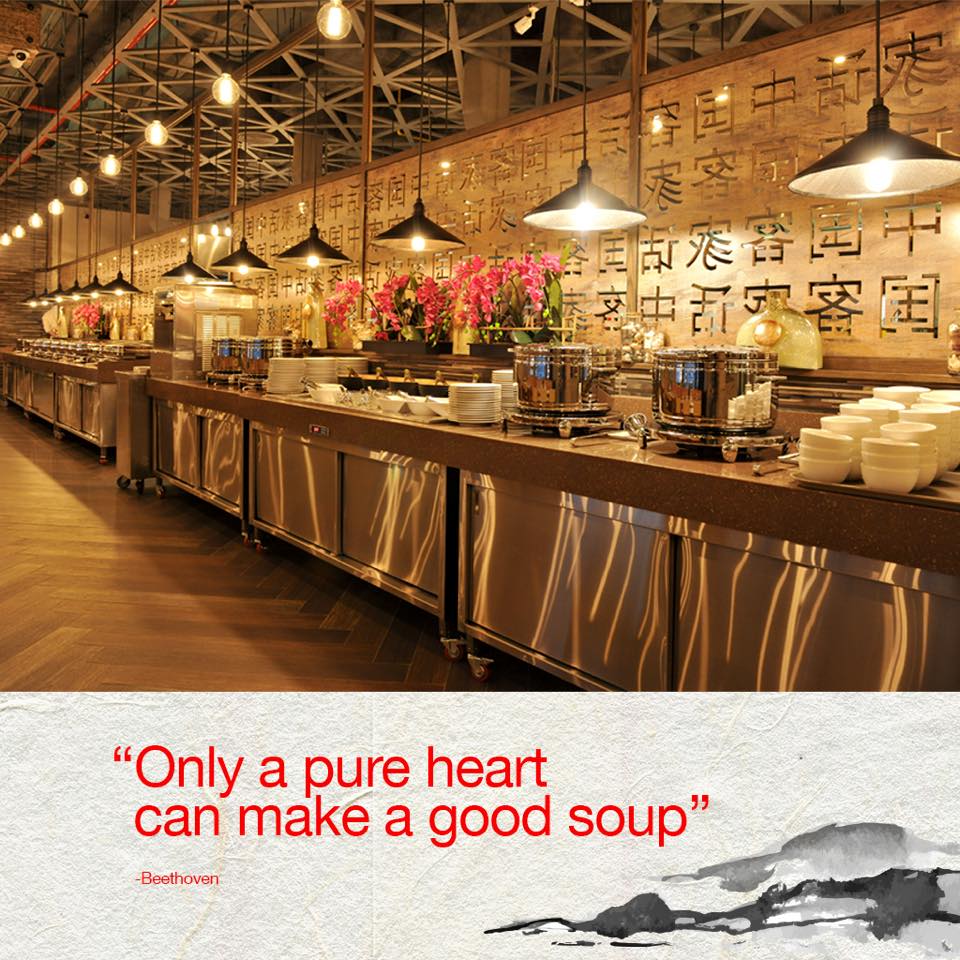 Some must-haves voted by the masses are Hot and Sour soup, Squid salad, kimchi, fish with apple salsa, Thai red chicken curry, Hunan beef and wontons. Since they have a different menu of lunch, hi-tea, and dinner every day, one must keep a look out for their updates on a daily basis.
Here is a link to their Facebook page.
8. Baan Thai Ocean Mall
Mastering in the authentic Thai and Chinese cuisine, Baan Thai would make you fall in love with Chinese food all over again.
Perfectly articulated design for a restaurant with nice comfortable seats and food right from across the Karakoram highways, it will be stupid not to give it a try! Visit their page for further information.
Have a look at their menu:
9. Jade Garden
Do you want a place that will never disappoint you? Jade Garden is at your service. This place is a blessing in disguise for all those who are tired of the desi tasting Chinese and need to get their hands on some very authentic Chinese food.
View the pictures below and decide for yourselves.
10. Ginsoy
Ginsoy has been an all time favorite for as long as I can remember! The first restaurant in Karachi to ever offer a whole Chinese experience was Ginsoy.
From the ambiance to the cutlery, from the chairs to the food, everything was truly authentic and fulfilling. Given the amount of competition, Ginsoy sure has declined in terms of quality but it has never managed to disappoint me. It is still my go-to place for a fun outing with friends, always in the budget, serving some delicious Chinese with a desi touch.
View the Ginsoy Menu below:
Now that we have listed the best 10 Chinese Restaurants in Karachi; what are you waiting for? I can't wait to hear about your experience!
Stay tuned to Brandsynario for more updates.
Disclaimer: The views expressed below solely belong to the writer and does not intend to disrespect any of the parties mentioned. Also, it does not necessarily imply the ranking of the restaurants or Brandsynario's opinion towards an individual, organization or a group.