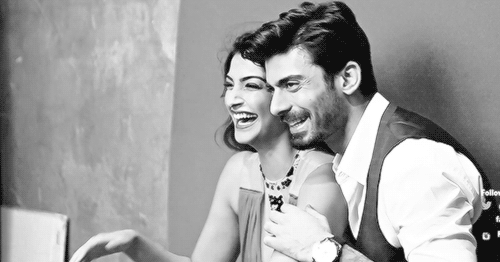 Two things that I blame Bollywood for are its exuberant motivation for us to dream all the time and its obsession with presenting impeccably unrealistic relationship exhibits. While the former might slightly do some good, the latter one, oh please, Bollywood! Would you just stop doing that? (We're kidding, okay?)
Now we know for a fact that all is just plain dhoka on the screen but there are some seriously ah-mazing celebrities playing those characters on-screen, making us go awww with adoration!
Ever imagined watching a movie putting your favorite on-screen couples out of the equation? It's our favorite actors and actresses that sometimes spice up simplest of the stories with their chemistry. The rest of the time their face value just helps us survive the most ridiculous of the tales.
So we have a list of all those A-list on-screen celebrity couples of Bollywood who gave us major relationship goals.
1. SHAHRUKH KHAN & KAJOL
The power couple of Indian film industry, SRK and Kajol have been the most adored on-screen couple who have made singing and dancing even in 'the mustard field under the heat' look desirable.
Let's be fair and admit that once in our life, we all have yearned for a Raj-Simran love life. Dilwale Dhulhania Le Jayenge has been the longest running film in Bollywood history and we all know that it was the SRK-Kajol spark that made the success possible.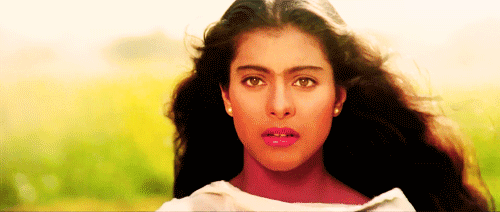 Now this reminds me of the torturous Dilwale and we all know what made us watch it, don't we? and how can we forget our all time favourite Rahul & Anjali from Kuch Kuch Hota Hai!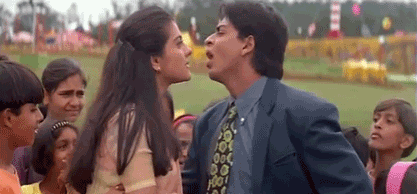 2. FAWAD KHAN & SONAM KAPOOR
The Khoobsurat couple of Fawad Khan and Sonam Kapoor swept us off our feet and that is not an easy task since we fancy perfection and that's what this on-screen couple gave us.
Following Khoobsurat, the couple treated us with ad by Tarang – a dazzling fairytale that was!
Both, Sonam and Fawad share quite a chemistry off-screen. Rumor has it that they'd be sharing screen space again, soon. We really can't wait!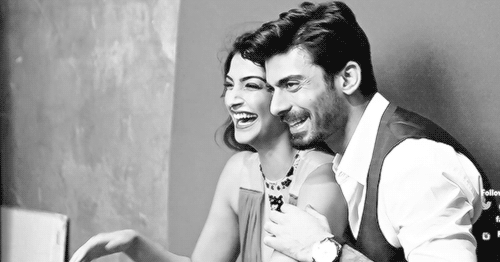 13 Iconic On-Screen Pakistani Couples Who Made Us Fall in Love
3. BIPASHA BASU & JOHN ABRAHAM
One of the hottest Bollywood pairs who set our screens on fire is Bipasha Basu and John Abraham. Their sizzling chemistry made Jism a hit! The success of the movie was followed by a real-life affair.
Well, the media went crazy and we wanted every bit of that too. Though the couple went through a bitter breakup, we still hope we could see them once, just once, together recreating the magic on-screen.
4. ALIA BHATT & SIDHARTH MALHOTRA
The new couple in B-town, taking over the buzz by storm, Alia Bhatt and Sidharth Malhotra are the budding couple we have seen romancing in 2012's 'Student of the Year' and later in  "Kapoor & Sons".
This was followed by a real-life love affair and then there were umpteen photo shoots for magazine covers and hangouts. Now we just want more and more of this celebrity couple. Good going charmers!
Aren't they adorable?
5. DEEPIKA PADUKONE & RANVEER SINGH
The reigning queen of Bollywood, Deepika Padukone and always-in-some-character, Ranveer Singh have been sweethearts for four years now and their off-screen chemistry has given us spectacular hits like Ram Leela and Bajirao Mastani.
Be it interviews, shoots, dine-outs, press conferences or promotional events, they just can't seem to get enough of each other. In the recent IIFA 2016, Deepika made sure the world knows how much she loves her beau. Can they be any cuter?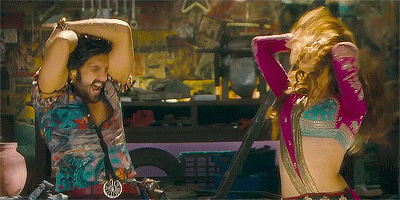 6. DEEPIKA PADUKONE & RANBIR KAPOOR
Ah! Sigh before hi. Deepika and Ranbir left us in awe with Bachna Ae Haseeno, giving us so much to imagine and anticipate and it did not just ened there; the couple started dating in real life, becoming Bollywood's most favorite, much-talked about couple.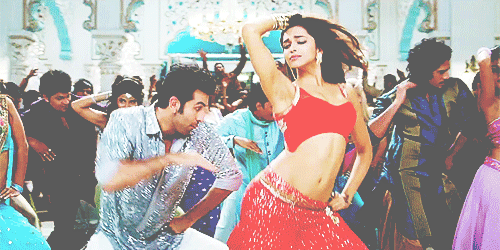 Deepika went as far as getting herself an RK tattoo (awww) but sadly their off-screen adoration went down hill. On the bright side, both continued to work together and star in movies like Yeh Jawaani Hai Deewani. We want to see more of those coming.
7. SALMAN KHAN & AISHWARYA RAI
We talk about the iconic on-screen couples and miss out Salman Khan and Aishwarya Rai? No way! How can we forget the adorable couple and their high-on-chemistry love affair, so apparent in Hum Dil De Chuke Sanam?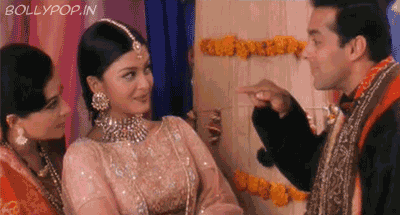 It's a tragedy not to be able to see them together forever since both parted ways soon after. But back in the days, they were the ideal celebrity couple, so much so, that deep down we are still rooting for them to unite!
8. AMITABH BACHCHAN & REKHA
Long story short, people really wanted them to be a couple. It would be no exaggeration to say that the sensuous Rekha and the angry young man of Bollywood, Amitabh Bachchan were and still are the most popular on-screen couple of all time.
Amitabh was married to Jaya Bahaduri but his eyes always spoke of Rekha. This pair gave us countless memorable performances, including Muqaddar ka Sikandar and Silsila.
9. HRITHIK ROSHAN & KATRINA KAIF
The two most beautiful faces of Bollywood, the disarmingly charming Hrithik Roshan and the sassy Katrina Kaif are one hot and heavy couple!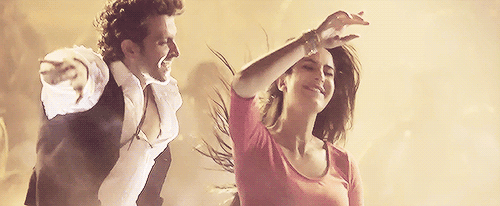 You'd know of their high romantic equation if you watched Zindagi Na Milegi Dobara and Bang Bang. In case you haven't (the chances of which are pretty meager), go watch it now and you'd be able to make sense of what we're talking about.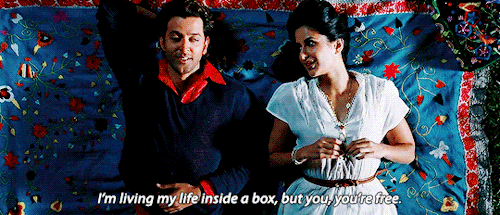 While Hrithik's presence and performance breathe life to each frame, Katrina complimented him perfectly.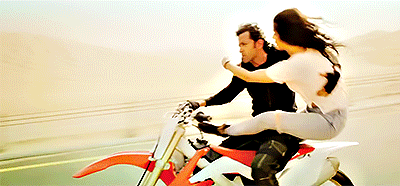 10. ADITYA ROY & SHRADDHA KAPOOR
These two just made us jump off our seats in excitement and got us crying like babies with Aashiqui 2.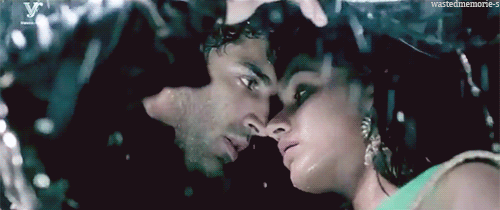 Needless to say, we all have dreamt of love as pure and humble, and as exquisite and natural as that of Rahul and Aarohi.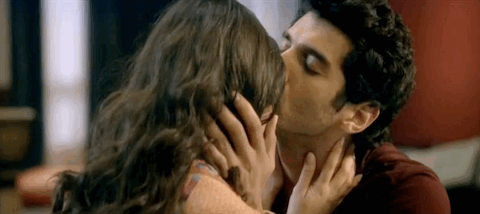 So which of these couples are you rooting for? Let us know in the comments below & stay tuned to Brandsynario for more updates.