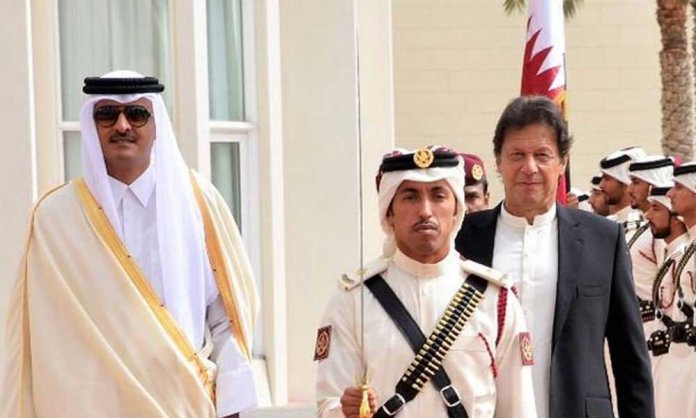 Dr. Firdous Ashiq Awan, Special Assistant to the Prime Minister on Information and Broadcasting, announced to the media in a meeting on Monday that Qatar will be investing a sum of $3 billion in Pakistan in the form of direct investment and deposits.
This was decided after the Emir of Qatar Sheikh Tamim bin Hamad Al Thani's visited Pakistan. Through the investment Qatar has expressed confidence in the future of Pakistan's economy under the PTI government.
"By announcing this new investment package on Monday, the size of the Qatari-Pakistani economic partnership will amount to nine billion US dollars".
said the Qatari foreign minister said in a statement.
Electronic Applications for Permanent Residency in Saudi Arabia Now Open for Expats
The meeting was held by the Council of Pakistan Newspapers Editors (CPNE). She also mentioned that Prime Minister Imran Khan had announced the facility of visa on arrival to Qatari citizens.
The PTI government has high hopes attached with these developments, and hopes that the investment will help ease the economic burden on the public of Pakistan.
Awan explained that this step and Qatar's investment in Pakistan is aimed to aid in the following:
strengthening the relationship between Qatar and Pakistan
boosting tourism
boosting the economy
generating business
increasing job opportunities
helping the government to attract more foreign investment
She also said that this step will help establish further relations with Qatar.
Another good news that Awan announced was Qatar's lift on the ban on import of Pakistani rice.
Passengers Will be Required to Pay Airport Tax in PKR instead of USD – CAA
We hope that these developments in Pakistan will bear the intended fruit for Pakistan. What do you think?
Let us know in the comments!
Stay tuned to Brandsynario for more updates.