Hyundai Motors has surprised us with exciting news one at a time. Earlier, the automotive titan announced that the IONIQ brand would be focused on bringing new electric vehicles under its umbrella.
Now, the leading brand has demonstrated its strength in electric vehicles as not one or two, but three Hyundai KONA vehicles set a new range record.
The challenge was to go a maximum number of kilometers on a single electric charge.
Over three days, each Hyundai KONA electric SUV head-out on a journey to break the record. The ultimate goal was to exceed 1,000kms each.
According to the result, each SUV traveled 1,018.7, 1,024.1, and 1,026.0 KMs, respectively, exceeding the goal of 1,000 km on a single battery charge. Moreover, each distance also represents a record of 64 kWh battery capacity.
"This mission has proven that our KONA Electric offers outstanding electric performance, efficiency, and battery range,"-Michael Cole, President, and CEO of Hyundai Motor Europe
"This lifestyle-oriented vehicle will continue to offer customers a range of sophisticated technology and attractive design of a compact SUV in addition to all the advantages of an environmentally friendly electric vehicle."
The 35-hour extended test for a new range breaking record took place at Lausitzring, a racetrack in northeast Germany.
Dekra, a European vehicle inspection company, monitored the process and took notes of the 36 driver changes.
The Hyundai vehicles used in the test were factory-spec and unmodified, equipped with standard Nexen N Fera SU1 low rolling resistance tires in the 215/55R17 size.
It is also important to mention that each vehicle's entertainment system, as well as air conditioning, were turned off for maximum power. Only the daytime running lights were used to comply with legal road traffic requirements during the test.
Even on the third day, with 0% charge left, the vehicles were able to drive for several hundred meters before coming to a complete stop.
With this test, the KONA Electric confirmed what many of our customers already know: it is a reliably efficient and eco-friendly lifestyle SUV that is practical for everyday use, -Jürgen Keller, Managing Director of Hyundai Motor Deutschland GmbH

Customers driving the KONA Electric or other Hyundai EVs can expect to drive long distances without recharging or feeling range anxiety.
Hyundai IONIQ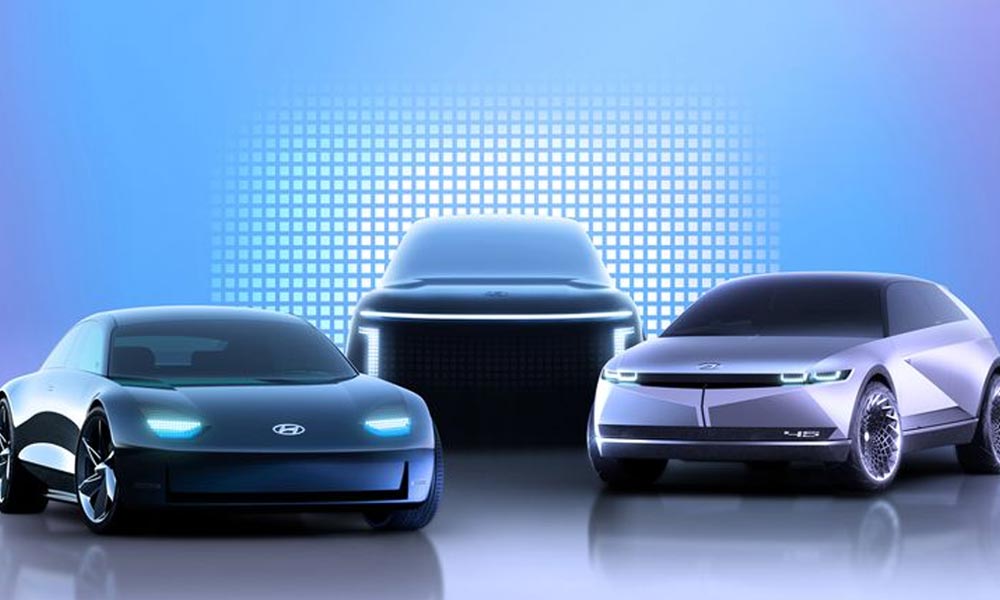 As the demand for electric vehicles (EVs) increases, brands are doing everything they can to meet consumer expectations.
Hyundai has decided to turn its Ioniq brand into a sub-brand for its EVs. After this decision, the Ioniq name will no longer be limited to one particular vehicle.
Moreover, the titan plans to launch 3 EVs under the Inoniq name within the next four years.
It is expected that the brand will launch the Ioniq 5 (compact hatchback) in early 2021, the Ioniq 6 (sedan) in 2022, and the Ioniq 7 (SUV) by early 2024 respectively.
The expected EVs which will be announced under the sub-brand include a compact hatchback based on Hyundai 45, a sedan based on Hyundai Prophecy, and an SUV.
With vast potential in the Hyundai lineup, we expect the automotive titan to produce even greater builds and bring the best for its consumers and in the markets.
Congratulations to Hyundai for a remarkable achievement.
Stay tuned to Brandsynario.