Update: January 11th 2020
On Monday, actress Veena Malik filed a defamation suit against her ex-husband accusing him of causing loss to business opportunities, loss to different contracts, mental torture and allegedly launching a defamation campaign against her. She has filed a Rs. 1 billion lawsuit against Khattak.
Moreover, Veena has claimed that Khattak shared photos of personal documents on Twitter. She also claimed that his false accusations are influencing her reputation.
Malik's lawyer told sources that her ex-husband raised the issue of the children's custody only because she had asked him to return Rs. 80 million that he took from her when the couple was together.
Veena, in her defamation suit, sought Rs. 500 million as loss of reputation or goodwill, Rs. 400 million as loss of business opportunities, Rs. 80 million as loss of contracts and Rs. 20 million for compensatory damages for mental torture from her former husband.
---
---
The Veena Malik and Asad Khattak feud has turned even sourer with now the children being kidnapped.
The Current Happenings
Currently, it has come to the attention of the media that Asad Khattak has landed in Lahore. Khattak being Veena Malik's ex-husband resides in Dubai, and he has made this trip during this time because of his children. He has claimed that he is holding a press conference on an immediate basis to reveal the actress's truth and uncover all the lies she has spewed.
الحمداللہ پاکستان پہنچ گیا ہوں۔ کچھ دیر میں پریس کانفرنس کرونگا اور بہت سے رازوں سے پردہ اٹھے گا۔ انشااللہ انصاف ہوگا۔ pic.twitter.com/VlbqntBoz4

— Asad Khattak (@asadbashirr) January 4, 2021
But it gets worse! Veena Malik has allegedly kidnapped her own children from Dubai as they were living with their father. Due to this reason, Khattak is claiming he has come to Lahore only for his children.
What's The Context?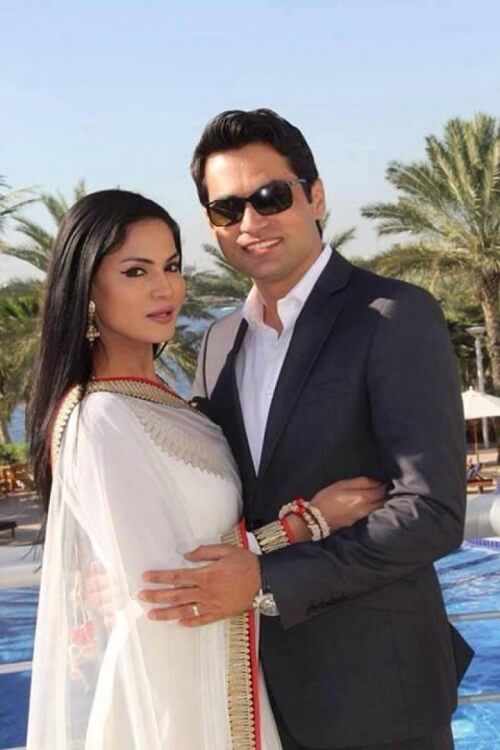 A call was recently ousted on social media between Veena Malik and her ex-husband, Asad Khattak. The call was proof of the actress verbally abusing her husband heavily while also threatening him. The threats were, moreover, levied at Khattak's mother and sister too.
The call created an uproar on social media based on the abuse it entailed. The fact that there was a man this time on the receiving end should have no difference in the amount of support.
The Feud Goes Back
How can a marriage turn this sour? Veena Malik and Asad Khattak got married in Dubai in 2013. They have two children together, which Asad Khattak currently claims were illegally brought to Pakistan. Their divorce happened just 5 years later, in 2018.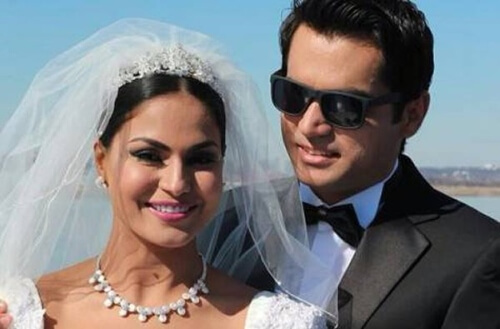 Recently, when Khattak was questioned over why he decided to marry Malik, his response shocked many. He said he married her to bring her on the "right path" as a Muslim, given that she had tarred Pakistan's image in her endeavors.
Two Sides of A Coin?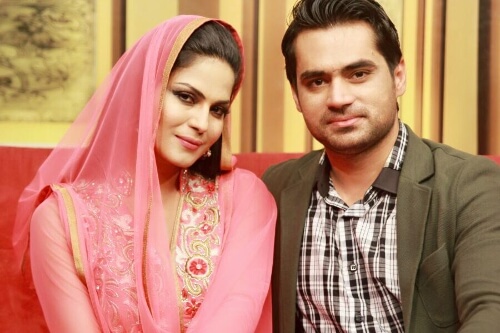 The two are currently engaged in a legal battle that is as ugly as legal battles come. Although the court had initially ruled in favor of Asad Khattak, allowing him to meet the children, Veena Malik kept them away from their father.
She also returned the PKR 500 million lawsuits to Khattak over the charges of defamation and blackmail. Now, she has illegally brought the children to Pakistan, for which Khattak is ready to fight.
Veena Malik's side of the story, however, has not seen the light yet. It is suspected the actress will soon make a statement and that this feud is not ending soon or amicably.
Stay tuned to Brandsynario for the latest news and updates.