[Update]: The viral going drafted bill at Sindh Assembly featured the idea that everyone should be married by 18. While people did make memes on it, others seriously criticized it. After seeing the backlash, the provincial government spokesperson announced that the bill was the work of an individual and not the Sindh Assembly. 
One of the MPA had introduced the bill but the majority party in the Sindh Assembly has shied away from it which will most likely lead to rejection.
One wonders though, had this bill been accepted, what would people have done?
---
---
[May 26th, 2021]:
Sindh Assembly Drafts Bill On Marriageable Age, Attracts Criticism
It seems that a new law has just been drafted for the Sindh Assembly. And it may just be the most unusual type of law that we have come across. It refers to the marriage of 18-year-olds.
Yes, this new bill states that if a person is not married by the age of 18, the parents will be fined! A lot of people have been raging over this and continue to do so. It seems that the news has attracted quite a lot of attention recently.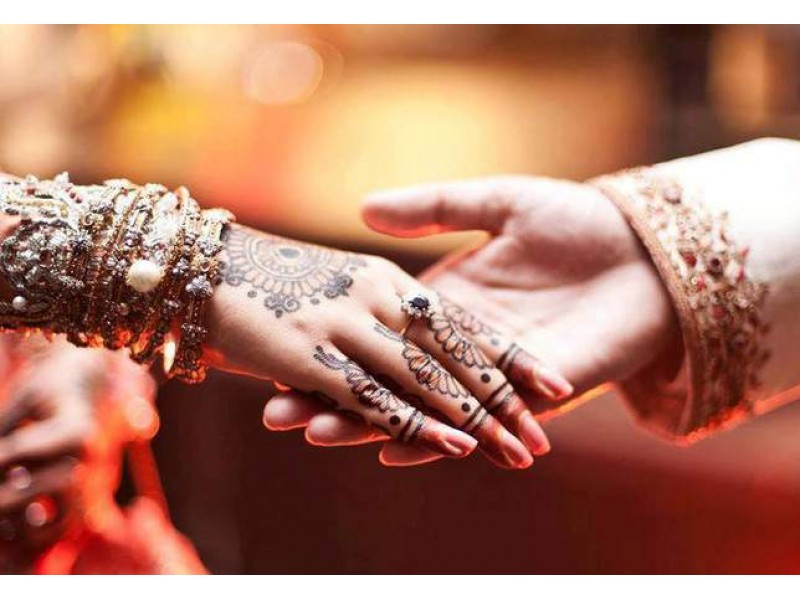 Sindh Assembly Bill
There has been quite a lot of outrage on this news. And, the outrage seems justified because there are a lot of factors that go into marriage. When two people get married, they become responsible for each other. But is it a responsibility that 18-year-olds who are still treated as kids able to carry?
What can be more dreadful to think is that the motion can actually go forward. What if it gets approved? Every 18 year old will HAVE TO BE married or there will be consequences. The internet has gone absolutely mad at the fact that this law was even drafted. They are protesting the fact that the maximum age for marriage cannot be 18. A lot of people are even saying that the Sindh Assembly will not move forward with this. The draft has been called impractical and illogical.
A private member bill presented in Provincial Assembly of Sindh for compulsory marriage at the age of 18 years. pic.twitter.com/ofI8up7q6u

— Tweeterist 🇵🇰 (@Tweeterist_) May 26, 2021
i find this so ironic bcs sindh is actually the only province in pakistan where the legal age of marriage for both men and women is 18. rest of pakistan, it's 16 for women and 18 for men. so like what the hell is this about? https://t.co/hHo18H6GkM

— m (@shitpostkidukan) May 26, 2021
This ridiculous bill is a private bill submitted by MMA member Syed Abdul Rashid calling for making the marriage of 18-year-olds compulsory in Sindh. Sindh Assembly is heavily dominated by the PPP, rest assured that any such legislation can never sail through the house. https://t.co/gVheqwYXGL

— Sukhdev (@SukhdevHemnani_) May 26, 2021
When parliamentarians support laws that infringe upon the #basicrights of #children. The proposal for enforced child marriage (which Sindh has already legislated against) is vile beyond belief. #Jahalat#KHH

Fine For Marriages After Age 18 https://t.co/wsdoVWiSba via @bolnetwork

— Kasur Hamara Hai (@HaiKasur) May 26, 2021
The Internet Reacts
Twitter has become a hub for quite a lot of reactions. Many enraged parents are shouting away at the bill. Many teenagers are opposing this news because this draft seems forced. One should not be forced into such a huge responsibility as marriage when they turn 18. Instead, the focus should be more on education.
probably not going to pass. You'd need PPP's support, and to their credit PPP recently made 18 the minimum age for marriage. It can't just go back on that by making 18 the maximum age of marriage.

— 🇵🇸 (@songofhyacinth) May 26, 2021
Sindh's Provincial Assembly has introduced a new draught law that will make marriage compulsory for 18-year-olds as soon as feasible.#CancelAllExams #Pakistan pic.twitter.com/1lMuLc24Pr

— Abdul Qayoom Ghanghro (@GhanghroQayoom) May 26, 2021
So according to the idiots who have introduced it, its for "the welfare of soceity". And I have to ask how fining people who's kids might not want to marry at the age of fucking 18 does that? Or are we still living in the delusion that earlier marriages are better

— funkbrown (@hashthebrownes1) May 26, 2021
One of the prime things that can be considered wrong about this is the age itself. Teenagers are not the most responsible or mature at 18 and the government expects them to get married? Marriage is a heavy responsibility for both parties and not something that should be taken lightly.
We hope that this bill does not make it to the 'Approved Law' stage. There are quite a lot of areas that can be focused upon rather than this. After all, education is a prime concern among the youth of Pakistan. That and jobs too. The job market needs to be focused on as well as allowing students to have start-ups. Marriage does not mean that the person has become a responsible adult because 18 is a young age!
Stay tuned for more from Brandsynario!