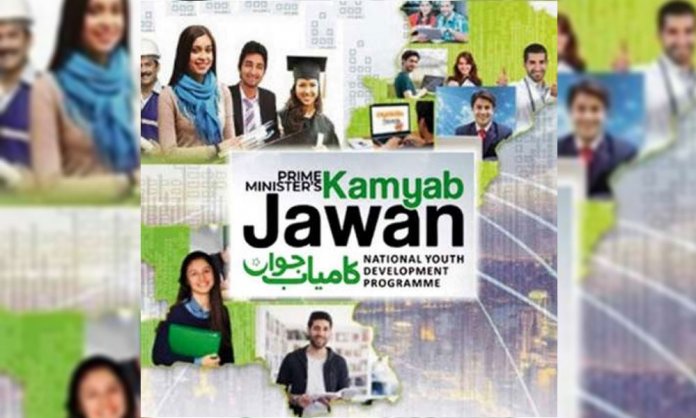 The Prime Minister's Kamyab Jawan Programme is one of the latest initiatives by the government of Pakistan to improve the entrepreneurial culture in the country.
Under this programme, Rs.100 billion will be distributed amongst the youth in the form of loans to help and support their business venture.
The loans will be provided under 3 categories and scheme to benefit 1 million individuals.
In order to apply for this program, you have to be eligible for it. The following is the eligibility for the programme:
All applicants must be between 21-45 and hold CNICs to be eligible
For IT/ E-Commerce related businesses, the lower age limit will be 18 years
 For IT/E-Commerce related businesses, at least matriculation and/or experience of at least six months
Small enterprises (startups and existing businesses) as per the definition of State Bank of Pakistan and owned by youth as per above-mentioned age brackets are also eligible
Weather Update: Sindh to Experience Yet Another Monsoon Spell!
Loan size
Size of the loan is segregated into two tiers, as under
Tier 1 (T1) loans- Rs 100,000 to Rs. 0.5 million
Tier 2 (T2) loans- Above Rs 0.5 million and up to Rs 5 million
Loan type           
Working capital loans and term loans
Loan Tenor        
Up to eight years with a maximum grace period of up to one year
Debt to Equity ratio       
T1 loans- 90:10
T2 loans- 80: 20
Focus on Women           
25% of the loans will go to women borrowers
Security requirements
Security arrangements will be as under
T1 loans: Clean, however, only personal guarantee of the borrower
T2 loans: As per the bank's own credit policy
Pricing 
Pricing for Working Capital and Term Loans
T1 loans: 6% p.a. fixed for the borrower
T2 loans: 8% p.a. fixed for the borrower
Application form            
The form would be both in English and Urdu and require minimum essential information with a simple format
The processing time will not exceed 15 days and will be stated clearly in the application form
A non-refundable form processing fee will be Rs. 100 (Rupee One Hundred Only).
The applicant shall apply directly via Prime Minister Kamyab Jawan portal i.e http://yes.kamyabjawan.gov.pk/BankForm/ApplicantForm
Pakistan Among 20 Countries to Dominate GDP Growth in 2024: Report
Source: Business Recorder