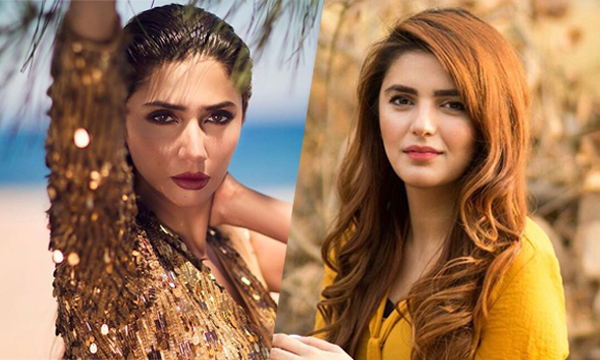 The Pakistani beauty Mahira Khan has made all our hearts race and the diva has impressed the entire world with her uber-chic style, unmatched talent, and riveting charm. The Raees actress has not only cast her magic on Pakistanis but has a huge international fan following as well and we couldn't be more proud.
The Eastern Eye recently revealed the list of the top 50 Sexiest Asian Women this year and our very own Mahira Khan has ranked 5th on the list alongside the A-list Bollywood actresses, Deepika, Priyanka and Alia Bhatt.
Khan was ranked 9th last year but looks like her fame made her move up the ranks this year where she now lies on the top 5. Would we be seeing her in the top 3 next year? We sure hope so!
The Epitome Of Beauty, Mahira Khan Is Blessed With Extraordinary Acting Talent And Coupled With Her Ultimate Looks And Charm, Mahira Khan Is Totally Worthy Of This Rank!
Looks Like All Of Asia Is Mahira's Fan! Khan has beaten Bollywood Star Katrina Kaif who ranks no. 7 on the list!
Exuding Confidence And Grace, Mahira Can Do It All!
Apart from Mahira Khan, another Pakistani starlet has made it to the list, she's none other than the girl with a nightingale voice, Momina Mustehsan.
Momina was ranked 37th out of the 50 Sexiest Asian Women of 2017! 
Momina became an overnight sensation with her debut on Coke Studio with 'Afreen Afreen'
The Quantico star, Priyanka Chopra won the title after taking the reign from Deepika who was voted the sexiest Asian woman in 2016.
Stay tuned to Brandsynario for latest news and updates.