Model Fatima Hasan took to her Instagram stories to vent her frustration after she was told she could not host the red carpet of IPPA Awards. The reason given was that her dress is too revealing to be aired on a local Pakistani TV channel.
The medium of television
The world of fashion has many different parameters than the real world. However, whenever there is a crossover, both worlds have to bend their rules a bit to accommodate the other. Taking Pakistani TV channels for instance, when you see the wardrobe of actresses in dramas, it is vastly different from what we see on their Instagram, and that is how they compromise because they know what the TV medium would allow them and what it will not forgive. It turns out that IPPA Awards had a similar run-in of fashion with TV.
Read More: Muneeb Butt & Aiman Khan Being Labeled 'Show Offs'
Fatima Hasan controversy
Considering what TV channels especially HUM TV that broadcasts to millions can show, the dress must have been too revealing. Now, Fatima Hasan's stance was that she felt humiliated. She said that she should have been informed earlier of what the guidelines were. She also stated that she had shared the details of the dress with the production team and they had approved it.
Here's the video:
Another video
However, here's the thing. When you know that content is being made for the television channels, you always have to play safe. It is not like our actresses do not make bold statements but we have to think about how dressing boldly is becoming synonymous with dressing western. And in all this drama, we forget to consider what medium the content will air on. Remember the dress Ayesha Omar wore recently? Her side pose triggered too much criticism.
The tube tops, the fitted gowns, the backless dresses, are they really the dresses that represent Pakistan? The fashion world and Pakistan may be different, understandable. But when you are at an award show, especially one being held abroad, you are representing Pakistan, what then should be your attire?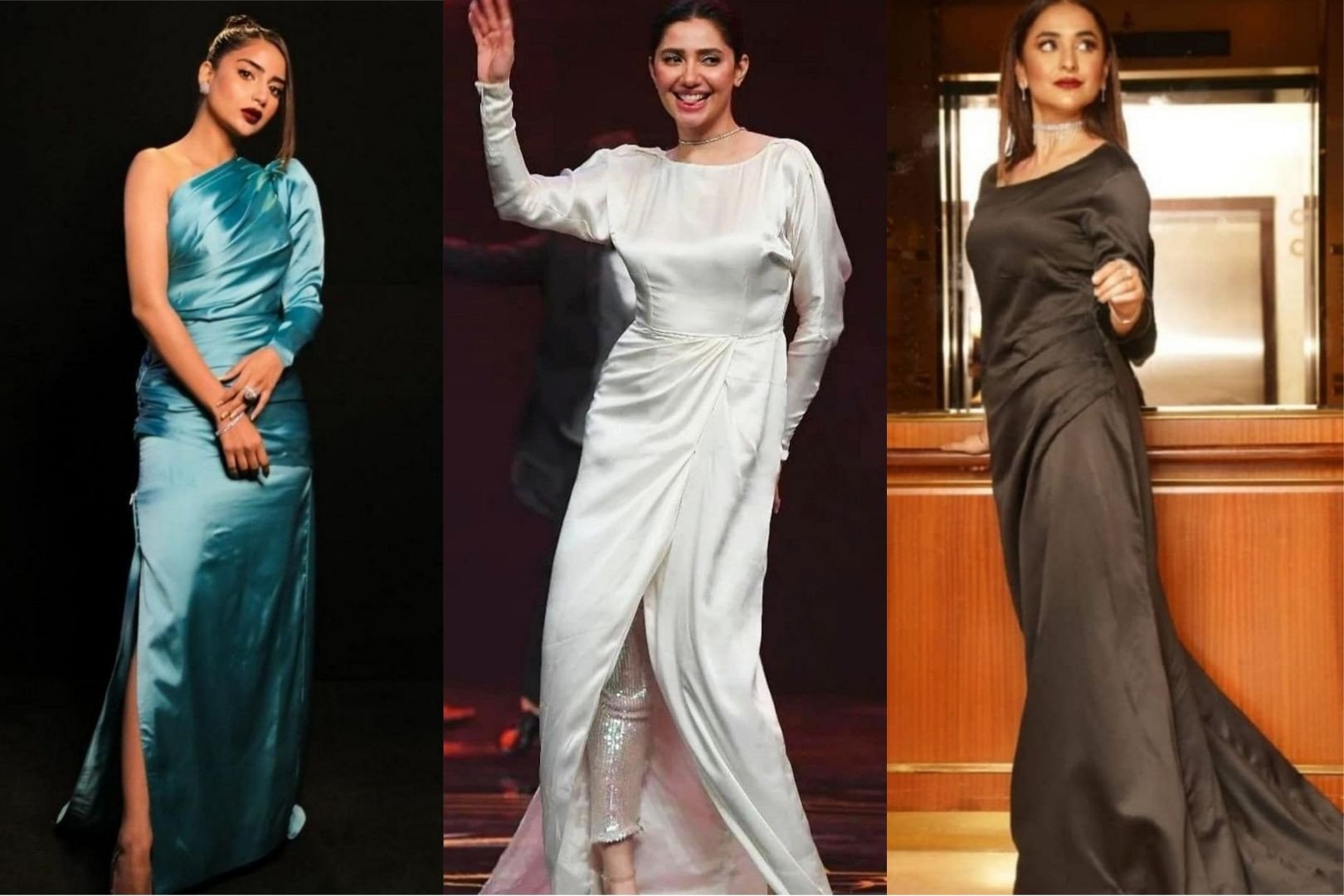 Read More: Ayesha Omar's Recent Instagram Post Is Triggering Hate
When you are in the fashion industry, it is understandable that your parameters may be far from what ordinary citizens have. It is the case anywhere and not just in Pakistan. But when you are to air on a TV channel, you just cannot have a tantrum about how you were kicked off for not meeting the medium's guidelines. If you are someone who follows award shows, you should have known the boundaries a celeb can cross. A second and a third opinion on your dress choice never hurt anybody.
Let us know your thoughts in the comments below.
Stay tuned to Brandsynario for the latest news and updates!