Lahore got its own Dolphin Force not too long ago after the Ababeel Squad. It seems that their introduction was the right move because of their latest heroic actions. They saved a woman in Lahore yesterday.
Woman saved from burning alive
Dolphin Force intervened in time before the woman's husband could burn her alive. The spokesperson of the Force said that the husband was going to spew petrol on the woman. It turns out it was his attempt at a joint suicide because he was also covered in petrol. They had made their way after getting the report on the helpline by a neighbour. The force raided the house in time and arrested the suspect.
Read More: Ababeel Squad Introduced In Lahore After Dolphin Squad
Obtaining details
The Force questioned about the details to which the woman replied that the torture was a constant. The husband would abuse drugs and then torture her. This attempt of murder and suicide was prevented because of timely action by neighbors. The police force has registered a case against the husband. The woman's brother complained to make the case under section 302, a murder charge.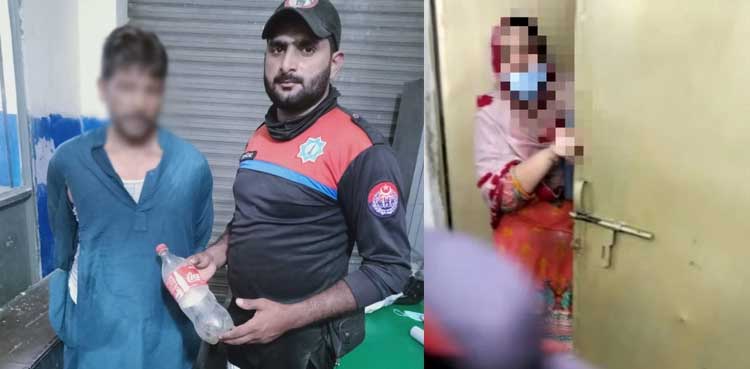 Burning Alive or and Acid Throwing 
Our society based on patriarchy often translates into misogyny. Men in our acquaintances' list take extreme measures to 'correct' the behaviors of women. Remember Ayesha from Minar-e-Pakistan? She was groped because she did not fit well according to the clothing men expected from women. In other instances, women get burnt with acid on rejecting proposals or get killed in the name of honor. Not too long ago, Karachi witnessed an incident of a woman being burnt alive.
To prevent these crimes, Punjab Police has taken numerous steps. They have introduced a Women Safety App alongside Dolphin Force, Ababeel Squad, and the anti-women harassment and violence cell.
Watch this video:
Read More: Lahore To Get Its First Anti-Women Harassment & Violence Cell
Hopefully, authorities will take similar measures for other cities.
Stay tuned to Brandsynario for the latest news and updates!