Samsung has unveiled a new smart All-in-One fingerprint security IC for biometric payment cards. While combining a secure element and a secure processor in a single chip.
This provides enhanced security over current solutions including Samsung's existing solutions and this is the industry's first all-in-one security chip.
Samsung Electronics is targeting the biometric card market with the debut of a new integrated circuit (IC) that combines a Secure Element and a Secure Processor with a built-in fingerprint sensor. The IC will serve as an all-in-one security solution that can support faster processing speeds compared to mixed solutions that need to combine several different chips to perform the same function.
"S3B512C combines a fingerprint sensor, Secure Element (SE), and Secure Processor, adding an extra layer of authentication and security in payment cards. The S3B512C is primarily designed for payment cards. However, it can also be used in cards that require highly secured authentications such as student or employee identification, membership or building access," said Kenny Han, Vice President of System LSI Marketing at Samsung Electronics.
Read More: Broken iPhone Speaker? Here Are Some Ways To Fix It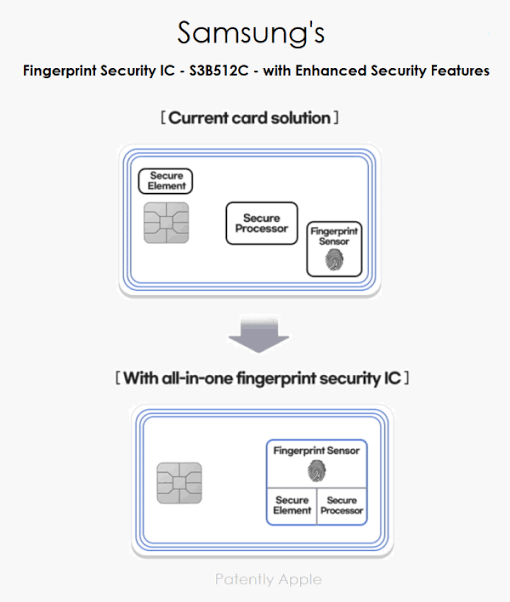 Encryption And Safety
The chip contains three central functions. This can help lower the number of chips card manufacturers need to develop biometric payment cards. Moreover, the new security IC makes biometric payment cards faster and more secure. With biometric authentication, there's no need for users to enter a PIN. Meanwhile, the user's unique fingerprint limits access to information. This can limit the chance of fraudulent activities in case the card is lost.
To safely and accurately verify the user's identity, the new IC comes with a proprietary fingerprint authentication algorithm. The algorithm as well as the secure Processor extracts and analyzes the unique features of the fingerprint placed on the sensor. Furthermore, the chip's anti-spoofing technology prevents unauthorized users from circumventing the security system with illegitimate methods such as artificial fingerprints.
Read More: Setting A New Standard For Smartphones In Our Changing World
According to Samsung, the S3B512C can meet Mastercard's Biometric Evaluation Plan Summary (BEPS) specifications for biometric payment card performance. The company believes that the IC will be appealing to card manufacturers that want to optimize their card design.
Stay tuned to Brandsynario for the latest news and updates.