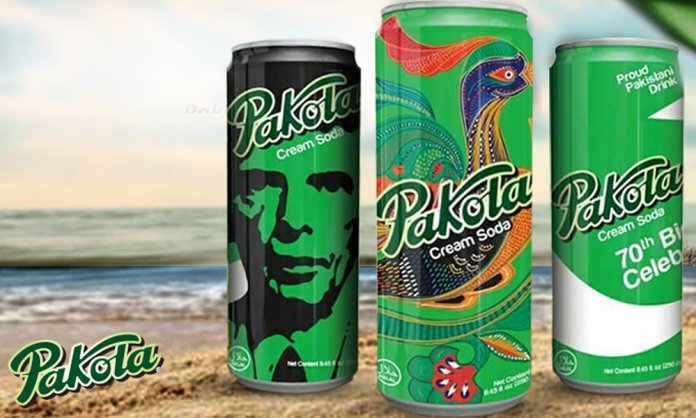 Pakistan's favourite drink, Pakola celebrated the 70th Independence Day for the nation in a unique way this time. Pakola is synonymous with Pakistan, the green coloured fizzy drink is loved by all and some may agree that it could be known as the national drink as well!
The colourful cans paying tribute to the father of the nation, 'Quaid-E-Azam' and Pakistani truck art have been appreciated by some while others have raised concerns resulting in a debate over social media.
Here's what the Independence Day Cans look like!
The ongoing debate raises a concern on the packaging of the Pakola cans, what is going to happen to these cans after they serve their purpose? Are people going to throw them away?
The soda can with Quaid-e-Azam's picture printed on it cannot be disposed off as it would be a sign of disrespect.
However, this is not the first time brands have celebrated national heroes in such a way, a recent campaign led by Coke had the late Edhi Sahab's portrait printed on coca-cola bottles. Known as limited collection items, these bottles and cans are supposed to be kept as souvenirs later on.
Pakola's Packaging concept was appreciated by Marketing enthusiasts on!



Courtesy: Khalid Alvi Marketing Next (KAMN)
Some Argued why an issue was being made over the packaging when the picture is already used on other promotional material as well.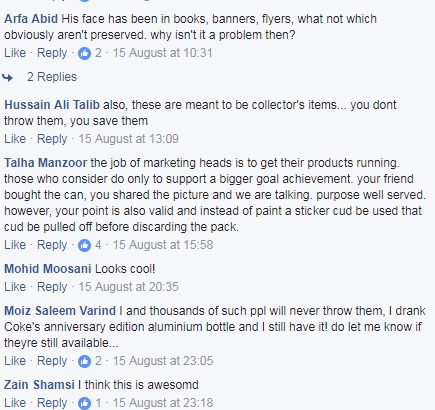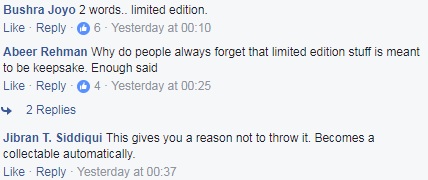 Courtesy: KAMN
However, they did not appreciate the Independence Day packaging by Pakola!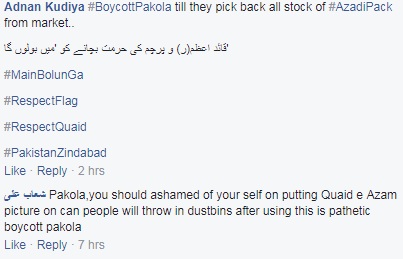 Courtesy: KAMN
What are your thoughts on the limited edition cans? Let us know in the comments below.
Stay tuned to Brandsynario for latest news and updates.