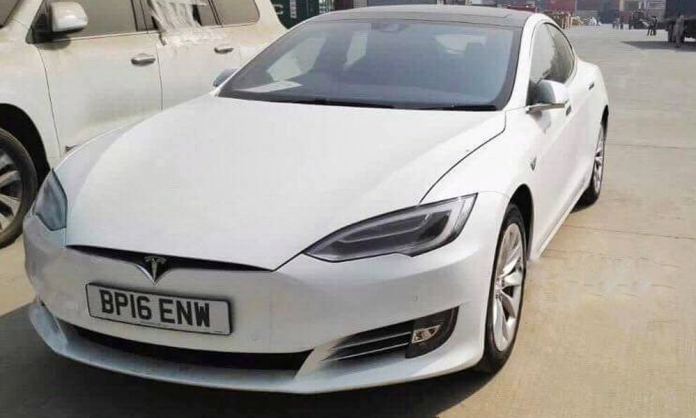 The love for automotive had brought Pakistan's first Tesla into the country! At last, the trend of electric vehicles has been raising its game!
The first Tesla model to have entered the country is the 2017 Tesla S 75D. The beauty is a gorgeous sight and is winning hearts on social media.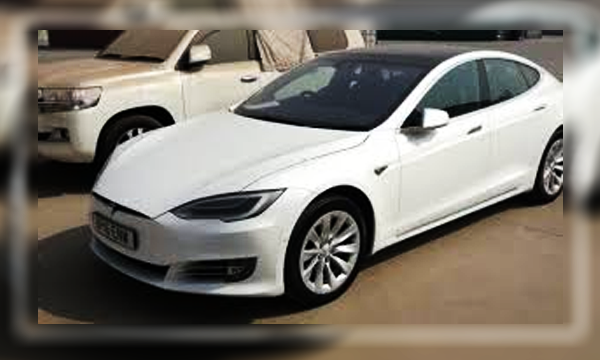 However, one of the turn-offs of the gorgeous ride is the vehicle duty which is imposed on it.
According to PakWheels, if a Tesla car is priced at Rs.4 million then it means one has to pay 2 million customs duty. In this 75D's car which costs, let's say, PKR7.5 million (rough estimate), the duty will be PKR3.75 million (rough estimate).
Coming back to the car, here's what it has in store;
Specifications
INTERIOR
Front headroom
39 "
Rear headroom
35 "
Front shoulder room
58 "
Rear shoulder room
55 "
Front hip room
55 "
Rear hip room
55 "
Front legroom
42.7 "
Rear legroom
35.4 "
Luggage capacity
31.6 Cu.Ft.
Maximum cargo capacity
63.4 Cu.Ft.
Standard seating
5
EXTERIOR
Length
196.0 "
Body width
77.3 "
Body height
56.5 "
Wheelbase
116.5 "
Ground clearance
N/A
Curb
4,647 Lbs.
Gross weight
5,732 Lbs.
FUEL
EPA mileage estimates
102 City / 105 Hwy
PERFORMANCE
Horsepower
518 Hp
Torque
387 Lb-Ft.
Drive type
All-Wheel Drive
Turning radius
N/A
Image Gallary