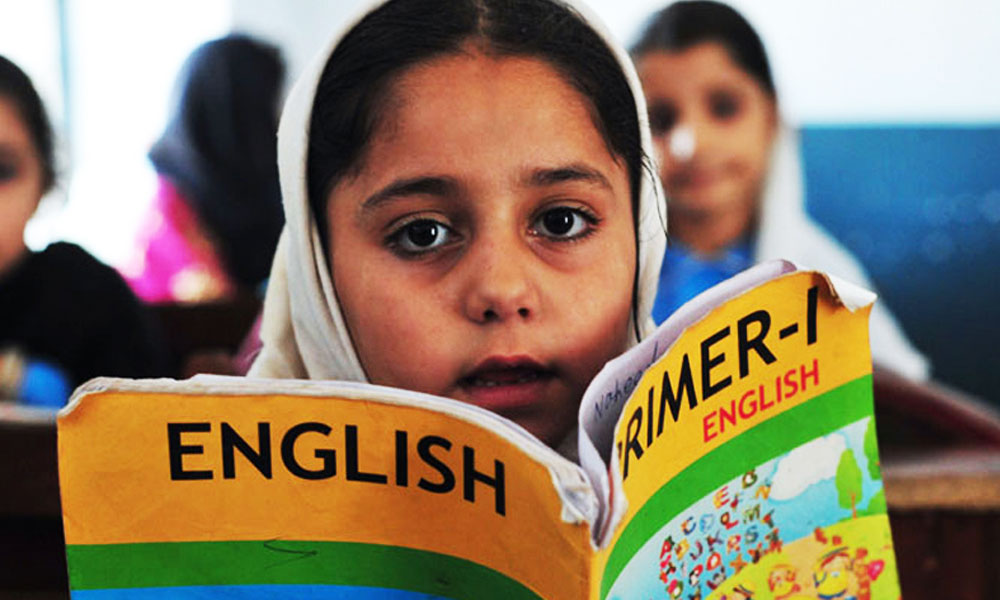 According to Education First's (EF) English Proficiency Index (EPI), out of 72 nations, Pakistan ranks at #48 for English skills. Despite being the first language in many nations, there are several countries which have improved their focus on the language, despite it not being the mother tongue.
Unlike other languages, English is recognized as the go-to language for foreigners visiting a different country due to its global reach. It is also one of the most spoken and popular language around the world, a must-know in the eyes of many to go far. Unfortunately for Pakistan, where English is taught from a very early age, it has not managed to get itself into a stable position the average EF EPI score for Pakistan was 48.78. The average score places Pakistan 13th out of 19 countries in Asia, which were included in the study.
One of the main reasons for the lack of skills is being claimed to be the lack of governance and neglect the cause of education. Some time back,  State Bank of Pakistan issued a staff note for quality and effectiveness of public spending on education in Pakistan. It highlighted that most governments in the recent past have failed to invest and bring about an improvement in the educational sector, according to Pro Pakistani.
In the previous survey conducted by EPI, Pakistan was found to be one of the worst countries for internet freedom in the past couple of days.
English Proficiency Index
The EF English Proficiency Index (EF EPI) is a report which attempts to rank countries by the average level of English language skills among adults. It is the product of EF Education First, a global language training company, and draws its conclusions from data collected via English tests available for free over the internet. The report was published for the first time in March 2011 based on the results of over 2 million test takers.  A total of 950,000 people took the EF Standard English Test (EFSET), during the year 2015, belonging to the 72 countries. The most recent, sixth edition was released in November 2016 in which Pakistan ranked 48 out of 72.
The study conducted comprised of two parts.
Evaluation of relation between English and its relationship to various socio-economic factors.
Proficiency across four continents: Europe, Asia, Latin America and the Middle East and North Africa (MENA).
Stay tuned to Brandsynario for more news and updates.