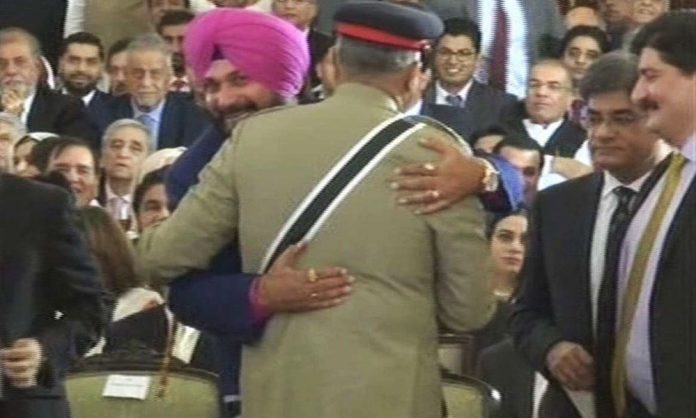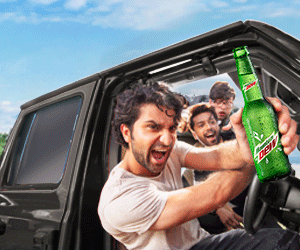 Former Indian cricketer-turned-politician Navjot Singh Sidhu is a former colleague for Prime Minister Imran Khan.
Both the men represented their nations and have shared a friendly sportsman relationship till date.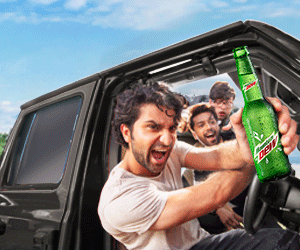 When Imran Khan invited a few of his former cricketers from India, including legendary cricketer Kapil Dev and even former skipper Sunil Gavaskar.
Sidhu was the only Indian who accepted Khan's offer and visited Pakistan for his oath-taking ceremony.
Navjot Singh Sidhu Entered Pakistan via Wagah Border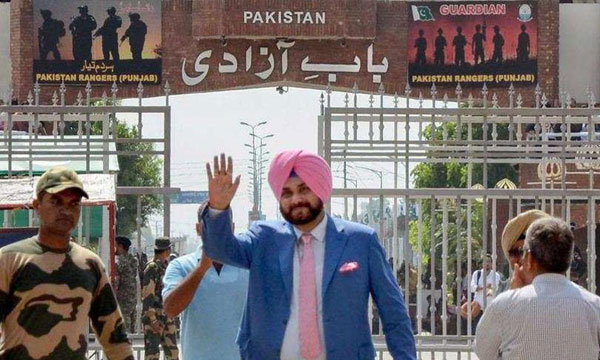 Imran Khan Vows Change for Pakistan in First Address as Prime Minister
The former-cricketer entered the City of Gardens, Lahore, via the iconic Wagah Border, and was greeted by many Pakistani officials, including Cheif of Army Staff, Qamar Javed Bajwa.
Sidhu's Controversial Hug with COAS Pak-Army Qamar Bajwa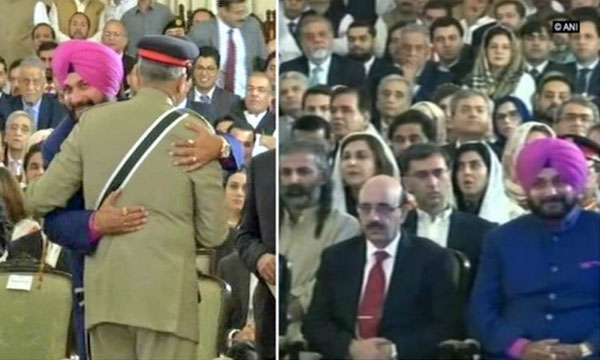 As all cameras were on the Indian politician, the candid moment of both Sidhu and Bajwa embracing each other in a friendly hug was caught live.
Although Pakistanis rejoiced about the positive gesture, the Indian media and several countrymen disagreed.
It's was a pleasure to host Navjot Sidhu & Vikram Mehta in Lahore today. Sidhu is one of the most inspirational personality who I believe will promote peace / harmony between Pakistan & India pic.twitter.com/Yd2Zq0IDsP

— Mohammad Sarwar (@ChMSarwar) August 19, 2018
In India, this news was not taken light-heartedly and Sidhu was bashed left, right and center for a positive gesture towards Pakistan Army's COAS.
However, this did not stop him from enjoying an evening out in Lahore where Pakistanis openly welcomed him. They took several selfies with him, and he enjoyed shopping at various shops.
https://youtu.be/iihMg5mV0k8
5 Important Challenges Facing Pakistan's New Prime Minister Imran Khan
Navjot Sidhu Tackles Indian Media Upon Returning Home
Upon his return, the Indian media rushed all around him for his statement on the controversial meet-and-greet with Qamar Bajwa.
Navjot Singh Sidhu returns to India after attending the oath-taking ceremony of Imran Khan as Pakistan Prime Minister in Islamabad yesterday; #Visuals from Attari-Wagah border pic.twitter.com/zUMRGPSQon

— ANI (@ANI) August 19, 2018
To this, he replied saying that now that he has returned from Pakistan, he is a richer man.nHe has returned with immense love and respect from the neighboring country.
He further added that he went only as a friend and came back realizing that if you do something with a clean heart, you will get more tenderness and love in return.
If someone (Pak Army Chief General Bajwa) comes to me&says that we belong to the same culture & we'll open Kartarpur border on Guru Nanak Dev's 550th Prakash Parv, what else I could do?: Navjot Singh Sidhu on hugging Bajwa at Pak PM Imran Khan's oath-taking ceremony in Islamabad pic.twitter.com/BMXowapA8q

— ANI (@ANI) August 19, 2018
When asked about changing his seat, he replied;
If you're invited as a guest of honour somewhere, you sit wherever you are asked to. I was sitting somewhere else but they asked me to sit there: Navjot Singh Sidhu on sitting beside President of PoK Masood Khan in the front row at Pak PM Imran Khan's oath ceremony in Islamabad pic.twitter.com/7Ak2638JF7

— ANI (@ANI) August 19, 2018
Watch his entire interview below!
https://www.youtube.com/watch?v=5lAAQsLYa-Q&feature=youtu.be
Stay tuned to Brandsynario for more news and updates.