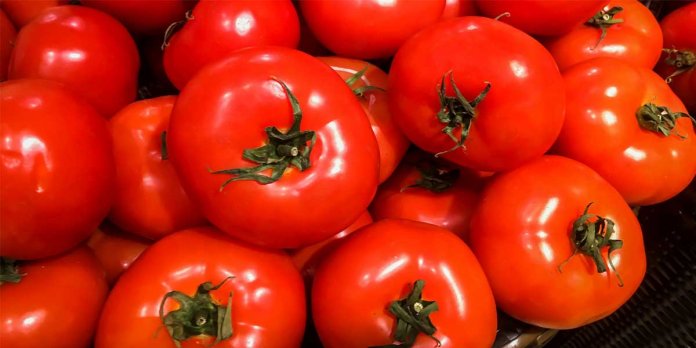 This is probably the first time in the history that Karachi is experiencing the highest ever rates of Tomatoes with Rs.400 per KG.
On Monday, the prices ranged between Rs. 300-320, but now have soared even higher.
Once again the pricing control committee fails to regulate the government approved rates on agricultural goods resulting in the highest ever price increase.
Local administration quoted an unrealistic retail rate of Rs253 per kg compared to Rs193 per kg on Monday.
On the other hand, because the imported Iranian tomatoes have no fixed priced, vendors are selling them at unbelievable rates.
The soaring prices of vegetables and other edibles have involved layman in extreme financial crunch. Receding the economy and increasing prices have limited the survival options for the lower middle class to the middle class.
Lahore is also experiencing a price hike with almost Rs.200 per kg. The rates of tomatoes at the wholesale market are Rs.200-250 per kg but the normal vendors are selling it for Rs.300-320 per kg and higher.
As per speculations, prices will be back to normal in two to three weeks after Sindh crops are ready to be delivered in the market.
Falahi Anjuman Wholesale Vegetable Market president Haji Shahjehan said two containers carrying 44 tonnes of tomato had arrived on Sunday while on Tuesday only one container reached the market.
Being president of the wholesale market, I can only urge the customers to restrict their purchases for two to three days as it may break the monopoly of a few traders as well as bring down the tomato prices
Customers are begging the federal government to take notice and action as day-to-day life cannot continue like this.
How do you think the authorities should tackle this situation? Share the thoughts in the comment below.
Stay tuned to Brandsynario for the latest news and happenings.