The Holier Than Thou actor, Hamza Ali Abbasi, is being called out on his double standards and hypocrisy. Here's why!
Throwback To 1 Year Ago
Very dramatically, the star first hinted at announcing by saying a "10-year long journey comes to an end". When the fans got too anxious, they pressurized him to reveal the "big news." In response to that, the former actor (is he former now?) put up a 10 minute, elaborate video.
"From Atheism To Islam" was the title of the video in which he talks about how he has left the profession now to focus on religion.
See Video Here!
Flash Forward to 2020
Now, the star is back and with a bang! Except the bang isn't with his talent instead because of how much he is being called out because of his hypocrisy. He said literally that he's leaving to pursue the word of God; now that he is back, is he not following the word of God? He didn't go, he just took a long break, and now he's back.
Actions Have Consequences (and Implications)
Before he left acting, he kept making remarks on how the entertainment industry has muddled itself with doing the wrong. Let's not forget him humiliating a little girl on a dance show – as a Judge – over why she chose to dance. Why did you agree to judge a dance show?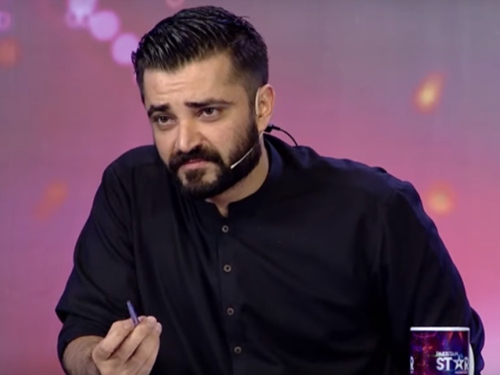 When Hamza Ali Abbasi said that he has to leave acting because he wants to explore his religion more, he implied that one could not be done with the other. And this has far-reaching consequences because to others who continued acting out of passion; he suggested that you're clearly in the wrong.
Self-Proclaimed Righteousness
What was more humorous to many was how he introduced his wife to the world. He spoke about doing things the "halal" way and called out the idea of "dating" only to describe the dates he had with his wife. People who have a more excellent knowledge of Islam also pointed out that what you're doing isn't precisely halal either, so what gives you the right to call out others?
Sure we're all learning as we grow older, but what does not suit anyone is the "holier than thou" attitude that Hamza Ali Abbasi has been guilty of owning more often than not.
Stay tuned to Brandsynario for the latest news and updates.