The latest rendition by Coke Studio is released just in time for Pakistan Day, which marks the 81st Qararded-e-Pakistan. The singers put a spin on the classic version of older anthems. And seriously, we can't get enough of it. The song is released under the hashtag #AoEhadkarain and is trending ever since its release on 19th March 2021.
Pakistan Day Song
The songs start with the classic Watan ki Mitti Gawah Rehna in the voices of Saadat Shafqat, son of legendary singer Shafqat Amanat Ali, and Zaw Ali, daughter of iconic singer Sajjad Ali. The clean aesthetic of the video, which was shot at Minar-e-Pakistan, is bound to give you those old-school vibes. The frame shifts with Ali Hamza standing on the boat, which looks something out of a fairytale. The recitation of Sir Allama Iqbal's poetry by Ali Hamza followed by a feature of Young Stunners might give you all the goosebumps. And, if that was not enough, the pop-rock vibes of Jaag Raha hai Pakistan will definitely sweep you off of your feet.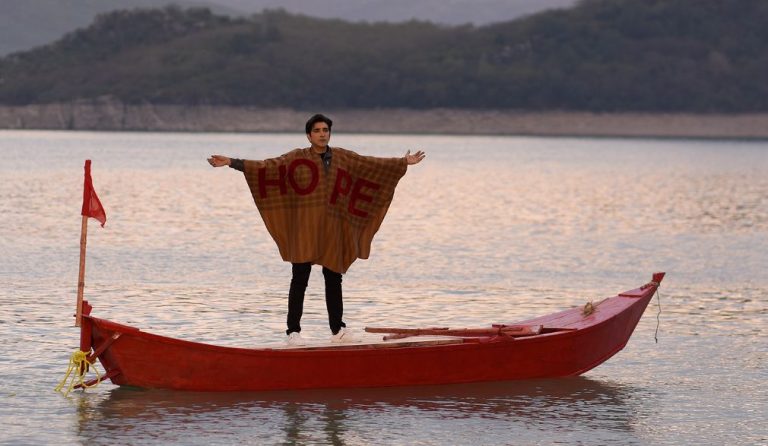 The old-time folklore Ho Ala also makes its debut, and the song ends with a remix of Mera Paigham Pakistan, originally sung by none other than Nusrat Fateh Ali khan. This high-paced ending will definitely make you want to jump to the beat of drums.
The transition of these all-time hit ballads is beyond amazing. While giving the element of old memories, it puts a twist on this rendition in a way no one has done in the past. The eye-catching video includes the various aspects of our culture; showing the minorities and how versatile and enriching Pakistani culture actually is.
The Trending Hashtag #AoEhadKarain
Pakistani shows their love for the song by taking to Twitter and using the hashtag #AoEhadKarain. This song was something that we all needed at a time like this to boost our patriotism.
81 years since Qarardad-e-Pakistan.#AoEhadKarain #CokeStudio #PakistanDayhttps://t.co/JC1tx4yA09

— Coke Studio (@cokestudio) March 19, 2021
Ali Hamza's Statement
Talking about the track in a statement, Hamza stated: "Ao Ehad Karain is a journey through time and emotion. It starts introspectively, looking back in time to when the Pakistan Resolution was passed on March 23rd, 1940."
"It then moves through ups and downs, like history has and life does: questions, conflicts, resolutions, awakening, rejuvenation and then celebrates a new beginning at the turn of a new decade – 2021," adds the singer.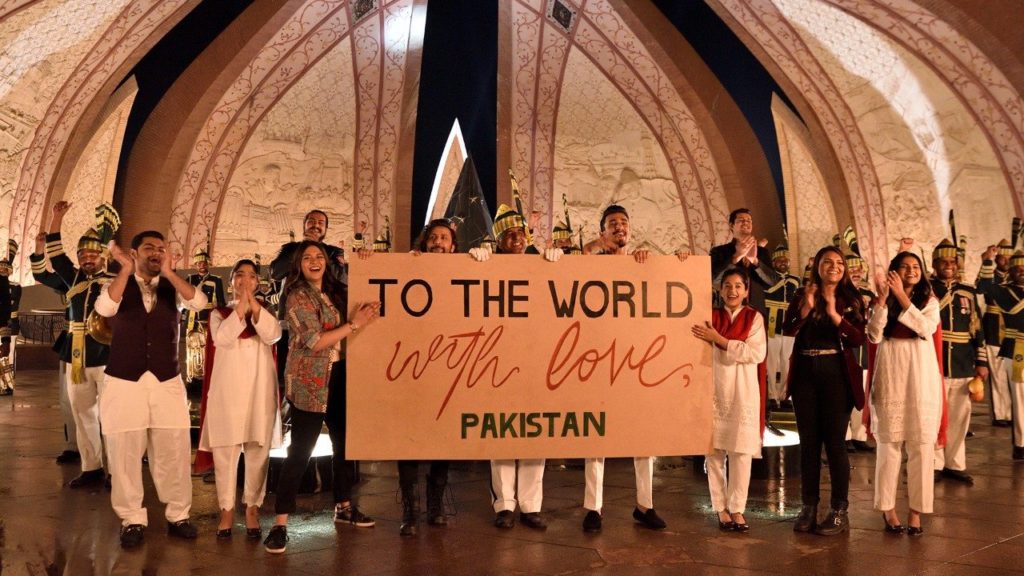 If anything, this song teaches us is that how important it is for us to know our roots. Who are we? Where we come from? How much it took for us as a nation to be here. It shows how important it is for us to stand together as a nation in unpredictable times especially on a day like Pakistan Day.
Stay tuned to Brandsynario for the latest news and updates.