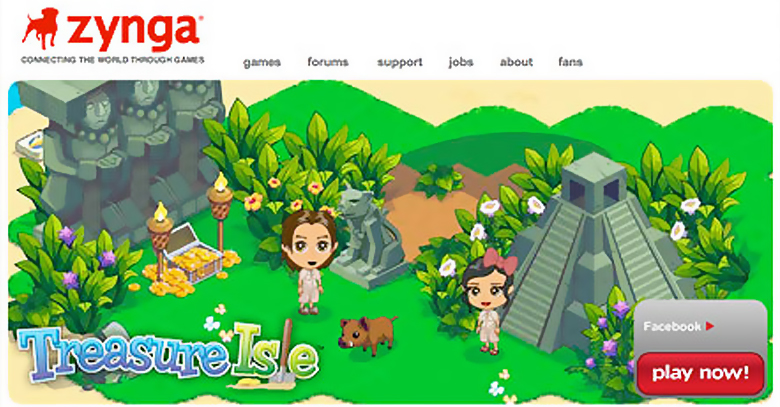 By Hassan Wasti
Zynga has recently announced the release of its three new games for smartphone users and PC gamers.
As Candy Cush and Subway Surfer look to lead the center stage, Zynga hopes to steal the limelight with FramVille 2: Country Escape. 
The sequel is designed as the first ever version of FarmVille for smartphones and tablets. Also Zynga has come out with rebooted versions of its two main smartphone attractions "Words with Friends" and "Zynga Poker".
FarmVille 2: Country Escape is set in coastal settings that allow you to harvest your crop on smartphones and tablets. It can be connected with the online version of FarmVille 2; it adds "Social Control" options in order to avoid spamming all your friends and family with requests and the farm's progress, the new version features a common rewards system as well. It can also be accessed offline.
Words with Friends has added a dictionary, detailed statistics, and leaderboards. Players can easily upgrade to the rebooted version and have all their history and in-progress games carry forward.
Zynga Poker is a faster version more responsive and challenging as it judges your skill as a player and matches you up with players with equal stats.
Things haven't been all sunshine and rainbows for Zynga as it has struggled to keep up with the increasing competition from various developers. Just a few years back Zynga dominated Facebook with FarmVille, as it became a internet sensation in no time across the globe. With these new releases Zynga hopes to get back in the game and reclaim its spot as the number one App developer in the digital world