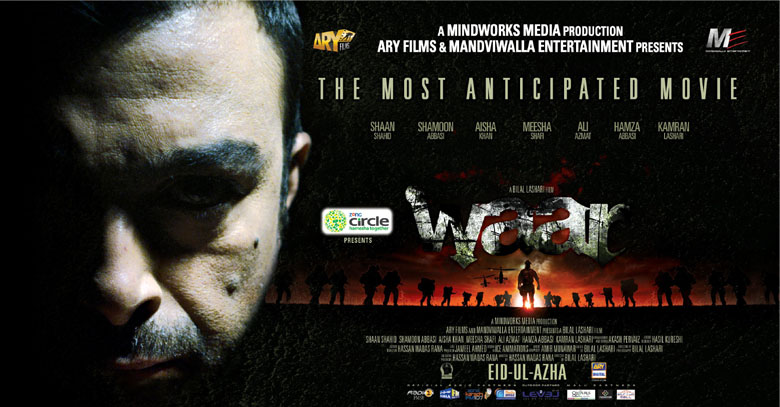 Bilal Lashari's 140 minute action-packed English language Pakistani feature film, Waar is making its red carpet appearance today at Atrium Cinema, Karachi. Zong Circle has emerged as a major endorser for not only the movie but also for today's star studded red carpet event.
The event would commence at 9:30pm today, October 10th in Karachi, amid celebrities and famous names of media are expected to make an appearance along with the star-studded cast.
After which, Lahore will host Waar's red carpet on 13th October and Islamabad two days after that on 14th October.
Waar will host movie premiers all across the country till its official release.
Zong's youth-oriented brand which goes by the name 'Circle' is a new addition to the ever-so-saturated industry of cellular networks. 'Circle' required a different standpoint to cater the youth of the country because there were many well-established youth specific Telco brands, such as Ufone and Jazz, available in the category when Circle came.
Thus, sponsoring one of the most anticipated cinematic feature of the country, which all the youth is fanatic about, seems like a good strategy.
Based on actual events, Waar is considered to be a promising venture from the perfectionist Bilal Lashari, who has delayed the release for almost two years just to perfect the project with the best of his abilities. Where some thought that delaying the movie so much has extinguished the fuzz about it, others believe it to be justified by the extra ordinary promos of the movie.
All in all, Waar will officially release on Eid-ul-Azha as critics claim it is ready to set a new benchmark for Pakistani Silver Screen, and for all the Pakistani cinematic ventures to follow in the next decade.