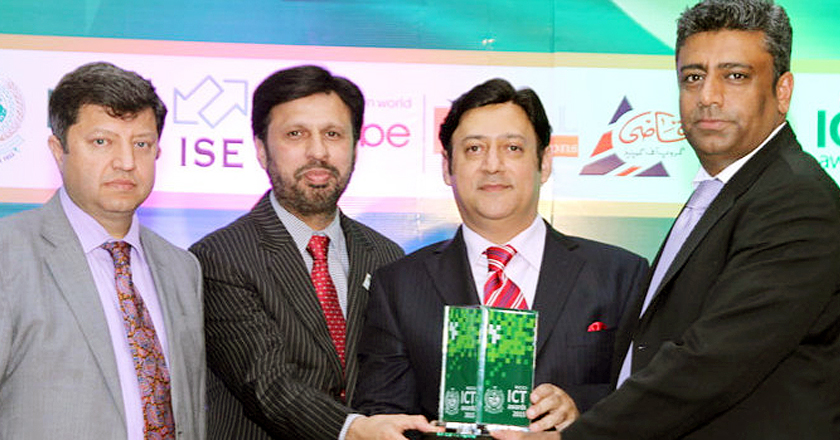 One of Pakistan's largest mobile operators, Zong, won the Excellence in Telecommunication Award at International Communication Technology Awards 2015 by Rawalpindi Chamber of Commerce and Industry (RCCI).
Zong is not only the first operator in Pakistan to bring 4G LTE technology but since then has also been the most innovative and progressive in terms of bringing in and adopting the latest international communication technology.
Read More: Zong Launches LEAF – A Fun & Learning Mobile Portal for Kids
Held by the support of RCCI, Pakistan Software Houses Association and Pakistan Software Export Board, the ceremony presented awards to companies in 14 different categories, judged by a panel of esteemed officials from Ministry of Information Technology, RCCI and CEO of a number of private companies.
RCCI organized and presented the International Communication Technology Awards to highlight the efforts put in by the telecommunication sector, promote each individual and company for their hard work and to support and encourage them to do better.
In the presence of PTA Chairman, Dr. Ismail Shah, Syed Asad Mashadi, President of RCCI, presented the award to Chief Corporate Sales Officer and Chief Information Officer of Zong, Mr. Niaz A. Malik, for actively promoting in Pakistan the new 2G, 3G and 4G LTE and mobile banking services.
Read More: Zong Appoints Liu Dianfeng as New CEO
Malik expressed his gratitude to the management committee for hosting a merit based award event and committed to ensuring that Zong continued to be the leading force in the changing arena of telecommunications area in Pakistan.
Mr. Malik further stated how the award will serve as a source of encouragement to perform better in the future for the fastest growing network in Pakistan.