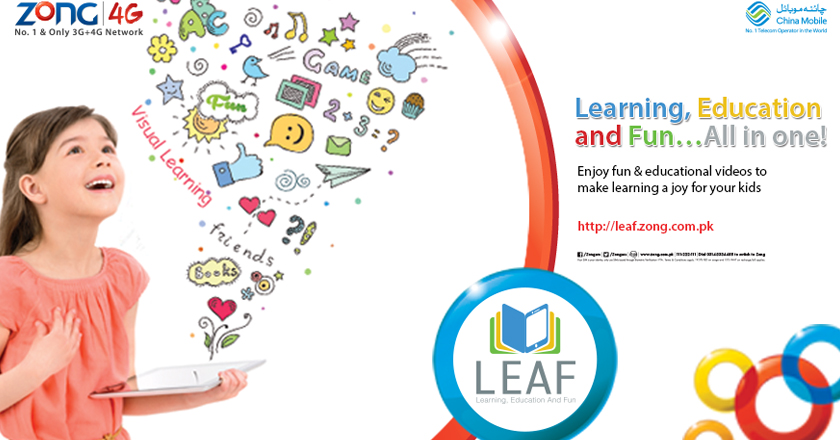 Following the footsteps of Google, Pakistan's first 3G/4G network, Zong has launched their new initiative, a customized portal for kids called Leaf.
Leaf (Learning, Education and Fun) is a mobile portal that comprises of various kid's related activities, videos and audios. The content is both entertaining and informational. Some of the topics shared on the portal include science related videos, moral stories, funny videos and much more.
Read more: Google to Launch Kid-friendly Gmail and YouTube
Kids can access the portal via Zong mobile internet and through wifi. There is no subscription fees but data charges will be applied according to mobile internet packages.
Keeping up with the increasing usage kids' internet and smartphone usage, Zong's Leaf is an innovative step by a telco to channel kids' time online towards more informational and useful content.