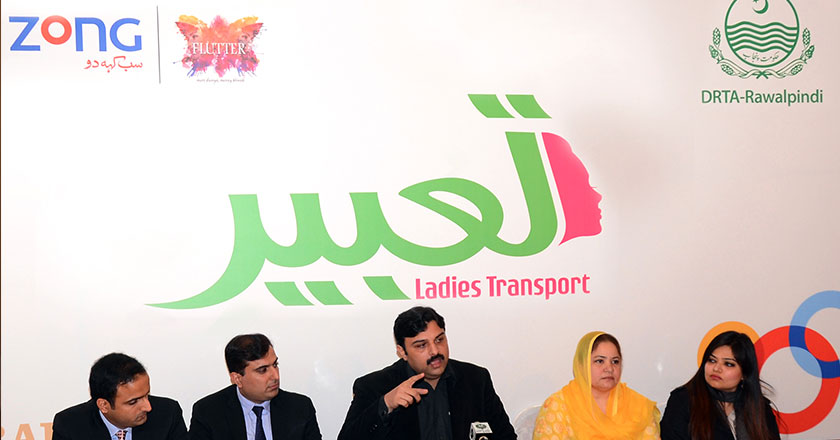 ZonG Flutter, in association with the Government of Punjab and Al-Abrar Associates brings 'Tabeer' Van service devoted exclusively to the women of Islamabad/ Rawalpindi.
The initiative is the next step in Government of Punjab's initiative of empowering women in which RTA (Regional Transport Authority) and Zong have joined hands with them. 'Tabeer', the project is aimed for the commuting women of Islamabad/ Rawalpindi. 
The Absence of a safe, secure and comfortable transport is perhaps the biggest problem women face today. This is also one of the reasons why even the most skilled and educated women are not being able to break out of the cycle of grinding poverty.
Pakistani metropolis, in the rush hours, becomes one of the most inaccessible places in the world. Crowded bus stops, unavailability of other transports and prices of commercial taxis have left the women with slimmer choices to travel.
Tabeer seeks to provide a sustainable solution to this issue.
Twelve exclusive branded vans will facilitate women, under the supervision of Govt. of Punjab, in not only commuting between the twin cities, but also serve as a hub of information on Zong Flutter packages with the added advantage of allowing women to avail recharge facility on the go.
Thus, Zong Flutter's latest tagline, "Meri dunya, Merey khwaab"
Specifically dedicated to help women realize their dreams, Project Tabeer is a step in associating Zong to social reform and creating brand awareness in the most pleasant manner.