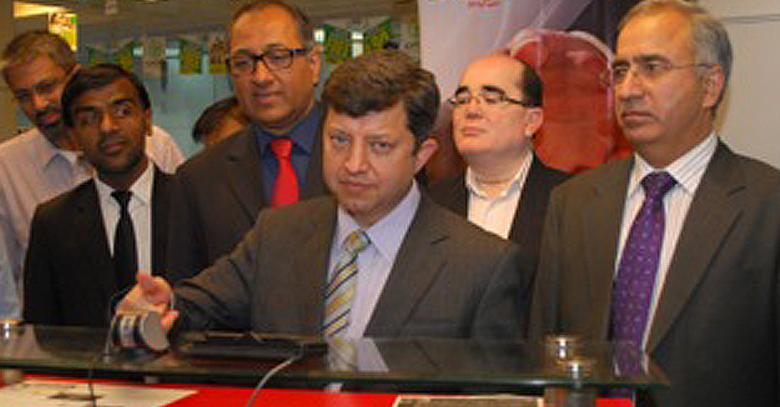 To support the increasing need for National Security and safety, telecommunication company Zong has set up the first Bio metric verification system at their various customer service centers. 
The new verification system is a directive of PTA to restore SIM verification mechanisms.
PTA has introduced multiple security measures in the past but unfortunately none of these initiatives have helped PTA overcome the problem of unregistered SIMs.  Hence, PTA is now encouraging telecom operators to start offering biometric system to have a guaranteed system in order to restrain the use of unregistered SIM.
The new verification system introduced by Zong will require its customers to approach retailer, franchisee or Customer Service Centers of Zong and provide their fingerprints for authentication against CNIC data held with NADRA. Upon verification, the SIM will be activated. The entire operation will be performed online and it will take 15 seconds for the whole process to complete.
Syed Ismail Shah, chairman, Pakistan Telecommunication Authority (PTA) applauded Zong for being the first telecom operator  in Pakistan to introduce Biometric SIM Verification.
He said, "PTA is dedicated to curbing sale of illegal SIMs in Pakistan for which it is working with all the industry stakeholders to ensure seamless implementation of Biometric SIM Verification system. We have defined a set of SOPs for the roll out of this technology through which sale of SIMs will be done in a more secure manner". The first SIM activated at Zong's Customer Care Center through the Biometric Verification System was given to Mr. Abdus Samad, DG Enforcement, PTA.
The system was demonstrated real-time at the press conference to media community by Mr. Sikander Naqi, CPO – Zong. On the occasion he said: "Zong is fully committed for the enhancement and improvement of security protocols in the telecommunication industry. Therefore, we have exhibited our corporate responsibility by establishing the Biometric Verification System at our CSC outlets. This technology will be gradually inducted across all franchises and CSC outlets of Zong around the country".