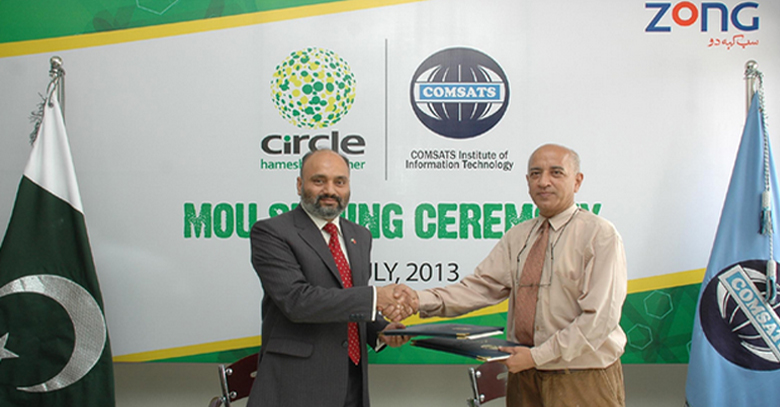 14 views
By Ufaq Ashfaque
ISLAMABAD, July 16 – Pakistan's leading telecom service provider Zong launched a technologically advanced computer lab at the COMSATS Institute of Information Technology in Wah, located 30 km away from Rawalpindi.
The 30-node infrastructure would help progress some of the most important aspects that have been provided for students to create projects of computer engineering and developing their projects using the facility.
In addition to this, students would also be given the access to Wi-Fi networks where they would be able to connect with one another for educational purposes and also keep connected at all times.
Zong's recently launched service 'Circle' would allow students to stay connected with friends at all times and utilize pocket-friendly SMS bundles.
The laboratory would be used strictly for educational purposes, experimentation and testing that would allow students to reap knowledge.  Its custody would rest with Zong, which would be transferred to the institution after three years.
Such initiatives, not only allow students to grow, but bridge the gap between developed and developing countries with the intervention of technology and knowledge exchange.