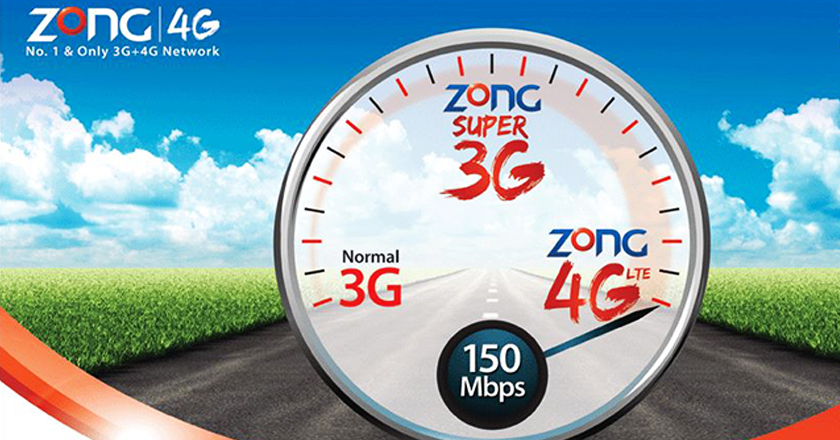 Zong, a China Mobile company and Pakistan's fastest growing telecom network, ceremoniously became the first and only 3G and 4G telecom operator in the country, when Prime Minister Nawaz Sharif presented the mobile spectrum license to Dr. Fan YunJun, Chairman and Chief Executive Officer, Zong at a ceremony in Islamabad.
The company had won the license at a bidding process held by Pakistan Telecommunications Authority (PTA) back in April.
Zong has the fastest growth in subscriber base in the industry which allowed the company to take over the third position by surpassing Ufone, it also achieved another milestone by recently crossing a 26 Million customer base.
Zong is now geared to provide the benefits of Super 3G and 4G LTE connectivity across Pakistan and is now poised to make a greater difference in the industry as a leading telecom player.
Talking to the guests at the landmark occasion, Dr. Fan YunJun said, "This is a moment of great joy for us. Zong entered an evolving & competitive Pakistani telecom industry in 2008, since inception we set out on a different path from the competition, we have served to inspire & empower the people of Pakistan with innovative technology that keeps pace with the fast evolving culture. Today, I can proudly say that in our journey we have achieved a lot as a brand and as a service provider, yet so many aspirations for the future still remain. I believe, it is trust that has allowed us to come this far – the trust of our customers, our employees and the government of Pakistan."
This landmark moment was witnessed by Prime Minister Mohammad Nawaz Sharif, Ishaq Dar, Minister Finance, Mrs. Anusha Rehman, State Minister for IT and Telecom, Dr. Ismail Shah, Chairman Pakistan Telecommunication Authority.