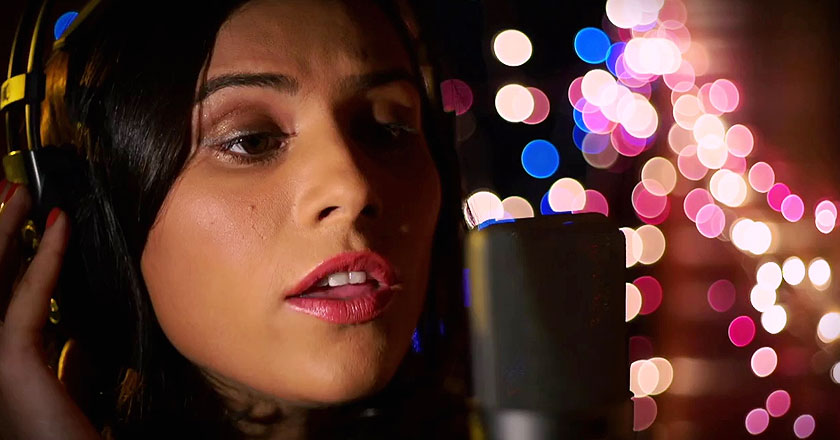 It is not just the Pakistani actors and models that are making it big in India, this year our very own Zoe Viccaji released her debut album in India, titled as "Dareeche."
At the Indian Recording Arts Awards on May 30th this year, Zoe Viccaji's debut album 'Dareeche' was awarded Best Mixed Album (Non-Film). The IRA Awards focus on bringing to light under-appreciated technical expertise in music, and in particular recognising the work of independent artists.
Zoe took to Facebook to acknowledge and celebrate the win:
The album DAREECHE just won the award for "best mixed album" in India! Congratulations to the whole team who worked on…

Posted by Zoe Viccaji on Saturday, 30 May 2015
Zoe Viccaji made her initial debut as a background singer in Coke Studio, and later released her debut album 'Dareeche' in September last year. The album is a collection of songs written by her from the age of 15 and offers a variety of styles and genres that have affected her work till now. Shahi Hasan recorded the album in Karachi, and after Viccaji was signed on by Univeral Music in India, Mumbai-based sound engineers worked on the album as well.
The "Mera Bichra Yar" singer is currently focused on creating music which is not commercial in nature but critically acclaimd.