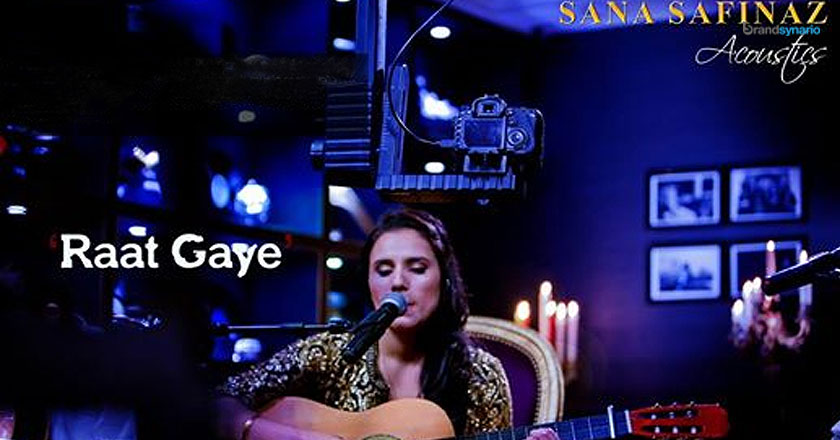 Zoe Viccaji, famous Pakistani singer has recorded her famous song 'Raat Gaye' with her sister Racheal, directed by Syed Zeshan Ahmed for the first session of Sana Safinaz Acoustics.
She recorded this track in Coke Studio season 6.  The brand chose her, as she is  their immensely talented young ambassador and artist,  who represents the perfect combination of style and song.
Sana Safinaz, much more than just a clothing brand,  is a way of life defined by ideally sophisticated style and elegant modernism that includes fashion, home, and now music.
"Sana Safinaz is not just about clothes, it represents a whole lifestyle and SS Acoustics is an extension of the brand," says Deputy Marketing Manager Anum Altaf.
"Music and fashion always go hand in hand. Hence, we decided to fuse the two genres together in order to promote young female artists in our country. We have started off with our own brand ambassador Zoe Viccaji who is also a great singer but we will be featuring other aspiring artists as well." 
Sana Safinaz Acoustics aims to rejoice both talented established and imminent new female artists by providing them with a professional platform to work together and give way to their creative impulses.
Here is the music video of 'Raat Gaye'  for you all: