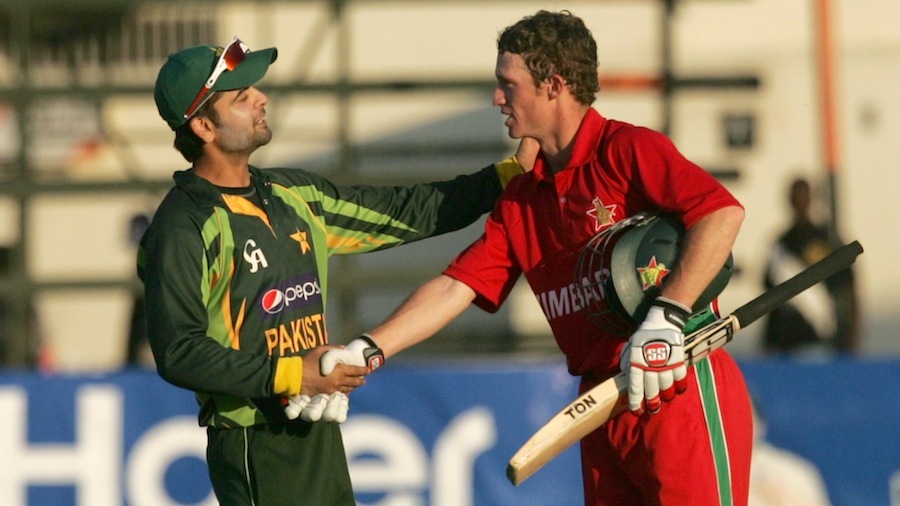 Good news cricket fanatics! International cricket is back in Pakistan! Zimbabwe cricket team is to tour Pakistan in May of 2015.
After a long span of 6 years, Pakistan is all set to see some cricket action at its actual home ground.
Since the 2009 militant attack on the Sri Lankan cricket team in Lahore, no international cricket team has toured Pakistan to play the sport. Pakistan has designated UAE as its home ground for the past 6 years and only now Zimbabwe has agreed to visit Pakistan.
Having received assurance from Zimbabwe's cricket team board president, Wilson Manase, PCB's own president, Shaharyar Khan has announced a short limited over's match tour between Zimbabwe and Pakistan next month.
While the confirmation for the match tour will only be received after the security assessment, Khan is looking forward to the match.
"He (Manase) told me they are coming and they are coming with their full team, but for a week."
With the match scheduled for mid-May, the tournament is expected to be held in Karachi and Lahore. Adding further to this, PCB's Chief Operating Officer, Subhan Ahmed, stated that ICC has granted the upcoming matches an international status and has allowed local umpires to officiate in them.
Back in 2009, the Sri Lankan team was attacked while commuting from their hotel to the Gaddafi stadium, with 6 local policemen and van driver dead.
If everything goes smoothly, Zimbabwe would be the first test match playing team since the Sri Lankan team attack to visit Pakistan. The only two ODI teams to have played during this six year period in Pakistan were Afghanistan and Kenya.