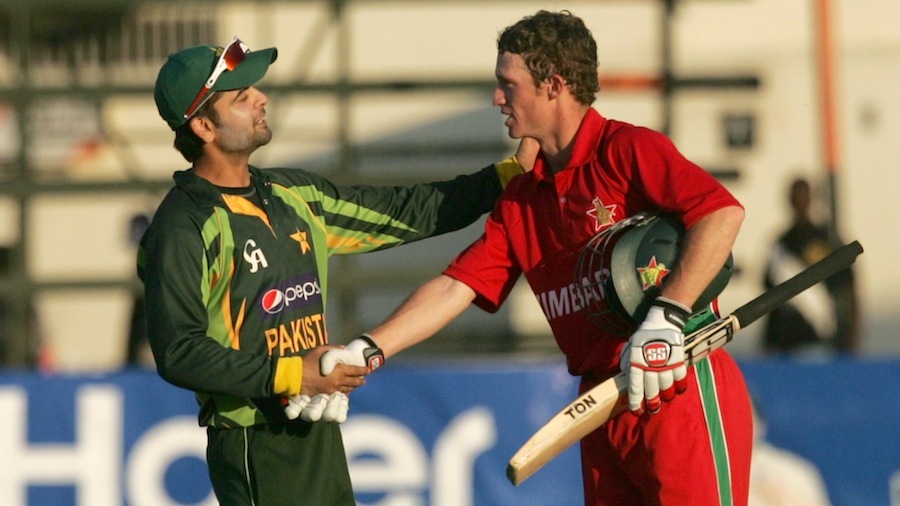 Our prayers had ALMOST been answered, as international cricket appears to grace the shores of Pakistan once again!
For the first time since 2009 when the Sri Lankan Cricket team was targeted by armed terrorists in the city of Lahore, international cricket finally appears to be coming back to our land, with the Zimbabwe Cricket team considering the offer from the Pakistan Cricket Board to play a limited-overs series.
The Chairman of the Pakistan Cricket Board (PCB), Shaharyar Khan, stated that the national cricketing board will bear all the expenses of the Zimbabwean team for its tour of Pakistan, which is being scheduled to take place in the third week of May.
Read More: Zimbabwe To Tour Pakistan in May 2015
The PCB has agreed to pay the match fees for all the cricket players, and also the daily allowances of the team and management, a sum which amounts to about USD 500,000.
Officials from the Zimbabwe Cricket Union (ZCU) would soon visit Lahore to check up on the security arrangements and general playing conditions in Lahore before making their final decision, while the ZCU has expressed concerns over playing in Karachi.
According to Shaharyar Khan, this tour is vital for the future of Pakistani cricket, as the board and the people of Pakistan wish to portray a positive image of the country and its security conditions, by inviting fellow test teams to come and play in Pakistan.
The invitation to the Zimbabwean Cricket Union is another step towards the revival of international cricket in Pakistan. Let's keep our fingers crossed and hope that we hear some good news in the next few days.